Singapore's Free Trade Agreement with Turkey Comes into Force
By Dezan Shira & Associates
Editor: Vasundhara Rastogi
The much-awaited Turkey-Singapore Free Trade Agreement (TRSFTA) went into effect on October 1, this year. The agreement paves the way for freer movement of goods and services, and further investment opportunities between the two countries. The TRSFTA was first signed in November 2015 and covers a wide range of areas including goods and services, e-commerce, intellectual property rights, competition, and transparency.
According to the official press notification, tariffs for Singapore's exports to Turkey on 80 percent of all tariff lines will be eliminated under the TRSFTA. The coverage will increase to more than 95 percent of all tariff lines over a period of 10 years.
Exporters, however, must note that the preferential tariff treatment permitted under the TRSFTA only pertains to customs duties. All other taxes, such as Goods and Services Tax (GST) and excise duty, are excluded from the scope of the agreement and remain applicable, where relevant.
Other key benefits under the agreement include fewer non-tariff barriers – both Turkey and Singapore will adopt international standards and practices in marking and labeling requirements; access to government procurement contract; and better access to each other's services market, including retail services, business services, and construction services.
Singaporean companies will hugely benefit from the free trade agreement with Turkey because of its proximity to, and its trade agreements with countries in Europe, Middle East, Central Asia and Africa. Further, Turkey itself represents a large, dynamic market for Singapore companies, with a population of 80 million and a gross domestic product (GDP) of nearly US$860 billion in 2016. Turkey is a successful regional hub for manufacturing and other business activities.
Turkish companies too stand to gain under this agreement as it will offer them an easy market access into the rapidly growing ASEAN region and beyond.
Singapore exporters of electronics, pharmaceuticals, chemicals, and processed food products will primarily gain from the tariff reduction as the Rules of Origin signed under the agreement consider Singapore's unique regional supply chain and local production processes.
About Us
ASEAN Briefing is published by Asia Briefing, a subsidiary of Dezan Shira & Associates. We produce material for foreign investors throughout Asia, including China, India, Indonesia, Russia, the Silk Road & Vietnam. For editorial matters please contact us here and for a complimentary subscription to our products, please click here.

Dezan Shira & Associates provide business intelligence, due diligence, legal, tax and advisory services throughout the ASEAN and Asia. We maintain offices in Singapore, as well as Hanoi & Ho Chi Minh City, and maintain Alliance offices in Bangkok, Jakarta, Kuala Lumpur and Manila as well as throughout China, South-East Asia, India and Russia. For assistance with ASEAN investments into any of the featured countries, please contact us at asean@dezshira.com or visit us at www.dezshira.com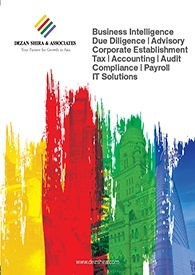 Dezan Shira & Associates Brochure
Dezan Shira & Associates is a pan-Asia, multi-disciplinary professional services firm, providing legal, tax and operational advisory to international corporate investors. Operational throughout China, ASEAN and India, our mission is to guide foreign companies through Asia's complex regulatory environment and assist them with all aspects of establishing, maintaining and growing their business operations in the region. This brochure provides an overview of the services and expertise Dezan Shira & Associates can provide.
---
An Introduction to Doing Business in ASEAN 2017
An Introduction to Doing Business in ASEAN 2017 introduces the fundamentals of investing in the 10-nation ASEAN bloc, concentrating on economics, trade, corporate establishment, and taxation. We also include the latest development news for each country, with the intent to provide an executive assessment of the varying component parts of ASEAN, assessing each member state and providing the most up-to-date economic and demographic data on each.
---
How to Set Up in the Philippines

In this issue of ASEAN Briefing magazine, we provide an introduction to the Philippines as well as analyze the various market entry options available for investors interested in expanding to the island nation. We also discuss the step-by-step process for setting up a business entity in the Philippines, highlighting the various statutory requirements for overseas investors. Finally, we explore the potential for Singapore to serve as a viable base to administer investors' Philippine operations.