Thailand Launches New Online Service for Work Permits and Visas
By Dezan Shira & Associates
Editor: Vasundhara Rastogi
Thailand's Board of Investment (BOI) has launched a new online visa service for BOI-registered companies in order to ease the visa application process. Under the new system, authorities will issue an electronic work permit to the applicants instead of the work permit booklet currently in use. A Single Window System will allow BOI-registered companies to apply for visas, work permits or renewals online.
 RELATED: Payroll and Human Resources Services from Dezan Shira & Associates
Once an application is made, a confirmation email will be sent to the applicant's email ID. After due process, the Single Window System will allow successful applicants to schedule an appointment online to collect their visa from the issuing authority. Previously, applicants had to wait hours in a queue to receive their visas and work permits.
Under the new program, applicants will be able to obtain their digital work permits at employment offices in Chiang Mai and Phuket, or the One-stop Service Center in Bangkok. While collecting the work permit or visa, applicants will be required to provide a photo and digital signature. According to the BOI notification, the program will be implemented in phases over the period of next 12 months starting from October 1, 2017.
Initially, five BOI-selected companies will be trained to use the system and only the companies that have finished the training will be able to use the Single Window System to apply for the visas, work permits and renewals. BOI authorities will conduct four training sessions per week, covering around 30 companies in each session. Training will be available to companies on a first-come, first served basis.
The program will become mandatory from January 1, 2018, for all the companies using the One-Stop Service Center in Bangkok or the immigration offices in Chiang Mai and Phuket. By October 2018 the program will become mandatory across Thailand.
About Us
ASEAN Briefing is published by Asia Briefing, a subsidiary of Dezan Shira & Associates. We produce material for foreign investors throughout Asia, including China, India, Indonesia, Russia, the Silk Road & Vietnam. For editorial matters please contact us here and for a complimentary subscription to our products, please click here.

Dezan Shira & Associates provide business intelligence, due diligence, legal, tax and advisory services throughout the ASEAN and Asia. We maintain offices in Singapore, as well as Hanoi & Ho Chi Minh City, and maintain Alliance offices in Bangkok, Jakarta, Kuala Lumpur and Manila as well as throughout China, South-East Asia, India and Russia. For assistance with ASEAN investments into any of the featured countries, please contact us at asean@dezshira.com or visit us at www.dezshira.com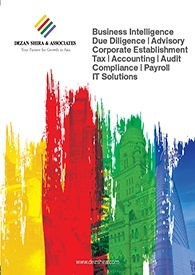 Dezan Shira & Associates Brochure
Dezan Shira & Associates is a pan-Asia, multi-disciplinary professional services firm, providing legal, tax and operational advisory to international corporate investors. Operational throughout China, ASEAN and India, our mission is to guide foreign companies through Asia's complex regulatory environment and assist them with all aspects of establishing, maintaining and growing their business operations in the region. This brochure provides an overview of the services and expertise Dezan Shira & Associates can provide.
---
An Introduction to Doing Business in ASEAN 2017
An Introduction to Doing Business in ASEAN 2017 introduces the fundamentals of investing in the 10-nation ASEAN bloc, concentrating on economics, trade, corporate establishment, and taxation. We also include the latest development news for each country, with the intent to provide an executive assessment of the varying component parts of ASEAN, assessing each member state and providing the most up-to-date economic and demographic data on each.
---
How to Set Up in the Philippines

In this issue of ASEAN Briefing magazine, we provide an introduction to the Philippines as well as analyze the various market entry options available for investors interested in expanding to the island nation. We also discuss the step-by-step process for setting up a business entity in the Philippines, highlighting the various statutory requirements for overseas investors. Finally, we explore the potential for Singapore to serve as a viable base to administer investors' Philippine operations.