Singapore's FDI Outlook for 2017: Recent Trends and Key Industries
By: Koushan Das
Singapore offers investors an attractive and stable macroeconomic environment. Rapid industrialization, coupled with pro-FDI policies, has transformed the city-state into a highly attractive location for foreign capital. According to 2016 UN World Investment Report, Singapore FDI inflows stood at US$65 billion in 2015, while FDI in 2016 dropped to US$50 billion. The manufacturing and services sectors are the major contributors to the economy and account for almost 80 to 85 percent of the GDP.
Recent statistics
According to the Ministry of Trade and Industry, Singapore grew by 2 percent in 2016, up from 1.9 percent in 2015. The manufacturing sector grew 3.6 percent in 2016 and accounted for 19.6 percent of the GDP share, followed closely by business services industry, which grew at one percent and accounted for 15.8 percent of the GDP share. The manufacturing sector grew primarily due to the electronics and biomedical manufacturing clusters, while the transport engineering and general manufacturing clusters continued to decline.
Investment environment
For more than a decade, Singapore ranked amongst the top three countries in the ease of doing business indexes. According to the recent 2017 Doing Business Study by the World Bank (in which Singapore ranked 2nd among 190 countries), the country ranked the highest in four areas – starting a business, dealing with construction permits, registering property and paying taxes.
A robust and business-friendly Intellectual Property (IP) regime has helped Singapore to emerge as the IP hub in Asia. The country was ranked 4th in the recent World Economic Forum Global Competitiveness Report 2016-2017 IP index. Singapore also uses a combination of low tax rates and fiscal incentives as a competitive strategy to attract FDI. The city-state corporate income tax of 17 percent is one of the lowest in the world.
Bureaucratic systems – such as TradeNet – provide a single window for trade firms to communicate with the government. Established in 1989, TradeNet now handles about 30,000 declarations per day and processes 99 percent of permits within 10 minutes. TradeNet contributes to almost 25 to 30 percent saving in document processing for trading firms.  
Key industries
In the last few decades, Singapore has invested heavily in developing industries to scale for growth. Manufacturing is a key industry for Singapore, accounting for 20 to 25 percent of the GDP, while the services sector contributes around 60 percent of the GDP.
Industry clusters in manufacturing include electronics, chemicals, biomedical sciences, info-communications and media, logistics, and transport engineering. New emerging sectors include automotive, robotics, clean energy, environment and water, and natural resources.
Singapore is a leading aviation hub in Asia-Pacific, supported by over 100 aerospace companies. The aerospace industry has grown by 10 percent in the last two decades and Maintenance Repair and Overhaul (MRO) sector accounts for a quarter of the MRO output of the region.
Singapore's strategic location has made it a crucial logistics hub for global trade. According to the World Bank's 2014 Logistics Performance Index, Singapore ranked first among all the economies. Singapore is the world's busiest transshipment hub, handling about one-seventh of the world's container transshipments.
Singapore is the largest manufacturer of the jack-up rigs, used as drilling platforms, offshore and wind farm service platforms. They have 70 percent share of the global market. They also command 70 percent market share for Floating Production Storage Offloading units that are used by the offshore oil and gas companies.
Outlook 2017
Singapore's Ministry of Trade and Industry (MTI) forecasts GDP to grow between 1 to 3 percent in 2017, while a recent Monetary Authority of Singapore (MAS) survey of economists forecasts a growth rate of 2.3 percent for 2017. OECD's Economic Outlook for Southeast Asia, China and India 2017 study also predicts a similar growth rate of two percent for Singapore in 2017.
Manufacturing, transportation, and storage sectors are likely to provide support to the Singapore economy in 2017. Manufacturing grew 11.5 per cent year-on-year in 2016 and is predicted to sustain the momentum in 2017. Similarly, the transportation & storage sector is poised to grow due to the growth of global trade. Education and healthcare are expected to remain strong as well in 2017.
The construction industry, on the other hand, will decline due to the reduction in private construction contracts. Other sectors like the marine and offshore, retail and food services are projected to grow in 2017.  
According to the Economic Development Board (EDB), 2017 will attract foreign investments similar to 2016. To sustain the growth, the government is focusing on the manufacturing industry, especially in terms of using high technology in this sector and developing a technical workforce.

About Us
Asia Briefing Ltd. is a subsidiary of Dezan Shira & Associates. Dezan Shira is a specialist foreign direct investment practice, providing corporate establishment, business advisory, tax advisory and compliance, accounting, payroll, due diligence and financial review services to multinationals investing in China, Hong Kong, India, Vietnam, Singapore and the rest of ASEAN. For further information, please email asean@dezshira.com or visit www.dezshira.com.
Stay up to date with the latest business and investment trends in Asia by subscribing to our complimentary update service featuring news, commentary and regulatory insight.
 ‍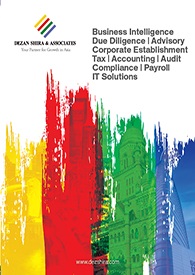 Dezan Shira & Associates Brochure
Dezan Shira & Associates is a pan-Asia, multi-disciplinary professional services firm, providing legal, tax and operational advisory to international corporate investors. Operational throughout China, ASEAN and India, our mission is to guide foreign companies through Asia's complex regulatory environment and assist them with all aspects of establishing, maintaining and growing their business operations in the region. This brochure provides an overview of the services and expertise Dezan Shira & Associates can provide.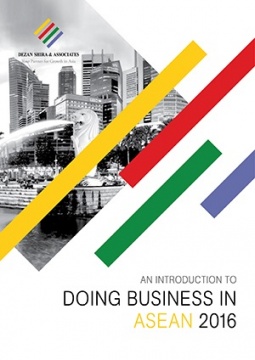 An Introduction to Doing Business in ASEAN 2016
An Introduction to Doing Business in ASEAN 2016 introduces the fundamentals of investing in the 10-nation ASEAN bloc, concentrating on economics, trade, corporate establishment and taxation. We also include the latest development news in our "Important Updates" section for each country, with the intent to provide an executive assessment of the varying component parts of ASEAN, assessing each member state and providing the most up-to-date economic and demographic data on each.


Human Resources in ASEAN
In this issue of ASEAN Briefing, we discuss the prevailing structure of ASEAN's labor markets and outline key considerations regarding wages and compliance at all levels of the value chain. We highlight comparative sentiment on labor markets within the region, showcase differences in cost and compliance between markets, and provide insight on the state of statutory social insurance obligations throughout the bloc.