Singapore Set to Sign Free Trade Agreement with the Eurasian Economic Union by Year-End
Singapore Deputy PM Tharman Shanmugaratnam (right) with Russian Deputy PM Igor Shuvalov (left) 
Singapore is set to sign a Free Trade Agreement (FTA) with the Eurasian Economic Union (EAEU), a free trade bloc that includes Armenia, Belarus, Kazakhstan, Krygyzstan, and Russia. Commenting on the incoming trade deal, which is expected to be signed by the end of this year, Singapore's deputy prime minister, Tharman Shanmugaratnam reiterated his country's interest in economic and trade cooperation with Russia, noting that the two states have not been using the existing potential in full. Led by Russia, the EAEU essentially extends from the borders of China to the borders of the European Union.
For his part, Russian First Deputy Prime Minister Igor Shuvalov said that while the timescale was tough, the Eurasian Economic Union and Singapore may sign a free trade agreement by the end of 2017, and ratify it in the first half of 2018. Current bilateral trade is about US$8 billion. "During the ASEAN-Russia meeting in Sochi in May, certain ASEAN (Association of Southeast Asian Nations) members suggested signing a free trade agreement, and we have clear instructions from the Russian president that the agreement with Singapore is a priority. I confirm that we have all possibilities to sign this agreement by the end of 2017 in order to carry out ratification procedures in the first half of 2018", Shuvalov told an extended session of the Russian-Singapore intergovernmental commission. He described Singapore as one of Russia's key partners in ASEAN. "This timeline is harsh, but it is possible. We will try to complete this work", he added.
Vietnam is currently the only ASEAN nation to have an FTA with the EAEU, coming in to effect in early 2016. Since then, bilateral trade between Vietnam and Russia, in particular, has increased, with Russia investing US$10 billion in Vietnamese projects. Russian exports to Vietnam have also shown a sharp increase since the FTA was agreed:
Singapore is a good base for Russian companies to reach out to other markets in Asia. As a member of ASEAN it acts as the de facto financial and services hub for the region, and is used to reach out into other key ASEAN markets such as Indonesia, Malaysia, Philippines, and Thailand as well as Vietnam. ASEAN also has FTAs with China and India, making it an ideal location for Russian businesses wanting to become regionally involved. Interestingly, Russia opened its Permanent Mission to ASEAN in Jakarta in early August.
The EAEU is also in negotiations with China, India, and numerous other countries concerning Free Trade Agreements, coming partly as a Russian response to European sanctions, and also partly due to the increased opportunities being developed under the new Silk Road infrastructure ambitions. Russia remains a huge consumer market, and also possesses a great deal of resources and consumables of interest to Asian consumers. The Russian presence in Singapore is already significant with several Russian restaurants in the city.
About Us
ASEAN Briefing is published by Asia Briefing, a subsidiary of Dezan Shira & Associates. We produce material for foreign investors throughout Asia, including China, India, Indonesia, Russia, the Silk Road & Vietnam. For editorial matters please contact us here and for a complimentary subscription to our products, please click here.

Dezan Shira & Associates provide business intelligence, due diligence, legal, tax and advisory services throughout the ASEAN and Asia. We maintain offices in Singapore, as well as Hanoi & Ho Chi Minh City, and maintain Alliance offices in Bangkok, Jakarta, Kuala Lumpur and Manila as well as throughout China, South-East Asia, India and Russia. For assistance with ASEAN investments into any of the featured countries, please contact us at asean@dezshira.com or visit us at www.dezshira.com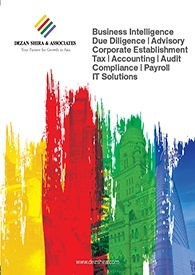 Dezan Shira & Associates Brochure
Dezan Shira & Associates is a pan-Asia, multi-disciplinary professional services firm, providing legal, tax and operational advisory to international corporate investors. Operational throughout China, ASEAN and India, our mission is to guide foreign companies through Asia's complex regulatory environment and assist them with all aspects of establishing, maintaining and growing their business operations in the region. This brochure provides an overview of the services and expertise Dezan Shira & Associates can provide.
An Introduction to Doing Business in ASEAN 2017
An Introduction to Doing Business in ASEAN 2017 introduces the fundamentals of investing in the 10-nation ASEAN bloc, concentrating on economics, trade, corporate establishment, and taxation. We also include the latest development news for each country, with the intent to provide an executive assessment of the varying component parts of ASEAN, assessing each member state and providing the most up-to-date economic and demographic data on each.
How to Set Up in the Philippines

In this issue of ASEAN Briefing magazine, we provide an introduction to the Philippines as well as analyze the various market entry options available for investors interested in expanding to the island nation. We also discuss the step-by-step process for setting up a business entity in the Philippines, highlighting the various statutory requirements for overseas investors. Finally, we explore the potential for Singapore to serve as a viable base to administer investors' Philippine operations.