How to Set Up in Thailand – New Issue of ASEAN Briefing Magazine
The latest issue of ASEAN Briefing Magazine titled, "How to Set Up in Thailand", is out now and available to subscribers as a complimentary download in the Asia Briefing Publication Store.
In this issue of ASEAN Briefing
Corporate Establishment in Thailand: What You Need to Know
Investing in Thailand: Tax and Non-Tax Incentives
Thailand's Eastern Economic Corridor
Foreign investors that examine Thailand's macroeconomic fundamentals reveal that the Thai economy has begun to recover following political instability and the military coup of 2014. Thailand's interim government has indicated that it is committed to improving the country's business environment and restoring investor confidence following the coup. The government has also adopted measures to inject funds into the rural economy and boost domestic demand while tourist arrivals have also improved to add additional impetus to a steadily recovering economy.
Further, in a bid to give an extra boost to the Thai economy, and attract fresh FDI, the government has earmarked the three coastal provinces of Chachoengsao, Chonburi, and Rayong for development as part of the country's much-publicized Eastern Economic Corridor (EEC) project. Rafts of new incentives are on offer for investors in the EEC, including corporate income tax cuts and extended land leases. The EEC, which is worth an estimated THB 1.5 trillion (US$45.36 billion), aims to boost Thailand's economic growth by attracting FDI in ten high-tech industry sectors.
In this issue of ASEAN Briefing magazine, we analyze the various market entry options available for investors interested in expanding to Thailand. We also discuss the various tax and non-tax incentives on offer for foreign investors in the kingdom. Finally, we discuss the salient features of Thailand's EEC development plan and highlight the key incentives on offer for overseas investors.
Thailand's ranking on the World Bank's Ease of Doing Business index for 2018 moved up 20 positions to 26th among 190 economies worldwide. This brought the country to the third spot in ASEAN, after Singapore and Malaysia. Thailand is likely to further strengthen its position as an attractive investment destination within ASEAN in the near future, and we hope this magazine will enable you to make informed decisions related to your planned expansion into its promising market. To know more about Dezan Shira & Associates' Thailand services, please email thailand@dezshira.com or visit our website www.dezshira.com
About Us
ASEAN Briefing is published by Asia Briefing, a subsidiary of Dezan Shira & Associates. We produce material for foreign investors throughout Asia, including China, India, Indonesia, Russia, the Silk Road & Vietnam. For editorial matters please contact us here and for a complimentary subscription to our products, please click here.

Dezan Shira & Associates provide business intelligence, due diligence, legal, tax and advisory services throughout the ASEAN and Asia. We maintain offices in Singapore, as well as Hanoi & Ho Chi Minh City, and maintain Alliance offices in Bangkok, Jakarta, Kuala Lumpur and Manila as well as throughout China, South-East Asia, India and Russia. For assistance with ASEAN investments into any of the featured countries, please contact us at asean@dezshira.com or visit us at www.dezshira.com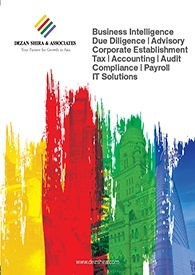 Dezan Shira & Associates Brochure
Dezan Shira & Associates is a pan-Asia, multi-disciplinary professional services firm, providing legal, tax and operational advisory to international corporate investors. Operational throughout China, ASEAN and India, our mission is to guide foreign companies through Asia's complex regulatory environment and assist them with all aspects of establishing, maintaining and growing their business operations in the region. This brochure provides an overview of the services and expertise Dezan Shira & Associates can provide.
---
An Introduction to Doing Business in ASEAN 2017
An Introduction to Doing Business in ASEAN 2017 introduces the fundamentals of investing in the 10-nation ASEAN bloc, concentrating on economics, trade, corporate establishment, and taxation. We also include the latest development news for each country, with the intent to provide an executive assessment of the varying component parts of ASEAN, assessing each member state and providing the most up-to-date economic and demographic data on each.
---
ASEAN's FTAs and Opportunities for Foreign Businesses

In this issue, we provide an introduction to some of ASEAN's FTAs and how foreign investors and exporters can maximize opportunities in this dynamic region. We also discuss the salient features of each FTA and the overall benefits they offer. We then discuss the Rules of Origin criteria associated with each FTA that foreign businesses need to be aware of. Finally, we analyze the growing opportunities for investors looking to set up alternative production bases within ASEAN.