How to Set Up in the Philippines – New Issue of ASEAN Briefing Magazine
The latest issue of ASEAN Briefing Magazine titled, "How to Set Up in the Philippines", is out now and available to subscribers as a complimentary download in the Asia Briefing Publication Store.
In this issue of ASEAN Briefing
Political, Economic, and Social Introduction to the Philippines
Entering the Philippine Market: Comparing Models
Corporate Establishment in the Philippines: A Step-by-Step Guide
Using Singapore as a Gateway to the Philippines
Within ASEAN, the Philippines has proved to be the least vulnerable country to external economic shocks. Sound macroeconomic fundamentals, a steady economic growth rate, and a steadfast commitment to good governance by successive governments in the last decade offer foreign investors a stable base to consolidate their ASEAN operations.
The Philippines has an abundance of SEZs spread throughout the country, which have unique investment incentives. The country has a growing supply of trained and skilled labor as well as semi-skilled workers. The Philippines also has a language edge over some other ASEAN countries, as most Filipino workers are well-versed in English.
Further, successive governments have recognized that corruption and inadequate infrastructure are two of the key limiters of sustained economic gains, and have taken measures to initiate tax reform and reduce bureaucratic red tape. The current government's planned tax reform package and the anticipated corporate income tax (CIT) rate cut is likely to attract more foreign investment.
In this issue of ASEAN Briefing magazine, we provide an introduction to the Philippines as well as analyze the various market entry options available for investors interested in expanding to the island nation. We also discuss the step-by-step process for setting up a business entity in the Philippines, highlighting the various statutory requirements for overseas investors. Finally, we explore the potential for Singapore to serve as a viable base to administer investors' Philippine operations.
About Us

Dezan Shira & Associates provide business intelligence, due diligence, legal, tax and advisory services throughout the ASEAN and Asia. We maintain offices in Singapore, as well as Hanoi & Ho Chi Minh City, and maintain Alliance offices in Bangkok, Jakarta, Kuala Lumpur and Manila as well as throughout China, South-East Asia, India and Russia. For assistance with ASEAN investments into any of the featured countries, please contact us at asean@dezshira.com or visit us at www.dezshira.com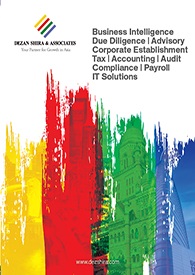 Dezan Shira & Associates Brochure
Dezan Shira & Associates is a pan-Asia, multi-disciplinary professional services firm, providing legal, tax and operational advisory to international corporate investors. Operational throughout China, ASEAN and India, our mission is to guide foreign companies through Asia's complex regulatory environment and assist them with all aspects of establishing, maintaining and growing their business operations in the region. This brochure provides an overview of the services and expertise Dezan Shira & Associates can provide.
An Introduction to Doing Business in ASEAN 2017
An Introduction to Doing Business in ASEAN 2017 introduces the fundamentals of investing in the 10-nation ASEAN bloc, concentrating on economics, trade, corporate establishment, and taxation. We also include the latest development news for each country, with the intent to provide an executive assessment of the varying component parts of ASEAN, assessing each member state and providing the most up-to-date economic and demographic data on each.
Payroll Processing and Compliance in Singapore
In this issue of ASEAN Briefing, we discuss payroll processing and reporting in Singapore as well as analyze the options available for foreign companies looking to centralize their ASEAN payroll processes.We begin by discussing the various regulations that impact salary computation, and tax and social security calculation in Singapore. We then explore the potential for Singapore to emerge as a premier payroll processing center in ASEAN. Finally we consider the benefits of outsourcing payroll – both Singapore-based and ASEAN-wide – to a reliable third-party payroll processing provider.