Malaysia Foreign Knowledge Worker Projections for 2018
By Dezan Shira & Associates
Editor: Vasundhara Rastogi
The Malaysia Digital Economy Corporation (MDEC) on December 8, 2017 began accepting requests for foreign knowledge worker (FKW) projections. In Malaysia, companies registered with the MDEC must seek FKW projection approval in advance before applying for visa application (new or renewal) for their foreign employees.
For hiring foreign workers in 2018, companies with Malaysian Multimedia Super Corridor (MSC) Status and those in the Information and Communication Technology (ICT) Sector can submit their FKW projections requests through the MDEC's eXpats portals. It is important to note that no visa applications will be entertained in 2018 unless the FKW request has been submitted and approved by the MDEC.
The time period for application processing may vary from five to 10 working days, depending on the number of foreign workers a company is planning to hire in the next calendar year.
Further, the companies must note that the unutilized balance of companies' FKW projections for the year 2017 will be forfeited by December 31, 2017, and will not be carried over to the year 2018. Companies planning to apply for employment passes in 2018 must ensure that they immediately apply for approval of their 2018 FKW projection to avoid any visa disruptions next year.
About Us
ASEAN Briefing is published by Asia Briefing, a subsidiary of Dezan Shira & Associates. We produce material for foreign investors throughout Asia, including China, India, Indonesia, Russia, the Silk Road & Vietnam. For editorial matters please contact us here and for a complimentary subscription to our products, please click here.

Dezan Shira & Associates provide business intelligence, due diligence, legal, tax and advisory services throughout the ASEAN and Asia. We maintain offices in Singapore, as well as Hanoi & Ho Chi Minh City, and maintain Alliance offices in Bangkok, Jakarta, Kuala Lumpur and Manila as well as throughout China, South-East Asia, India and Russia. For assistance with ASEAN investments into any of the featured countries, please contact us at asean@dezshira.com or visit us at www.dezshira.com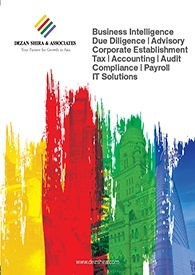 Dezan Shira & Associates Brochure
Dezan Shira & Associates is a pan-Asia, multi-disciplinary professional services firm, providing legal, tax and operational advisory to international corporate investors. Operational throughout China, ASEAN and India, our mission is to guide foreign companies through Asia's complex regulatory environment and assist them with all aspects of establishing, maintaining and growing their business operations in the region. This brochure provides an overview of the services and expertise Dezan Shira & Associates can provide.
---
An Introduction to Doing Business in ASEAN 2017
An Introduction to Doing Business in ASEAN 2017 introduces the fundamentals of investing in the 10-nation ASEAN bloc, concentrating on economics, trade, corporate establishment, and taxation. We also include the latest development news for each country, with the intent to provide an executive assessment of the varying component parts of ASEAN, assessing each member state and providing the most up-to-date economic and demographic data on each.
---
ASEAN's FTAs and Opportunities for Foreign Businesses

In this issue, we provide an introduction to some of ASEAN's FTAs and how foreign investors and exporters can maximize opportunities in this dynamic region. We also discuss the salient features of each FTA and the overall benefits they offer. We then discuss the Rules of Origin criteria associated with each FTA that foreign businesses need to be aware of. Finally, we analyze the growing opportunities for investors looking to set up alternative production bases within ASEAN.