The Guide to Employment Permits for Foreign Workers in the Philippines
By Dezan Shira & Associates
Editor: Vasundhara Rastogi
Foreign nationals planning to work in the Philippines are required to secure a work visa, which can be obtained from the Philippines' Bureau of Immigration (BI), as well as an Alien Employment Permit (AEP) issued by the Department of Labor and Employment (DOLE).
Alien Employment Permit
An Alien Employment Permit (AEP) authorizes a foreign national to work in the Philippines. Though not a work permit, AEP is an important legal document required to secure a work visa in the country.
Some foreign nationals are exempted from obtaining an AEP. These include:
All members of the diplomatic service and foreign government officials;
Owners and representatives of foreign principals whose companies are accredited by Philippines Overseas Employment Administration (POEA); and
Permanent resident foreign nationals and probationary or temporary resident visa holders under the Philippines' immigration law.
 RELATED: Payroll and Human Resources Services from Dezan Shira & Associates
Besides, foreign nationals working in the Philippines whose employers are located abroad, or those who do not have an employer are also excluded from securing an AEP.
An AEP is valid for a year, or for the complete duration of the employment contract not exceeding three years. However, the issued AEP is valid only for the position and company that it was secured for. A new AEP must be secured in the event an employee assumes a new job position within the same company, or joins a new company.
The application for an AEP may be filed by the employer or the foreign nationals themselves.
Documents required for applying for an AEP:
Application form;
Photocopy of employee's passport with valid visa;
All documents related to the contract of employment;
Photocopy of current AEP (in cases of reissue); and
Photocopy of mayor's permit or photocopy of business permit.
Pre-arranged Employment Visa or 9(G) Visa
The most common type of work visa issued in the Philippines is the 9 (G) visa, also known as the Pre-arranged Employment Visa. It allows employers in the country to employ foreign nationals with skills, qualifications, and experience that may be in short supply in the country. The issuance of the 9(G) visa falls within the competences of the BI.
A 9(G) visa is applied through an employer's sponsorship. Therefore, securing a job with a Philippines-based company is a prerequisite. Further, applicants are also required to obtain an AEP before securing a 9(G)-work visa.
It is important for applicants to note that a 9(G) holder may only work for the company that has sponsored his/her work visa. In the case of change of employer, the 9(G) status is downgraded to a tourist visa, and foreign workers are required to make a new work visa application.
A 9(G) is valid for an initial period of one, two, or three years, and can be extended up to three years at a time, depending on the duration of the employment contract. The validity, however, cannot exceed the period granted under the AEP issued by the DOLE. The visa can be renewed multiple times.
Documents required for applying for a 9(G) Visa
A Notarized Certification of Number of Foreign and Filipino Employees of the employer;
Application form;
Photocopy of employment contract, Securities and Exchange Commission (SEC) certification, and Articles of Incorporation (AOI);
A certified true copy of AEP from DOLE;
Original newspaper clipping showing publication of AEP application by DOLE;
BI clearance certificate;
Alien certificate of registration;
Applicant's passport; and
Other documents supporting the employment of the applicant.
Treaty Trader's Visa or 9 (D) Visa
A 9 (D) Visa or Treaty Trader's Visa is for foreign nationals belonging to countries that have a bilateral trade agreement with the Philippines.  Currently, the Philippines has such an agreement with the United States, Japan, and Germany.
To qualify for a 9 (D) Visa, foreign nationals must prove that:
They or their employers are engaged in substantial trade, involving investment of at least US$120,000 between the Philippines and their country of origin;
They intend to leave the Philippines upon the completion or termination of their work contract;
They hold the same nationality as their employer or company's major shareholder; and
They hold a position of a supervisor or executive in the company;
The Treaty Trader's Visa is valid for up to two years.
Other employment permits
 The Philippines offers expatriates an option to work in the country even if their work visa (9D or 9G) has not yet been issued through a Provisionary Work Permit (PWP). A PWP is issued to foreigners who already have their Alien Employment Permit (AEP) and whose work visa application is pending approval.
A PWP is valid for up to six months from the date of issuance. Therefore, applicants must secure their work visa before the end of this period.
In the case of short term work contracts that are of six months or less, expatriates are only required to apply for a Special Work Permit (SWP) with the BI. Applicants may include musical artists, performers, professional athletes, or other non-citizens provide temporary services in the country.
An SWP allows expatriates to work under a Tourist Visa (9A), provided that the validity of the contract is only for up to three months. The visa is extendable for a maximum period of three months.
About Us
ASEAN Briefing is published by Asia Briefing, a subsidiary of Dezan Shira & Associates. We produce material for foreign investors throughout Asia, including China, India, Indonesia, Russia, the Silk Road & Vietnam. For editorial matters please contact us here and for a complimentary subscription to our products, please click here.

Dezan Shira & Associates provide business intelligence, due diligence, legal, tax and advisory services throughout the ASEAN and Asia. We maintain offices in Singapore, as well as Hanoi & Ho Chi Minh City, and maintain Alliance offices in Bangkok, Jakarta, Kuala Lumpur and Manila as well as throughout China, South-East Asia, India and Russia. For assistance with ASEAN investments into any of the featured countries, please contact us at asean@dezshira.com or visit us at www.dezshira.com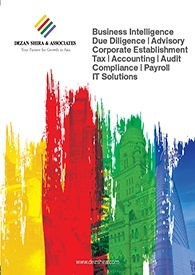 Dezan Shira & Associates Brochure
Dezan Shira & Associates is a pan-Asia, multi-disciplinary professional services firm, providing legal, tax and operational advisory to international corporate investors. Operational throughout China, ASEAN and India, our mission is to guide foreign companies through Asia's complex regulatory environment and assist them with all aspects of establishing, maintaining and growing their business operations in the region. This brochure provides an overview of the services and expertise Dezan Shira & Associates can provide.
An Introduction to Doing Business in ASEAN 2017
An Introduction to Doing Business in ASEAN 2017 introduces the fundamentals of investing in the 10-nation ASEAN bloc, concentrating on economics, trade, corporate establishment, and taxation. We also include the latest development news for each country, with the intent to provide an executive assessment of the varying component parts of ASEAN, assessing each member state and providing the most up-to-date economic and demographic data on each.
How to Set Up in the Philippines

In this issue of ASEAN Briefing magazine, we provide an introduction to the Philippines as well as analyze the various market entry options available for investors interested in expanding to the island nation. We also discuss the step-by-step process for setting up a business entity in the Philippines, highlighting the various statutory requirements for overseas investors. Finally, we explore the potential for Singapore to serve as a viable base to administer investors' Philippine operations.