ASEAN Regulatory Brief: Philippines Green Energy Initiatives, Myanmar Industrial Zone Land Use, and Brunei Companies Act Amendments
Philippines: Tax incentives announced for companies going green
The Philippines Board of Investment (BOI) has announced that it is planning to introduce tax incentives for companies going green. The initiative under the Climate Incentives for Manufacturing (CLIMA) program will target firms in the manufacturing sector. To qualify, enterprises should promote energy efficiency and use technology that reduces greenhouse gas emissions. While the exact nature of the incentives are not known, they are likely to be in the form of capital equipment incentives and income tax holidays.
 RELATED: Pre-Investment and Market Entry Advisory from Dezan Shira & Associates
Myanmar: Government cracks down on property speculators in industrial zones
In its bid to crack down on real estate speculators, the government has ordered all unused land in industrial zones to be taken over if they remain unutilized for six months. The measures have been taken to prevent property speculation in the country's industrial zones. The government has received complaints that property speculators buy such land only to sell them to serious investors at a premium. The government has also ordered inspection of industrial zones to prevent land from being used for unauthorised purposes such as for warehouse lease.
Brunei: Companies Act amended to give more powers to minority shareholders
Amendments were made to Brunei's Companies Act recently to give more powers to minority stake holders. Minority shareholders will now be allowed to attend any general meeting of a company. In addition, any meeting called to pass a special resolution has to be intimated 21 days in advance through a written notice. Furthermore, directors will now be required to disclose their interest in any transaction related to real estate and commercial property.
About Us

Dezan Shira & Associates provide business intelligence, due diligence, legal, tax and advisory services throughout the ASEAN and Asia. We maintain offices in Singapore, as well as Hanoi & Ho Chi Minh City, and maintain Alliance offices in Bangkok, Jakarta, Kuala Lumpur and Manila as well as throughout China, South-East Asia, India and Russia. For assistance with ASEAN investments into any of the featured countries, please contact us at asean@dezshira.com or visit us at www.dezshira.com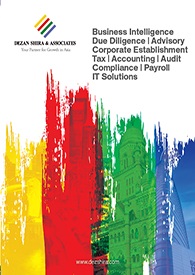 Dezan Shira & Associates Brochure
Dezan Shira & Associates is a pan-Asia, multi-disciplinary professional services firm, providing legal, tax and operational advisory to international corporate investors. Operational throughout China, ASEAN and India, our mission is to guide foreign companies through Asia's complex regulatory environment and assist them with all aspects of establishing, maintaining and growing their business operations in the region. This brochure provides an overview of the services and expertise Dezan Shira & Associates can provide.
An Introduction to Doing Business in ASEAN 2017
An Introduction to Doing Business in ASEAN 2017 introduces the fundamentals of investing in the 10-nation ASEAN bloc, concentrating on economics, trade, corporate establishment, and taxation. We also include the latest development news for each country, with the intent to provide an executive assessment of the varying component parts of ASEAN, assessing each member state and providing the most up-to-date economic and demographic data on each.
Human Resources in ASEAN
In this issue of ASEAN Briefing, we discuss the prevailing structure of ASEAN's labor markets and outline key considerations regarding wages and compliance at all levels of the value chain. We highlight comparative sentiment on labor markets within the region, showcase differences in cost and compliance between markets, and provide insight on the state of statutory social insurance obligations throughout the bloc.