ASEAN Market Watch: Thailand GDP Growth, Malaysia Manufacturing Sector, and Singapore Retail Sales
Thailand: First quarter GDP growth fastest in four years
The Thai economy recorded its fastest growth in four years during the January-March 2017 period. This has been propelled by stronger exports, consumption and growth in tourist arrivals despite weaker private investment and public funding. According to a poll conducted by Reuters, gross domestic product (GDP) is expected to have expanded a seasonally-adjusted 1.2 percent in the January-March period from the previous quarter, when growth was 0.4 percent – the best pace since the final quarter of 2012. As per the poll, growth is expected at 3.3 percent in 2017, up from 3.2 percent in the previous year.
According to data from Thailand's central bank, exports grew at 6.6 percent in January-March, private consumption at 2.9 percent and farm income grew at 20 percent. Exports comprise about two-thirds of the Thai economy. Tourist numbers rose to 9.2 million in the January-March period from 7.8 million in the previous quarter, when some tourism-related entertainment activities were curtailed following the death of King Bhumibol Adulyadej in October 2016.
 RELATED: Corporate Establishment Services from Dezan Shira & Associates
Malaysia: Manufacturing sector continues to register steady growth
According to provisional data from Malaysia's Statistics Department for March 2017, the country's manufacturing sector continues to register growth, with sales expanding at 13.6 percent to reach RM65.9 billion compared to the same month in the previous year. Sale of petroleum, chemical, rubber and plastic products; electrical and electronic products; as well as non-metallic mineral products, basic metal and fabricated metal together contributed to four-fifths of the manufacturing sector's significant increase in sales value.
On the other hand, the industrial production index (IPI), which measures factory output, expanded by 4.6 percent in March compared to the same month in the previous year supported by growth in the manufacturing and mining indices. The electricity index registered a marginal decline.
Singapore: Retail sales recover in March after previous month's decline
According to Singapore's Department of Statistics, retail sales in the city-state rose 2.1 percent in March to recover from a 2.6 percent decline in the previous month. However, sales excluding motor vehicles, rose by a smaller 0.7 percent year on year. Sales in March were also boosted by an 11 percent year on year growth in takings at gas stations.
However, a drop in sales was recorded at supermarkets, department stores, convenience stores, food & beverage outlets, and ICT equipment stores. The total retail sales value in March was estimated at S$3.7 billion (US$2.65 billion), higher than the S$3.6 billion (US$2.58 billion) in the same period in the previous year.
About Us

Dezan Shira & Associates provide business intelligence, due diligence, legal, tax and advisory services throughout the ASEAN and Asia. We maintain offices in Singapore, as well as Hanoi & Ho Chi Minh City, and maintain Alliance offices in Bangkok, Jakarta, Kuala Lumpur and Manila as well as throughout China, South-East Asia, India and Russia. For assistance with ASEAN investments into any of the featured countries, please contact us at asean@dezshira.com or visit us at www.dezshira.com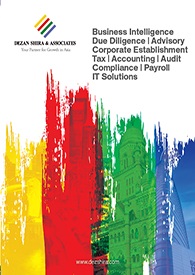 Dezan Shira & Associates Brochure
Dezan Shira & Associates is a pan-Asia, multi-disciplinary professional services firm, providing legal, tax and operational advisory to international corporate investors. Operational throughout China, ASEAN and India, our mission is to guide foreign companies through Asia's complex regulatory environment and assist them with all aspects of establishing, maintaining and growing their business operations in the region. This brochure provides an overview of the services and expertise Dezan Shira & Associates can provide.
An Introduction to Doing Business in ASEAN 2017
An Introduction to Doing Business in ASEAN 2017 introduces the fundamentals of investing in the 10-nation ASEAN bloc, concentrating on economics, trade, corporate establishment, and taxation. We also include the latest development news for each country, with the intent to provide an executive assessment of the varying component parts of ASEAN, assessing each member state and providing the most up-to-date economic and demographic data on each.
Human Resources in ASEAN
In this issue of ASEAN Briefing, we discuss the prevailing structure of ASEAN's labor markets and outline key considerations regarding wages and compliance at all levels of the value chain. We highlight comparative sentiment on labor markets within the region, showcase differences in cost and compliance between markets, and provide insight on the state of statutory social insurance obligations throughout the bloc.