ASEAN Growth to Remain Resilient Despite Regional Vulnerabilities
By Bradley Dunseith
In April, 2017, the World Bank (WB) released their biannual East Asia and Pacific Economic Update, entitled, "Sustaining Resilience." As the title suggests, the WB anticipates growth in East Asia and Pacific, including ASEAN states, to remain resilient despite risks from global and regional vulnerabilities. In this article, we go through "Sustaining Resilience" and summarize the WB's forecast for developing ASEAN states generally as well as their country specific predictions for economic growth.
About the report
The WB predicts that large developing economies will continue to grow moderately while smaller regional economies will benefit from the rapid growth of their neighbors as well as high commodity prices. The WB marked that poverty has continued to decline in most countries and will continue to fall with sustained growth and rising labor incomes. However, the WB report noted that global policy uncertainties means that countries must address macroeconomic vulnerabilities so as to prepare for external shocks to the economy. External shocks – such as changes in US policy – disproportionately affect smaller countries; as such, the WB report strongly recommends small economics to improve the efficiency of their public spending in preparation of needed structural changes.
 RELATED: Corporate Establishment Services from Dezan Shira & Associates
The ASEAN Economic Community
According to the WB, developing ASEAN's[1] collective GDP grew by 4.9 percent in 2016. The WB forecasts ASEAN's growth to continue by 5 percent in 2017; 5.1 percent in 2018 and; 5.2 percent by 2019. Large ASEAN economies' growth will increase slightly and will be aided by increased public spending in infrastructure. Commodity exporters will benefit from the anticipated commodity price recovery. The two main concerns the WB pointed out for ASEAN states are the need to increase labor mobility and meaningfully addressing adverse environmental impacts of ASEAN's agricultural sector.
In order for ASEAN to enhance growth, the WB advises for greater regional integration which eases and stimulates enhanced market integration. Currently, a lack of inter-state cooperation limits opportunities for increased regional trade. On this front, the WB recommends harmonizing standards and streamlining business environment.  The ASEAN Economic community (AEC) can help promote further liberalization of goods, services, and capital markets.
The AEC's current focus on free movement of skilled labor is limited in scope and slow in actualization. The majority of ASEAN migrants are unskilled; facilitating their movement will positively impact ASEAN's business climate and integration. Additionally, pollution from intensive farming is detrimental to both the environment and human health as well as the long term productivity of the agriculture sector. The WB report strongly advises for more forward thinking policy on intensive farming.  
Country by Country Report
Here is a country by country breakdown of the WB's forecast for developing ASEAN countries.
Cambodia
Cambodia's economy grew by 6.9 percent in 2016 (compared with 7 percent in 2015). Garment exports have moderated to 8.4 percent (in value terms) compared with 12.3 percent in 2015. Cambodia's slowing growth is due to higher costs of living domestically, changes in the appreciation in the US dollar, and competition from neighbouring low-wage countries – particularly Myanmar.
On the agriculture sector, rainy season rice production expanded to 7.3 million tons in 2016 – an 8.9 percent increase. However, depressed commodity prices stifled agricultural exports. Tourist arrival slowed to 5 percent from 6.1 percent in 2015, largely a result of a limited success in diversification of tourist attractions aside from Angkor Wat. With rising diversification in rural household incomes, the WB expects poverty to continue to decline.
The WB expects Cambodia's growth to remain at 6.9 percent in 2017-18 and to decelerate to 6.7 percent in 2019. With increased regional integration, Cambodia's growth prospects are optimistic. Risks to Cambodia's economy are largely external: rising US interest rates and a slow economic recovery in Europe.
 Indonesia
Economic growth in Indonesia rose to 5 percent in 2016 from 4.9 percent in 2015. The WB expects real GDP growth to incrementally climb up to 5.2 percent in 2017, then average to 5.3 percent in 2018 and 5.4 percent in 2019. The WB expects private investment growth to continue to rise as well as household consumption growth.
Government expenditures shrunk in 2016. While Tax Amnesty revenues increased, non-Amnesty revenue weakened in 2016. Indonesia's inflation was contained and the country's current account deficit narrowed to a five-year low.   
The WB expects Indonesia to increase public expenditures in a renewed effort to boost public infrastructure investment. Such expenditures will, however, be offset by revenue growth. The WB's report expects to see consumer price inflation to increase to 4.3 percent in 2017 (from 3.5 percent in 2016) due to rise in electricity tariffs and vehicle registration fees. Inflation will settle shock of increases wares off.
 Laos
The WB estimates that the Lao economy grew at 7 percent in 2016 (compared to 7.4 percent in 2015). The WB anticipates that the Lao economy will average at 7 percent from 2017 to 2019 with new power projects and increasing opportunities for the non-resource due to closer ASEAN integration.  
Power exports significantly increased at a rate of 70 percent with the beginning of operations of the 1,878 MW Hongsa Lignite plant. Exports of parts and components – mostly out of special economic zones (SEZs) – also increased. The decline in Laos' construction sector, along with a lower output in flat mining and stable public spending, however, eclipsed the increase in the power sector.    
As natural resources are driving growth in Laos, the country's poverty reduction does not keep up with rises in the economy. However, with the introduction of more labour-intensive sectors such as tourism, trade, and manufacturing – poverty reduction may follow more closely with economic development.
Malaysia
GDP growth in Malaysia slowed to 4.2 percent in 2016. WB expects the Malaysian economy to grow at 4.3 percent in 2017, supported mainly by private consumption and a stable labor market. Private investment has grown steadily in Malaysia and is the driving force for higher capital expenditures in manufacturing and service sectors.
Major transport and infrastructure projects will increase investment in construction. Exchange rate flexibility remains Malaysia's primary economic shock absorber.
Myanmar
The WB expects Myanmar's growth to have slowed to 6.5 percent in 2016 (from 7.3 percent in 2015). The WB forecasts Myanmar to grow at an average rate of 7.1 percent over the next three years. 
Inflation, though moderating, remains high. Industrial output has slowed and investors are waiting for Myanmar's new economic policies before moving in. The WB expects that growth will, however, recover over a medium term. The WB expects private and public investments in infrastructure to increase in the near term. Given a stable macroeconomic environment, investment projects are expected to increase and foreign direct investment (FDI) is expected to remain stable.
The Philippines
The WB report notes that the Philippines' economy grew at 6.8 percent in 2016 (compared to 5.9 percent in 2015). The WB expects the Philippines to remain the top regional growing economy with growth rates at 6.9 percent in 2017 and 2018 though slowing slightly to 6.8 percent in 2019.
The WB report that strong domestic demand fueled growth with investments in durable equipment and public infrastructure. Growth in services and industry sectors expanded by 7.5 percent and 8 percent. The service sector created the most jobs in 2016, totalling 55.6 percent of total jobs. 
Thailand
The WB report that the Thai economy has continued to recover, growing at 3.2 percent in 2016 (up from 2.9 percent in 2015). However, underlying productivity challenges will cap Thailand's growth at 3.9 percent – even up to 2019.
The WB attribute Thailand's improving business sentiment to the passing of the draft Charter in the August, 2016 public referendum along with the royal transition following the death of King Bhumibol Adulyadej.
After a serious drought, agriculture has recovered – expanding its output by 0.6 percent. Manufacturing growth steadied at 1.4 percent while construction expanded by 8.3 percent and services by 4.3 percent. The WB reports that stronger public infrastructure projects coupled with structural reform will stimulate growth in Thailand's economy.
Vietnam
Vietnam's economic growth slowed in 2016 to 6.2 percent (below the 2015 rate of 6.8 percent). However, Vietnam's growth will rise gradually between 2017 to 2019, fueled by domestic demand and export oriented manufacturing. According to the WB, Vietnam's medium term outlook remains positive.
Industry and construction expanded by 7.6 percent (below the 2015 rate of 9.6 percent) largely due to a 4 percent contraction in mining. The service sector grew to 7 percent, from 6.3 percent in 2015. The WB warned that delayed implementation of structural and fiscal reforms risks accentuating macroeconomic vulnerabilities and will lower potential growth.
[1] Developing ASEAN includes Indonesia, Malaysia, Philippines, Thailand, Vietnam, Cambodia, Laos, and Myanmar, and excludes the more developed economies of Singapore and Brunei.
About Us

 

Dezan Shira & Associates provide business intelligence, due diligence, legal, tax and advisory services throughout the ASEAN and Asia. We maintain offices in Singapore, as well as Hanoi & Ho Chi Minh City, and maintain Alliance offices in Bangkok, Jakarta, Kuala Lumpur and Manila as well as throughout China, South-East Asia, India and Russia. For assistance with ASEAN investments into any of the featured countries, please contact us at asean@dezshira.com or visit us at www.dezshira.com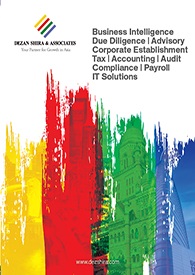 Dezan Shira & Associates Brochure
Dezan Shira & Associates is a pan-Asia, multi-disciplinary professional services firm, providing legal, tax and operational advisory to international corporate investors. Operational throughout China, ASEAN and India, our mission is to guide foreign companies through Asia's complex regulatory environment and assist them with all aspects of establishing, maintaining and growing their business operations in the region. This brochure provides an overview of the services and expertise Dezan Shira & Associates can provide.
An Introduction to Doing Business in ASEAN 2017
An Introduction to Doing Business in ASEAN 2017 introduces the fundamentals of investing in the 10-nation ASEAN bloc, concentrating on economics, trade, corporate establishment, and taxation. We also include the latest development news for each country, with the intent to provide an executive assessment of the varying component parts of ASEAN, assessing each member state and providing the most up-to-date economic and demographic data on each.
Human Resources in ASEAN
In this issue of ASEAN Briefing, we discuss the prevailing structure of ASEAN's labor markets and outline key considerations regarding wages and compliance at all levels of the value chain. We highlight comparative sentiment on labor markets within the region, showcase differences in cost and compliance between markets, and provide insight on the state of statutory social insurance obligations throughout the bloc.