Tourism Industry in the Philippines: Part II
Op-ed by Bob Shead
In the second part of this article, I will discuss the various sectors of the Philippine tourism industry. The first part of the article, covering the opportunities and incentives for foreign investors in the tourism industry, can be read here.
The main sectors of tourism in the Philippines are:
Casino and Gambling
The gaming/casino industry in the Philippines is becoming more developed, on the back of growing supply and heightened competition, a recent independent report stated.   The Philippine Amusement and Gaming Corporation (PAGCOR), the gaming industry regulator, has said that the casino industry continues to grow. This has led to an 18.1 percent increase in PAGCOR's net income in 2016 to P4.46 billion (US$89 million) from gaming operations.  The total gaming revenues in 2016 increased by 22.9 percent to P53.31 billion (US$1.06 billion).  PAGCOR also owns and operates 13 casinos in the Philippines, including three in Manila.
A recent report by Fitch states, "We expect high single-digit gross gaming revenues in 2017 driven by the opening of the US$2.4 billion Okada Manila Resort and the continued economic growth in the Philippines. Longer term, competition from Macau and other Asia Pacific countries will restrain growth."   It should also be noted that junket sourced VIP business, makes up about one third of gross gaming revenues at private casinos. However, Fitch also noted that while the initial results of the first three casinos operating under the licenses granted by PAGCOR are encouraging, relative to the investments made, this may not be the case in the longer term.
The current major private casinos, include Travellers International Hotel Group, a joint venture between Genting Hong Kong and a local conglomerate Alliance Global;  Bloomberry Resorts Corporation, owned by Enrique Razon; City of Dreams Manila operated by Melco Resorts Leisure (PHP) Corporation, a subsidiary of Melco Resorts and Entertainment (Philippines) Corporation; and Tiger Resorts (still under construction) owned by Kazuo Okada.
There is much speculation at present as to whether the interest in the Philippine gaming industry by Chinese nationals will continue to improve.  The current Philippine Government has promoted stronger ties with China, as more tourists from the Chinese Mainland come to the Philippines to play.  However, the Chinese Government has, in the past couple of years, also clamped down on Chinese nationals taking their funds outside of China.
It is recognised that gaming companies, particularly casinos, stand to benefit the most from stronger ties with China as the growing number of tourists from China should boost gaming revenues.  In the past four years, the number of tourists coming from China to the Philippines increased by 19.2 percent, and during the first eight months of 2016, Chinese tourist arrivals jumped 50.3 percent to 484,567.  China is now the Philippines' third largest visitor market, accounting for 12 percent of total tourist arrivals during the first eight months of 2016.
Cruise Lines
The Philippines is in the process of becoming one of Asia's top international cruise destinations, and there is an increasing interest from Cruise Lines to boost infrastructure development in order to support international cruise ships. To date, Philippine ports have hosted cruise ships from Royal Caribbean Cruise Ltd (RCCL) and Star Cruises amongst other smaller expedition cruise companies.  International cruise calls at ports in the Philippines grew annually at 27.8 percent from 2014 to 2016, and now expect to host approximately a hundred port calls in 2017, with around 122,000 passengers.  The Department of Tourism's National Cruise Tourism Strategic Plan is targeting 300 port calls by 2020.
The Department of Tourism (DOT) has said that cruise tourism is one of its priorities for 2017, and the agency plans to create more ports that will be attractive to, and able to meet the standards of, international cruise ships. Manila, Puerto Princesa in Palawan, Boracay, and Davao City in Mindanao, have been identified as cruise ship destinations.  Included in the DOT's plans is the construction of a cruise port with a terminal in Manila that will be able to host international cruise liners carrying over 3,000 passengers.
The DOT, along with the Province of Aklan recently signed an agreement with RCCL that allows Aklan Province to work with RCCL, who wish to develop a partnership to support the construction of a purpose built terminal in Caticlan, adjoining Boracay, the Philippines' most popular beach resort. The Japanese cruise company JCL will now include the Philippines as a regular port of call, the DOT recently announced following an investment-promotion visit to Japan by the Philippines Secretary for Tourism Wanda Teo.
Cruise tourism is one of the nine product portfolios identified in the DOT's National Tourism Development Plan (NTDP) which aims to enhance the country's competitiveness as a tourist destination in the Asia-Pacific region. The promotion of cruises was further elaborated in the National Cruise Tourism Strategy, completed by the DOT last year, and the ASEAN Cruise Brand, an intra-regional and multi-country initiative.
Island Resorts
The Philippines is made up of 7,107 islands (only 2000 are inhabited); each island offers a rich biodiversity ranging from tropical rain forests, mangroves, and coral reefs to mountain ranges, world class beaches, beautiful islands and a diverse range of flora and fauna.   There is increasing interest in investments in island resorts.  Coron Islands in Palawan is a good example of recent environment friendly resort development. 
General Tourism/Business Visits and Hotels
The hotel industry in the Philippines is expected to see a continued growth over the next five years, although a decline in hotel occupancy rates in the first half is forecasted.  Hotel occupancy rates in Manila slipped to an average of 68 percent in the first half of 2016, lower than occupancy rates the previous year, however still better than in other ASEAN countries.  Hotel chains continue to pursue their respective expansion projects.  The Filinvest Group is increasing its hotel portfolio in both Alabang and Cebu, plus the Filinvest Group's Chroma Hospitality, that focusses on hotel management services, is investing P2.6 billion (US$52 million)  for two Canvas brands – a 228 room Canvas Hotel in Cubao, and a 185 room Canvas Hotel in Mactan.  Additionally, Filinvest is introducing a Crimson Hotel in Boracay, Quest Hotels in Dumaguete and Tagaytay.  It is planned that these hotels will open between 2018 and 2019.  Chroma Hospitality is also looking to expand in Pasig, Quezon City, Batangas, Cavite, Laoag, Baguio, Cebu and Davao.
Another leading investor, Ayala Land plans to launch the Seda hotel chain across the Philippines over the next five years.  This will be in addition to Seda Hotels currently located in Bonifacio Global City, Cagayan de Oro City, Davao City and Laguna.  Ayala Land are planning 2,000 new hotel rooms by 2018, and 6,000 hotel rooms by 2020. Red Planet, formerly Tune Hotel, is also planning to expand in the Philippines over the next five years.  The rebranded hotel currently has 10 hotels, and plans to have 20 hotels in the Philippines over the next five years.
Along with the anticipated 7 million foreign tourists this year, there are approximately 50 million domestic tourists.   Obviously, the continuing improvements in infrastructure such as airports, roads and rail transport systems is seen as the key that can unlock the Philippines potential for tourism growth.  Research has also found that tourists constitute 79 percent of total hotel guests outside Metro Manila.
Yachting and Sailing
Tourism in the Philippines has grown steadily during the last few years.  There are increasing numbers of sailing enthusiasts looking for sailing and yachting experience amongst the Philippines archipelago.  The only way to get to many of the Philippines islands is by sea, and many of the islands are inhabited.   Palawan is one of the favourite destinations for those yacht and sailing enthusiasts.  The main ports where charter boats can be rented, are Puerto Galera, Boracay, Coron, Puerto Princesa, and Cebu.
The industry of yacht chartering in the Philippines is still in early stages.  The yachting and sailing fleets available for rent are mainly composed of privately owned boats, and skippered by the owners who want to share the sailing experience in the Philippines. The priority destinations tend to be Boracay, Puerto Galera, Palawan, Subic Bay, Cebu and Bohol, with other destinations becoming popular.
More generally, Southeast Asia is fast emerging as the yachting hub of Asia, with industry watchers highlighting the potential in markets like Thailand and Indonesia.  However, there is not a large yachting culture in Asia, despite the region's growing wealthy population.   Currently only 4.3 percent of the world's super yachts are Asia-based, despite the region boasting a large number of high net worth individuals.  For general information, a super yacht is typically at least 25-30 meters in length.
The countries that have the highest potential in yacht growth are Thailand, Indonesia, the Philippines and Malaysia.  This is due to the natural beauty of the islands, existing yacht clubs, a viable and strong tourism industry, as well as a strong expat community who have a history and support for yachting.
Scuba Diving
The Philippines have the most species in the least space of anywhere in the planet. Out of the planet's 500 coral species, more than 400 are in the Philippines.  The Philippines is at the center of the world's Coral Triangle, and host to a very rich marine biodiversity, the whole Philippine archipelago can be considered a dive location.
There are over 100 identified diving spots across the Philippine islands that are rich in corals and marine species.  The Philippines is currently working at tapping a larger share of the world's diving market.  The current figures for foreign dive tourists in the Philippines is expected to be 200,000 in 2017. Previous figures released by DOT were 59,572 in 2010, 89,911 in 2011 and 126,200 in 2012.  The biggest markets were South Korea, USA and Germany.
Medical Tourism
Medical tourism in Philippines is a rapidly growing market.  In 2015, the Philippines was ranked eighth among the top medical tourism destinations globally, according to the International Healthcare Research Center and the Medical Tourism Association (MTA).  Patients arriving in the Philippines for medical tourism, come mainly from East Asia (China, Japan, Korea, Taiwan), USA, Australia, and increasingly from Europe.
The Philippine Government' Departments of Tourism (DOT), Health (DOH), Trade and Industry – Board of Investments (DTI–BOI) have combined for a joint programme to promote Philippine medical tourism. This informal partnership has resulted in a programme that identified five major priorities in the medical travel sector – tourists who come for wellness services; medical tourists, who need low-acuity medical procedures;  medical travelers, who need more complex procedures;  international patients, including overseas Filipino workers, including retirees; accompanying guests, and immediate next of kin.
To date, medical tourism in the Philippines caters to approximately 80,000 to 250,000 patients or clients annually.  Currently, 62 hospitals around the country are now internationally accredited, and to date, five Philippine medical institutions, the Asian Hospital and Medical Center (Muntinlupa City), Makati Medical Center (Makati City), St. Luke's Medical Center (Bonifacio Global City and Quezon City), and The Medical City (Pasig City) have been certified for international medical care and treatment.
A 2014 study reported that the Philippine medical tourism industry generated US$145 million in 2014. Among the factors cited in the survey included competitive price for health and wellness services, high standards of healthcare provided in internationally accredited hospitals and English speaking healthcare professionals. The Philippines proximity to major international hubs, along with good tourism destinations for recovery periods were also factors.
Negative Aspects of the Philippine Tourism Industry
There is, of course, some issues concerning tourism in the Philippines, and these need to be discussed further.  These mainly concern infrastructure, personal security and safety hazards.  However, much is being done to improve these issues, and tourists must realise the potential problems before they chose to visit the Philippines.
Although the recent Resorts World Manila tragic incident, that left at least 38 dead was very disturbing, and opened up many questions concerning security and safety, it is predicted that this is not likely to affect general investor sentiment although it may well affect tourism in general. The Philippine Travel Agencies Association (PTAA)has acknowledged that tourist arrivals would likely take a short term hit for this year, particularly also because of the ongoing crisis in Marawi City, Mindanao, which has led to a Presidential declaration of Martial Law in Mindanao. 
This has meant that security in general has been stepped up, especially in public places like shopping malls, resorts and hotels.  It has also been recognised by organisations such as the Makati Business Club, the Philippine Chamber of Commerce and Industry, the American and European Chambers of Commerce that a better Crisis Management system is necessary and important.  Although the Resorts World incident has been recognised as an isolated incident, it is recognized that, also in the light of the Marawi invasion that Crisis Management and security procedures must be improved, and that tourists will continue to feel confident to travel to the Philippines.  Financially, all the casinos lost revenue in the days following the Resorts World attack and resulting tragic loss of lives.
Conclusion
However, at the end of the day, the Philippine tourism investment industry is increasing rapidly, despite the various and sometimes overplayed downsides.  It is still a destination that to some extent is off the main radar of ASEAN countries, compared to Thailand, Malaysia and Singapore. However, this on the other hand makes it a more exotic destination for dedicated travelers and those who would like to get off the beaten track.  Manila as a hub for the casino and gaming industry will increase in size, and stands a good chance of replacing Macao as the casino hub of Asia.
The hotel and resort industry in the Philippines is rapidly expanding – and of course, linked to the casino and gaming industry.  This is especially true in the luxury 5 star hotel sector and luxury hotels continue to appear on the skyline in Manila.  I will in the future cover the different aspects of the tourism industry in more detail, including the retirement programme.  The tourism market in the Philippines is immense and diverse and will continue to remain so.
About Us

Bob Shead is ASEAN Briefing's Philippines Correspondent and is based in Manila. He has 25 years experience as a diplomat in Asia.

 

Dezan Shira & Associates provide business intelligence, due diligence, legal, tax and advisory services throughout the ASEAN and Asia. We maintain offices in Singapore, as well as Hanoi & Ho Chi Minh City, and maintain Alliance offices in Bangkok, Jakarta, Kuala Lumpur and Manila as well as throughout China, South-East Asia, India and Russia. For assistance with ASEAN investments into any of the featured countries, please contact us at asean@dezshira.com or visit us at www.dezshira.com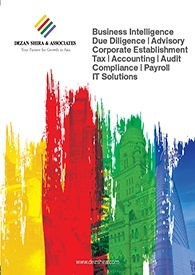 Dezan Shira & Associates Brochure
Dezan Shira & Associates is a pan-Asia, multi-disciplinary professional services firm, providing legal, tax and operational advisory to international corporate investors. Operational throughout China, ASEAN and India, our mission is to guide foreign companies through Asia's complex regulatory environment and assist them with all aspects of establishing, maintaining and growing their business operations in the region. This brochure provides an overview of the services and expertise Dezan Shira & Associates can provide.
An Introduction to Doing Business in ASEAN 2017
An Introduction to Doing Business in ASEAN 2017 introduces the fundamentals of investing in the 10-nation ASEAN bloc, concentrating on economics, trade, corporate establishment, and taxation. We also include the latest development news for each country, with the intent to provide an executive assessment of the varying component parts of ASEAN, assessing each member state and providing the most up-to-date economic and demographic data on each.
How to Set Up in the Philippines

In this issue of ASEAN Briefing magazine, we provide an introduction to the Philippines as well as analyze the various market entry options available for investors interested in expanding to the island nation. We also discuss the step-by-step process for setting up a business entity in the Philippines, highlighting the various statutory requirements for overseas investors. Finally, we explore the potential for Singapore to serve as a viable base to administer investors' Philippine operations.