Singapore's Start-up Ecosystem – Part I: The City-State as a Favored Destination for Overseas Entrepreneurs
By Andrea Bottega
Editor: Erasmo Indolino
While pro-business policies and a strategic geographical location has made Singapore a favored destination in Asia for global corporations, the city-state has also created a vibrant entrepreneurial ecosystem over the past five years that has lured some of the most prominent global entrepreneurs and venture capitalists to the country. In this article, the first of a three-part series on Singapore's start-up ecosystem, we look at the factors that have made the city-state a preferred base for international entrepreneurs.
Singapore is one of the most open, and thus competitive, markets in the world. Indeed, it is ranked second after New Zealand in the World Bank's Ease of Doing Business Index of 190 economies. It takes three days to start a business in Singapore compared to the world's average of thirty-four days. The Economist's Intelligence Unit (EIU) predicts that Singapore will continue to be one of the world's best places for doing business until at least 2019. This vibrant forecast springs from equal opportunities provided by the city-state for local and overseas firms as well as 'a favourable attitude towards foreign investment', which is deemed as its biggest strength. Other factors such as the country's superb business infrastructure, excellent human capital, connectivity and a strong base of supporting industries combined with the support provided by the Singapore Government, have created an ideal and conducive business environment.
Singapore also dominates various global rankings in the areas of technology and innovation. Based on the Global Information Technology Report 2016, Singapore secured the top spot in the Networked Readiness Index 2016, ahead of Japan, Finland, Luxembourg, and many other European countries. The city-state ranks second in the World Economic Forum's Global Competitiveness Report. Among the factors that influenced Singapore's ranking are its flexible labor market, higher education and training system, technological adoption, business sophistication, and innovation.
Singapore has carved out its competitive niche as a destination for regional headquarters, branch offices, and holding companies. Featuring one of the most stable and friendly legal and tax regimes in the world, Singapore has long been the preferred location for foreign investors seeking to establish their presence in Asia to pursue investments throughout the ASEAN region, China, and India. The city-state offers foreign investors access to a highly skilled workforce, English speaking business environment, immense logistic and transport capacities, and double taxation avoidance agreements with more than 70 countries. Therefore, Singapore's imperative role as the de facto financial and commercial capital of South-East Asia is unassailable.
The economy of Singapore is best described as a mixed economy. Although the country strongly advocates free-market policies and practices, government intervention is also evident in macroeconomic management and major factors of production such as land, labor and capital resources. This innovative and highly successful economic system – where both the market and the state have equally strong roles in the government – is dubbed as the Singapore Model.
Emerging Trends
According to a report by the Singapore Business Federation (SBF), three megatrends will shape Singapore's future economic strategies and businesses' future approach. The report showed how Singapore companies can position themselves to stay ahead of the competition in the coming four years. Singapore's economy faces three main challenges in the future: a growth transition, demographic transition and technology disruptions. These imply a need to adapt to a more challenging and competitive landscape. While changes can be daunting, its strong fundamentals remain: the ability to develop political consensus, and support social and economic institutions that embrace openness. These fundamentals will continue to support Singapore's future economic growth and create a healthy supply of attractive jobs.
Technological Innovation
The competition is simultaneously increasing as emerging-market businesses compete for the same consumers that mature-market companies are targeting. Technology has also lowered the barriers to entry in many industries, and some of the most disruptive new players could come from completely unexpected quarters. Indeed, the impact of digital disruption is now so pervasive that no business in any sector – from the smallest family business to the largest multinational – is immune.
Singapore is likely to move from a phase of rapid catch-up growth to a phase of trend growth, marked by a likely GDP growth of less than 2% per annum. Relying solely on adopting technologies that are developed abroad is no longer sufficient to boost its economic growth. To maintain trend growth, Singapore must focus on small and medium-sized enterprises (SMEs) to provide local innovation.
Local SMEs will be increasingly important in supporting the future economy because they provide a constant flow of new businesses that rejuvenate the ecosystem. Today, SMEs make up 99% of companies in Singapore, employ 70% of the workforce, and constitute 50% of the country's GDP. While SMEs find it challenging to compete with larger firms, those that eventually survive the competition grow faster than large firms, drive productivity and support overall economic growth. These quality SMEs stand to become the top local brands, and over time to internationalise and become key stalwarts of Singapore's economic growth. Moreover, Singapore is emerging as a hub for those start-ups that are looking to expand in Southeast Asia. According to industry players, an increasing number of entrepreneurs from the Southeast Asia region are coming to Singapore to seek funding, and investment is rising in tandem with the growing number of start-ups choosing to develop products in Singapore.
In the second part of this series, we discuss the opportunities for young start-ups looking to expand to Singapore.
About Us
ASEAN Briefing is published by Asia Briefing, a subsidiary of Dezan Shira & Associates. We produce material for foreign investors throughout Asia, including China, India, Indonesia, Russia, the Silk Road & Vietnam. For editorial matters please contact us here and for a complimentary subscription to our products, please click here.

Dezan Shira & Associates provide business intelligence, due diligence, legal, tax and advisory services throughout the ASEAN and Asia. We maintain offices in Singapore, as well as Hanoi & Ho Chi Minh City, and maintain Alliance offices in Bangkok, Jakarta, Kuala Lumpur and Manila as well as throughout China, South-East Asia, India and Russia. For assistance with ASEAN investments into any of the featured countries, please contact us at asean@dezshira.com or visit us at www.dezshira.com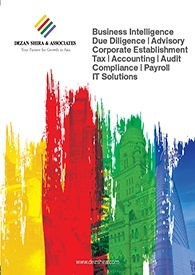 Dezan Shira & Associates Brochure
Dezan Shira & Associates is a pan-Asia, multi-disciplinary professional services firm, providing legal, tax and operational advisory to international corporate investors. Operational throughout China, ASEAN and India, our mission is to guide foreign companies through Asia's complex regulatory environment and assist them with all aspects of establishing, maintaining and growing their business operations in the region. This brochure provides an overview of the services and expertise Dezan Shira & Associates can provide.
An Introduction to Doing Business in ASEAN 2017
An Introduction to Doing Business in ASEAN 2017 introduces the fundamentals of investing in the 10-nation ASEAN bloc, concentrating on economics, trade, corporate establishment, and taxation. We also include the latest development news for each country, with the intent to provide an executive assessment of the varying component parts of ASEAN, assessing each member state and providing the most up-to-date economic and demographic data on each.
How to Set Up in the Philippines

In this issue of ASEAN Briefing magazine, we provide an introduction to the Philippines as well as analyze the various market entry options available for investors interested in expanding to the island nation. We also discuss the step-by-step process for setting up a business entity in the Philippines, highlighting the various statutory requirements for overseas investors. Finally, we explore the potential for Singapore to serve as a viable base to administer investors' Philippine operations.