Singapore's Patent Law: What You Need to Know
By: South-East Asia IPR SME Helpdesk
Singapore and the EU: a background for SMEs
The Republic of Singapore is a leading global city-state and island country in Southeast Asia, lying off the southern tip of the Malay Peninsula. As one of the original four 'Asian Tigers' Singapore is a world leader in several economic areas, the world's fourth leading financial centre, and the only Asian country to receive a AAA credit rating from all three major credit rating agencies[1]. Singapore is widely known as one of the freest, most innovative, and most competitive economies in the world. It is also widely accepted as a business friendly trade hub, with the World Bank naming Singapore the easiest place in the world to do business[2]. Out of the 10 members of the Association of Southeast Asian Nations (ASEAN), Singapore is Europe's largest trading partner and 15th largest trading partner worldwide.
The Singaporean Intellectual Property (IP) legal framework is very comprehensive and is generally considered to be one of the most thorough in Asia. Singapore is a member of the following international conventions regulating IP matters[3]:
The Madrid Agreement concerning the International Registration of Marks
The Patent Cooperation treaty
The WIPO Copyright Treaty
The NICE Agreement concerning the International Classification of Goods and services
The Berne Convention for the Protection of Literary and Artistic Works
SMEs are reminded that IP rights are territorial, and accession to these treaties governs only the scope and availability of protection in Singapore and does not grant blanket protection for those who hold registrations in other member nations. Furthermore, it should be noted that Singapore operates a 'first-to-file' system, meaning that the first to file an application for an IP right in the Singaporean jurisdiction will own that right once the application is granted.
What are registered designs?
A registered design is a right granted to the owner of a design to stop others from making, importing or selling, without their permission, an article to which that design or a design not substantially different from it has been applied.
A registered design may be obtained to protect the features of shape, configuration, pattern or ornamentation applied to an article by an industrial process. This is subject to some exceptions.
The following designs cannot be registered:
Designs that are contrary to the public order or morality.
Computer programs or layout-designs of integrated circuits[4].
Designs applied to certain articles: Works of sculpture (other than casts used or intended for use as models or patterns to be multiplied by any industrial process); wall plaques, medals and medallions; and printed matter primarily of literary or artistic character (including book jackets, calendars, certificates, coupons, dress making patterns, greeting cards, labels, leaflets, maps, plans, playing cards, postcards, stamps, trade advertisements, trade forms and cards, transfers and similar articles).
Any method or principle of construction.
Designs that are solely functional.
'Must-match' designs: designs that are dependent upon the appearance of another article, of which it is intended by the designer to form an integral part.
'Must-fit' designs: designs that enable the article to be connected to, placed in, around or against, another article so that either article may perform its function.
Registered designs in Singapore
In Singapore, to qualify for registration, designs must be 'new' (i.e. not yet published or disclosed to the public) at the time the application for registered design protection is filed. Therefore, you should ensure that your design is not disclosed to others unless an application has been filed. Designs must also be 'industrially applicable' (i.e. capable of mass production).
Singapore operates a 'first-to-file' system, whereby the first person to file an application in respect of the design will have priority over others. This means that if a third party files his or her application on the design before you, any registered design which you obtain will be in danger of being revoked for lack of 'novelty'. It is therefore advisable to make applications as early as possible.
It is possible to claim the filing date of an earlier application filed in a country that is a member of the Paris Convention or World Trade Organization (WTO) for protection of the same design, provided that the Singapore application is filed within 6 months of the earlier application.
As a member of the 1999 Geneva Act of the Hague Agreement Concerning the International Registration of Industrial Designs, Singapore has made significant efforts in recent years to facilitate the application process for foreign businesses.
Graphic User Interfaces (GUIs) as registered designs
As of December 2014, a practice direction issues by the Intellectual Property Office of Singapore (IPOS) made it possible to register GUIs as designed under the Registered Design Act (RDA). In order to be registered GUIs must still conform to the requirements of novelty and industrial applicability, the latter requirement can be fulfilled simply by stating that the GUI will be applied to an article, e.g. an electronic device's display.
GUIs may either be static (non-animated) or dynamic (animated), for the latter applications must include a series of static representations in consecutive order to show the GUI in action (for dynamic GUIs a minimum of 2 images must be submitted, with a maximum of 40 allowed). A cover letter may also be supplied to accompany the application to describe and clarify the elements of the GUI.
Obtaining design protection
Designs can be registered by the designer(s) of the design or persons entitled to the design (e.g. by virtue of employment or an assignment). There are no restrictions as to nationality or residency of the applicant, however, a Singapore address must be provided for service, to which correspondence from the Registry of Designs will be sent.
All applications must be made in English using the prescribed form[5]. The completed form must then be submitted to IPOS, together with the prescribed fee, either online via eFiling[6] or by hand/post to the Registry of Designs, IPOS. The application must contain, inter alia, a Statement of Novelty describing the features of the design which the applicant considers to be new, the appropriate class and sub-class of the article under the Locarno Classification[7], and representations of the design in the form of drawings or black and white photographs showing various views of the design. These documents must be submitted together with details of any priority claim and the application fee. Two or more designs may be the subject of the same application for registration if the designs relate to the same class and subclass of articles, or the same set of articles.
IPOS will assess the application to ensure that all requirements are met. If so, the design will be registered. Once registered, details of the design will be published in the Designs Journal and the register maintained by the Registry of Designs.
At time of writing the basic filing fee (charged by IPOS) for lodging a design application is between EUR 146-158 (250-270 Singapore dollars) depending on how the application is made.
For more information on the application and registration process please refer to the IPOS website. Registrations in person can be made at this address:
Intellectual Property Office of Singapore
51 Bras Basah Road #04-01
Manulife Centre
Singapore
189554
Tel: (65) 6339 8616
Enforcement
This section provides some basic information on the possible enforcement options available to SMEs in Singapore. However the Helpdesk would always advise that SMEs seek local legal advice and assistance in the event of infringement.
Singaporean IP law offers three main avenues of enforcement for those facing infringement of registered designs; civil litigation, criminal prosecution, and customs seizures. Unlike most ASEAN countries, there are no administrative actions available in Singapore. In many cases however, private mediation via legal professionals is more effective and should be considered as a viable option. For patent issues, mediation is often an effective tool which, given the severity of penalties for infringement in Singapore, will often result in a favourable outcome, as well as representing a considerable saving over civil or criminal actions.
In the event of patent infringement, civil litigation proceedings can be initiated with the Courts, which may award remedies including damages (or an account of profits), statutory damages, injunctions, and/or destruction orders for infringing goods.
Criminal prosecutions are not generally available for infringement of registered designs.
It should be noted that the Singapore Patents Act contains provisions against groundless threats of legal action. Therefore, any proposed demand letter should be carefully drafted to make clear the legal basis upon which your potential infringement claim is premised. A statement which merely notifies the other party of the existence of a trade mark registration does not constitute a threat of proceedings.
[1] http://www.nbcnews.com/id/44020687/ns/business-world_business/t/remaining-countries-aaa-credit-ratings/
[2] http://www.bloomberg.com/news/articles/2011-08-10/singapore-miracle-dimming-as-income-gap-widens-squeeze-by-rich
[3] For more information on these international conventions see the WIPO website http://www.wipo.int/treaties/en
[4] These fall under different areas of protection.
[5] http://www.ipos.gov.sg/services/filingandregistration/formsandfees/patents.aspx
[6] http://www.ipos.gov.sg/Services/FilingandRegistration/GettingStartedwitheServices/eFiling.aspx
[7] http://www.wipo.int/classifications/locarno/en/
About South-East Asia IPR SME Helpdesk
The South-East Asia IPR SME Helpdesk supports small and medium sized enterprises (SMEs) from European Union (EU) member states to protect and enforce their Intellectual Property Rights (IPR) in or relating to South-East Asian countries, through the provision of free information and services. The Helpdesk provides jargon-free, first-line, confidential advice on intellectual property and related issues, along with training events, materials and online resources. Individual SMEs and SME intermediaries can submit their IPR queries via email (question@southeastasia-iprhelpdesk.eu) and gain access to a panel of experts, in order to receive free and confidential first-line advice within 3 working days.
The South-East Asia IPR SME Helpdesk is co-funded by the European Union.
To learn more about the South-East Asia IPR SME Helpdesk and any aspect of intellectual property rights in South-East Asia, please visit our online portal at http://www.ipr-hub.eu/.
Dezan Shira & Associates provide business intelligence, due diligence, legal, tax and advisory services throughout the ASEAN and Asia. We maintain offices in Singapore, as well as Hanoi & Ho Chi Minh City, and maintain Alliance offices in Bangkok, Jakarta, Kuala Lumpur and Manila as well as throughout China, South-East Asia, India and Russia. For assistance with ASEAN investments into any of the featured countries, please contact us at asean@dezshira.com or visit us at www.dezshira.com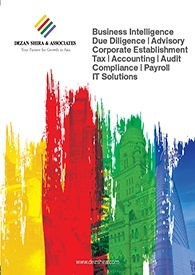 Dezan Shira & Associates Brochure
Dezan Shira & Associates is a pan-Asia, multi-disciplinary professional services firm, providing legal, tax and operational advisory to international corporate investors. Operational throughout China, ASEAN and India, our mission is to guide foreign companies through Asia's complex regulatory environment and assist them with all aspects of establishing, maintaining and growing their business operations in the region. This brochure provides an overview of the services and expertise Dezan Shira & Associates can provide.
---
An Introduction to Doing Business in ASEAN 2017
An Introduction to Doing Business in ASEAN 2017 introduces the fundamentals of investing in the 10-nation ASEAN bloc, concentrating on economics, trade, corporate establishment, and taxation. We also include the latest development news for each country, with the intent to provide an executive assessment of the varying component parts of ASEAN, assessing each member state and providing the most up-to-date economic and demographic data on each.
---
How to Set Up in the Philippines

In this issue of ASEAN Briefing magazine, we provide an introduction to the Philippines as well as analyze the various market entry options available for investors interested in expanding to the island nation. We also discuss the step-by-step process for setting up a business entity in the Philippines, highlighting the various statutory requirements for overseas investors. Finally, we explore the potential for Singapore to serve as a viable base to administer investors' Philippine operations.