The Philippines Launches Visas on Arrival Program for Chinese Nationals
The Philippines Bureau of Immigration (BI) has launched a Visa Upon Arrival (VUA) program for Chinese nationals. As part of the program, the BI will issue "landing visas" to Chinese travelers upon their arrival at the airport of their destination. The program will be implemented in the capital Manila's Ninoy Aquino International Airport (NAIA) as well as Clark International Airport, Mactan-Cebu International Airport and at Kalibo International Airport. The VUA scheme will also be extended to Chinese travelers arriving at the Manila, Puerto Princesa, Subic, Laoag, and Caticlan seaports.
 RELATED: Payroll and Human Resources Services from Dezan Shira & Associates
Eligibility criteria
The new VUA program is open to Chinese nationals who are members of tour groups organized by tour operators accredited to the Philippines Department of Tourism (DOT), businessmen endorsed by local and foreign chambers of commerce and other government agencies, athletes, and delegates to conventions and exhibitions. Applicants cannot appear on the BI's black list or be subject to an Interpol red notice. According to the new rules, interested Chinese nationals may, through their tour operator, apply for their landing visas at the BI for an initial authorized stay of 30 days with the provision for an extension up to a maximum period of six months.
How to apply
DOT-accredited travel agencies may collect information such as the name of the applicant, passport number, and itinerary, among other relevant information for online processing by the BI. Applicants have been advised by the BI to submit their applications at least 10 business days prior to their arrival in the Philippines. Upon approval, the BI will issue an order approving the VUA. The order may be presented to immigration officers upon arrival in the country following which a landing visa will be issued. Each visa will cost P1284 (US$25) and an additional P10 (US$0.2) as legal research fee.
Bid to boost tourism and investment
The move to grant visas upon arrival to Chinese nationals comes as part of the government's bid to boost tourism and investment in the Philippines. Some 7 million foreign tourists are expected to arrive in the Philippines in 2017. According to the DOT, tourist arrivals from China increased by 33.4 percent to 454,962 in the first half of 2017. Chinese tourist arrivals accounted for some 13.6 percent of the total foreign tourist arrivals in the country. The DOT is planning to extend the VUA scheme to Indian nationals as well. The department expects 100,000 Indian tourists to visit the Philippines in 2017.
About Us
ASEAN Briefing is published by Asia Briefing, a subsidiary of Dezan Shira & Associates. We produce material for foreign investors throughout Asia, including China, India, Indonesia, Russia, the Silk Road & Vietnam. For editorial matters please contact us here and for a complimentary subscription to our products, please click here.

Dezan Shira & Associates provide business intelligence, due diligence, legal, tax and advisory services throughout the ASEAN and Asia. We maintain offices in Singapore, as well as Hanoi & Ho Chi Minh City, and maintain Alliance offices in Bangkok, Jakarta, Kuala Lumpur and Manila as well as throughout China, South-East Asia, India and Russia. For assistance with ASEAN investments into any of the featured countries, please contact us at asean@dezshira.com or visit us at www.dezshira.com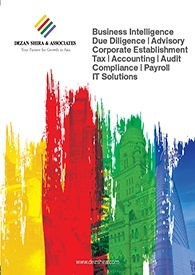 Dezan Shira & Associates Brochure
Dezan Shira & Associates is a pan-Asia, multi-disciplinary professional services firm, providing legal, tax and operational advisory to international corporate investors. Operational throughout China, ASEAN and India, our mission is to guide foreign companies through Asia's complex regulatory environment and assist them with all aspects of establishing, maintaining and growing their business operations in the region. This brochure provides an overview of the services and expertise Dezan Shira & Associates can provide.
An Introduction to Doing Business in ASEAN 2017
An Introduction to Doing Business in ASEAN 2017 introduces the fundamentals of investing in the 10-nation ASEAN bloc, concentrating on economics, trade, corporate establishment, and taxation. We also include the latest development news for each country, with the intent to provide an executive assessment of the varying component parts of ASEAN, assessing each member state and providing the most up-to-date economic and demographic data on each.
How to Set Up in the Philippines

In this issue of ASEAN Briefing magazine, we provide an introduction to the Philippines as well as analyze the various market entry options available for investors interested in expanding to the island nation. We also discuss the step-by-step process for setting up a business entity in the Philippines, highlighting the various statutory requirements for overseas investors. Finally, we explore the potential for Singapore to serve as a viable base to administer investors' Philippine operations.