The Philippines and Hong Kong – Trade and Economic Relations
Op/ed by Bob Shead
Hong Kong is the nearest major international city to Manila, and just one and half hour away by flight from the Philippine capital.  The related sea trade routes, across the South China Sea, are always busy and form part of the China Economic Silk Route.  Since the handover of Hong Kong to Mainland China in 1997, the territory has maintained its trade and economic separation from China, under the 50 year, One Country Two Systems, handover agreement.
 RELATED: Pre-Investment and Market Entry Advisory from Dezan Shira & Associates
Trading History between the Philippines and Hong Kong
The ethnic Chinese population in the Philippines, who originate mainly from Guangdong or Fujian provinces in Mainland China, still enjoy disproportionate economic and political power in the Philippines.   The general estimate is that they comprise only two percent of the nation's population, but maintain control over 50 percent of listed equities.  The Filipino-Chinese population has made great strides in recent decades in merging with and absorbing the Philippine culture; nevertheless, there is still, amongst many indigenous Filipinos, a latent sense that the Chinese are governed more by financial advantage than anything else.
However, there has historically been an enormous amount of trade, going back many centuries, between the Philippines and originally the South of China, before the creation of Hong Kong.  This has led to large immigration to the Philippine Islands, especially from Fujian and Guangdong provinces, mainly to escape the poverty and peasant status that many Chinese had to suffer, under the former Emperor autocracy of the Chinese states.  Equally, there has also been much immigration from the same parts of China since the Chinese Communist Party took over the reins of modern China.
Current trading relations between Philippines and Hong Kong are much to the benefit of the Philippines and there is currently a large trade balance to the advantage of the Philippines (see the figures below from the Philippines Statistics Authority – Feb 2017).  It is, of course, common knowledge, that the majority of trade between the Philippines and Hong Kong is purely a transit point, for trade to and from Mainland China.  However, it is a route that many businesses prefer, as Hong Kong still retains the advantage of being a duty free port, operating under recognised international standards.
As of the end of 2016, there were approximately 185,000 Filipinos residing in Hong Kong, most of them working as domestic helpers in the city.  According to the Hong Kong Census and Statistics Department, 33 Philippine companies had set up their local offices in Hong Kong as of June 2016.
Tourism between the Philippines and Hong Kong has much increased, since the disastrous attack on the Hong Kong tourist bus travelling through Manila in 2010.  According to the Hong Kong Tourism Board, the number of visitors coming from the Philippines amounted to 701,296 in the first 11 months of 2016, an increase of 12.5 percent year on year.  The number of Hong Kong tourists visiting the Philippines was 115,000 during 2016.
The Philippines – Hong Kong Trade Statistics
The Philippines was the 13th largest trading market for Hong Kong, in both the first 11 months of 2016 and 2015. Hong Kong's total exports to the Philippines in 2016, dropped 2.5 percent to US$3 billion, following an increase of 7.9 percent in 2015.
In the first 11 months of 2016, major export items to the Philippines from Hong Kong included telecom equipment and spare parts at 21.2 percent;  office machines and computer parts & accessories at 16.8 percent;  office machines at 8 percent;  electronic equipment for electrical circuits at 7.4 percent;   and semi-conductors, electronic valves and tubes at 6.8 percent.
Over the same period in 2016, Philippine exports to Hong Kong increased by 3.9 percent to US$6.9 billion.  Major import items were semi-conductors; electronic valves and tubes at 67.9 percent; computers at 6.8 percent; woodcraft work and furniture at 6.2 percent; telecom equipment and parts at 5.5 percent.
The current annual trade balance between the Philippines and Hong Kong is approximately US$4 billion in favor of the Philippines.
The two graphs below, issued by the Philippine Statistics Authority (PSA), give the February 2017 figures for the top 10 trading countries (including Hong Kong, China).  Hong Kong ranked third with US$701.46 million or 14.7 percent share of the total exports.  It grew by 66.6 percent from US$421.06 million in the same month a year ago.
Conclusion
Whilst there is much confusion, debate and probably inaccurate data, mainly caused by the fact that most of the trade between the Philippines and Hong Kong is a transit point between the Philippines and Mainland China, there is much that is of benefit to the Philippines trade and economic scene.  It is obvious that this trade is currently to the advantage of the Philippines, and also encourages an increase in Philippine businesses setting up shop in Hong Kong.  It also acts as an incentive to promote tourism in both directions.  The Philippines is a much appreciated destination for its tropical environment, weather and maritime life.  Hong Kong is much appreciated in the Philippines as a close destination that is a recognized internationally much like Singapore, and as a high end tourist destination.  With the Philippines economy increasing, and Hong Kong remaining one of the world's leading financial hubs, this will only serve to increase trade relations between the Philippines and Hong Kong.
About Us

Bob Shead is ASEAN Briefing's Philippines Correspondent and is based in Manila. He has 25 years experience as a diplomat in Asia.

 

Dezan Shira & Associates provide business intelligence, due diligence, legal, tax and advisory services throughout the ASEAN and Asia. We maintain offices in Singapore, as well as Hanoi & Ho Chi Minh City, and maintain Alliance offices in Bangkok, Jakarta, Kuala Lumpur and Manila as well as throughout China, South-East Asia, India and Russia. For assistance with ASEAN investments into any of the featured countries, please contact us at asean@dezshira.com or visit us at www.dezshira.com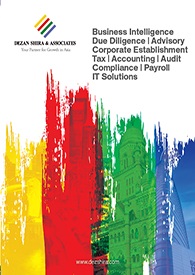 Dezan Shira & Associates Brochure
Dezan Shira & Associates is a pan-Asia, multi-disciplinary professional services firm, providing legal, tax and operational advisory to international corporate investors. Operational throughout China, ASEAN and India, our mission is to guide foreign companies through Asia's complex regulatory environment and assist them with all aspects of establishing, maintaining and growing their business operations in the region. This brochure provides an overview of the services and expertise Dezan Shira & Associates can provide.
An Introduction to Doing Business in ASEAN 2017
An Introduction to Doing Business in ASEAN 2017 introduces the fundamentals of investing in the 10-nation ASEAN bloc, concentrating on economics, trade, corporate establishment, and taxation. We also include the latest development news for each country, with the intent to provide an executive assessment of the varying component parts of ASEAN, assessing each member state and providing the most up-to-date economic and demographic data on each.
Human Resources in ASEAN
In this issue of ASEAN Briefing, we discuss the prevailing structure of ASEAN's labor markets and outline key considerations regarding wages and compliance at all levels of the value chain. We highlight comparative sentiment on labor markets within the region, showcase differences in cost and compliance between markets, and provide insight on the state of statutory social insurance obligations throughout the bloc.