The Philippines' Economic and Political Relations With China
Op-ed by Bob Shead
The focus of this article is a very complicated but important regional issue in ASEAN – the current state of the economic, trade and political relations between the Philippines and the Peoples Republic of China.  The election of Philippine President Rodrigo Duterte in 2016 has in fact changed the strategy and effects of this relationship.  Last year, this relationship was described by the Huffington Post, as the most toxic in Asia, when Duterte's predecessor, President Aquino was in charge.   However, since President Duterte took office last year, he has extended a hand of economic and political cooperation to China, and his official visit to Beijing last October, was an economically productive visit as it was formative in securing investment and credit line pledges that amounted to approximately US$ 24 billion in business and trade deals for the Philippines. 
 RELATED: Pre-Investment and Market Entry Advisory from Dezan Shira & Associates
However, what has attracted much international economic interest and criticism has been Duterte's position over the South China Sea/West Philippine Sea maritime disputes, where he has recently stated that the Philippines cannot stop China from building military and government facilities on the disputed shoals, although the Hague-based International Arbitration Tribunal ruled in 2015 that the internationally agreed Philippine Maritime Territory must be observed by China.  China opposed this decision and has gone ahead in developing these shoals into permanent military and government occupied bases. 
These actions meant that, under the previous Aquino Government, the Philippines has postponed formal membership in the China-led Asian Infrastructure Investment Bank (AIIB), and has questioned the agenda behind and the overall transparency of its governing structure.  Clearly, the South China disputes are defining the overall texture of Philippine-China relations.  Additionally, it is estimated that the undiscovered natural gas and oil deposits under the Philippine Maritime Territory may be amongst some of the largest unexplored resources globally.  China would obviously like to have control of these resources.  However, as shown in the figures below, trade and economic cooperation between the two countries has dramatically increased, despite the political differences, and this is expected to continue.
Provided below is a quick overview of the relationship between the Philippines and China (these latest available figures are up to date as of 2015).
ECONOMY AND TRADE
US$ 1.272 billion in development assistance to the Philippines from China from 2002 until 2013 (not including the results of the recent visit to Beijing – as referred to below).
US$ 17.646 billion worth of bilateral trade between China and the Philippines in 2015.
US$ 6.175 billion worth of Philippine. exports to China in 2015.
US$ 11.471 billion in Philippine imports from China in 2015.
US$ 1.455 billion in Chinese investments in the Philippines in 2015.
TOURISM
An estimated 680,000 Chinese visitors to the Philippines in 2016.
An estimated 1.2 million Filipino visitors to China in 2016.
Tourism from China to Philippines will increase and is a good source of revenue for the Philippines. The figures for 2017 are expected to increase rapidly, and the casino industry is expected to be one of the major beneficiaries.
BILATERAL AGREEMENTS – Philippines and China
1978 Scientific and Technological Cooperation Agreement
1979 Cultural Cooperation Agreement, Civil Aviation and Transportation Agreement
2001 Memorandum of Understanding (MOU) on Sports Cooperation
2001 Cooperation in Information Industry
2001 Cooperation in the Crackdown on Transnational Crimes
2001 Treaty on Extradition
2001 Pact on Cooperation Against Illicit Traffic and Abuse of Narcotic Drugs
2002 MOU on Tourism Cooperation
2005 MOU on Maritime Cooperation
2005 Pact on Cooperation in Youth Affairs
2007 MOU on Cooperation in Sanitary and Phytosanitary Cooperation, Education Cooperation
2007 Pact on Protection of Cultural Heritage
2008 Pact on Sanitary Cooperation
Philippine-China Trade Figures including comparisons with Japan and USA
The Philippines posted a US$ 2.31 billion trade deficit in January 2017, compared to a US$ 2.64 billion gap a year earlier, as exports rose more than imports. In December 2016, the Philippines total trade deficit was US$ 2.16 billion.
Year-on-year sales increased by 22.5% to US$ 5.13 billion in January 2017, following an upward revised 6.3% rise in December 2016, which marked the fastest rise in three years.  Outbound shipments rose by 270.1% for articles of apparel and clothing accessories, by 229.6% for coconut oil, by 104.7% for chemicals, by 66.3% for metal components, by 64.8% for electronic equipment and parts, by 58.8% for other manufacturing, by 27.9% for transport machinery and equipment, and by 10.4% for electronic products.  Sales of electronic products, the top export earner for the Philippines increased by 10.4%.  In contrast, exports decreased by 24.7% for wood products (including furniture) and by 5% for ignition wiring sets used in all forms of transport vehicles ( including aviation and maritime).
Exports to Mainland China increased by 23.6%, while exports to Hong Kong increased by 20.7%, USA by 21.2%, Singapore by 16.8%, other ASEAN countries 19.3%, and EU countries by 82.5%.  In contrast, sales to Japan, the previous top export destination for the Philippines, decreased by 6.6%.
Imports rose by 9.1% year-on-year to US$ 7.44 billion in January 2017; this was lower than the previously projected increase of 13.8% in December, which resulted in a decrease since October 2016.  However purchases increased by 79.7% for transport equipment and iron and steel; by 42.7% for mineral fuels, lubricants and related materials; by 30.6% for cereals and cereal preparations; by 28.6% for miscellaneous manufactured articles; by 24% for telecommunication equipment and electrical machinery; by 23.3% for plastics in primary and non-primary forms; by 13.4% for other food and live animals; and by 11.1% for industrial machinery and equipment.  In contrast, imports shrank for electronic products by 16.2% and for transport equipment by 9.5%.
Purchases from China, the country's biggest source of imports, went up by 26.4%, followed by Japan 10.8%, South Korea 19.7%, and ASEAN member countries 16.2%. Purchases from EU countries fell by 27.2% and imports from the US dropped by 6.9%.
Japan was the country's top trading partner in 2015, accounting for a total trade worth US$ 18.669 billion or 14.4% of the Philippines's total trade.  Exports to Japan totaled US$ 12.301 billion, while imports were valued at US$ 6.369 billion, posting a trade surplus of US$ 5.932 billion.  Electronic Products took the largest share of 30.2% of the total exports to Japan valued at US$ 3.721 billion, followed by Wood products (including furniture) at US$ 2.853 billion or 23.2%.  In comparison, majority of the imported products from Japan were Electronic Products at US$ 2.193 billion or 34.4% and Transport Equipment with US$ 962.86 million or 15.1%.
China was the Philippines' second largest trading partner in 2015 with total trade worth US$ 17.646 billion or 13.6% of the total Philippines-China trade.  Exports from China totaled US$ 6.175 billion, while payment for imports was valued at US$ 11.471 billion; this resulted in a US$ 5.296 billion trade deficit with China.  From an export viewpoint, the biggest sales to China were Electronic Products valued at US$ 3.388 billion or 54.9% of the country's exports to China.  Other Mineral Products followed with a total value of US$ 683.41 million or 11.1%.  Imported goods purchased from China were made up of Electronic Products valued at US$ 2.418 billion or 21.1% of the country's total imports, with Iron and Steel following at US$ 1.823 billion or 15.9%.
The USA was placed third, and accounted US$ 16.491 billion or 12.7% in total trade with the Philippines in 2015.  Exports to the USA were priced at US$ 9.023 billion while imports totaled US$ 7.468 billion and this reflected a trade surplus of US$ 1.554 billion.  The majority of the exports were Electronic Products valued at US$ 3.557 billion or 39.4% of the total exports to USA and Clothing Articles priced at US$ 1.014 billion or an 11.2% share.  Major inward shipments from USA were Electronic Products valued at US$ 3.322 billion or 44.5% of the total.  Animal Feed ranked second and was priced at US$ 716.17 million or 9.6% of the total imports from the USA.
Benefits and Trade Details following Duterte's visit to China in October 2016
There were massive trade benefits for the Philippines, during the visit last year by President Duterte, as he wrapped up the State Visit to China, securing investment and credit line pledges amounting to US$ 24 billion, or nearly double the initial amount reported.
Trade Secretary Ramon Lopez said, at the time, that the total amount included US$ 15 billion worth of investment projects and US$ 9 billion in credit facilities.  Earlier estimates had placed the total trade package at US$ 13.5 billion.
There was apparently 17 extra trade deals, with a combined value of US$ 11.24 billion that were signed following the meeting between the two leaders, at an event organized by the Philippine Chamber of Commerce and Industries (PCCI) and the Federation of Filipino Chinese Chambers of Commerce and Industry (FFCCCI).  Amongst these extra deals were the following:
The Philippine mining firm Global Ferronickel signed a US$ 500-US$ 700 million deal with Baiyin International Investment Ltd to construct a steel plant, while Greenenergy Development Corp. signed a MOU with PowerChina Guizhou Engineering Corp to develop a 300Mw hydropower plant project valued at approximately US$ 1 billion.
Another Philippine company MVP Global Infrastructure Group Ltd with a focus on joint investments with major Mainland Chinese companies who are already operating in Malaysia, Vietnam and the Philippines, also signed large (unspecified) investment deals.  The MVP Group also signed an MOU to establish a partnership with China Railway Engineering Corp to build infrastructure investments projects valued at US$ 2.5 billion.
There were projects with the Suli Group to invest in cabling manufacturing facilities in the Philippines valued at US$ 3 billion, plus a US$ 780 million contract for the Mega Harbour Port signed with China Harbour Engineering Company to complete a 214 hectare coastline project.
RELATED: The Philippines' Relationship with ASEAN
Conclusion
It is obvious that the Philippines is rapidly improving its trading and economic position with the ASEAN region, however with this, it should be noted that there remain many difficult and large social and related issues, that need to be tackled.  The Philippine-China relationship remains precarious, and mainly due to the maritime disputes, as yet unresolved, and will of course reflect of the Philippines economy and trade.  The current President and his Government do have a good and reputable group of economic advisers behind them and without a doubt the Philippines economy is rising from a previously poor situation.  Its trade relations with China remain of great importance, and despite all the issues mentioned above, I suspect will continue to improve, hopefully to the benefit of both countries.
About Us

Bob Shead is ASEAN Briefing's Philippines Correspondent and is based in Manila. He has 25 years experience as a diplomat in Asia.

 

Dezan Shira & Associates provide business intelligence, due diligence, legal, tax and advisory services throughout the ASEAN and Asia. We maintain offices in Singapore, as well as Hanoi & Ho Chi Minh City, and maintain Alliance offices in Bangkok, Jakarta, Kuala Lumpur and Manila as well as throughout China, South-East Asia, India and Russia. For assistance with ASEAN investments into any of the featured countries, please contact us at asean@dezshira.com or visit us at www.dezshira.com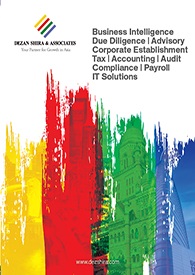 Dezan Shira & Associates Brochure
Dezan Shira & Associates is a pan-Asia, multi-disciplinary professional services firm, providing legal, tax and operational advisory to international corporate investors. Operational throughout China, ASEAN and India, our mission is to guide foreign companies through Asia's complex regulatory environment and assist them with all aspects of establishing, maintaining and growing their business operations in the region. This brochure provides an overview of the services and expertise Dezan Shira & Associates can provide.
An Introduction to Doing Business in ASEAN 2017
An Introduction to Doing Business in ASEAN 2017 introduces the fundamentals of investing in the 10-nation ASEAN bloc, concentrating on economics, trade, corporate establishment, and taxation. We also include the latest development news for each country, with the intent to provide an executive assessment of the varying component parts of ASEAN, assessing each member state and providing the most up-to-date economic and demographic data on each.
Human Resources in ASEAN
In this issue of ASEAN Briefing, we discuss the prevailing structure of ASEAN's labor markets and outline key considerations regarding wages and compliance at all levels of the value chain. We highlight comparative sentiment on labor markets within the region, showcase differences in cost and compliance between markets, and provide insight on the state of statutory social insurance obligations throughout the bloc.