The Guide to Employment Permits for Foreign Workers in Laos
By Dezan Shira & Associates
Editor: Vasundhara Rastogi
Laos, officially Lao People's Democratic Republic (Lao PDR), issues several types of work visas to foreigners planning to work in the country, based on the type of employment and projects assumed by them. Some of these are given below:
Expert Visa (E-B2) – for foreign workers employed in international organizations or non-government organizations;
Investor Visa (NI-B2) – for foreign nationals investing in an enterprise registered in Laos; and
Labor Visa (LA-B2) – for foreign nationals working in Laos on a fixed employment contract.
In this article, we briefly discuss the two business visas types – NI-B2 and LA-B2 – , and the rules and procedures for expatriates planning to work in Laos.
 RELATED: Payroll and Human Resources Services from Dezan Shira & Associates
Investor Visa or NI-B2
The Investor Visa is issued to foreign nationals who have invested in an enterprise registered in Laos, and possess an investment license or an enterprise registration certificate as a document of proof.
The visa can be applied for by foreign investors, stockholders, directors, deputy directors and technical officers at Laos' Ministry of Planning and Investment (MPI) through its One-Stop Service (OSS), a single-window system.
The application must include the following documents:
Proposal form of the company;
Copy of investment license, and concession registration certificate;
Copy of enterprise registration certificate along with tax registration certificate; and
Three copies of foreign applicant's passport.
Multiple entry Investor Visa

To secure a multiple entry NI-B2 Visa with a three-month, six-month, or one-year validity – investors must first obtain an Investor Visa (NI-B2) and a Stay Permit (SP) from the relevant departments: Foreigner Management Department of Ministry of Public Security for investments approved at federal level; and Foreigner Control Police Section of Provincial Police Headquarters for investments approved at provincial level.
Applicant must submit a copy of the NI-B2 Visa along with investment related documents and a passport copy to secure a multiple entry visa and a SP.
Labor Visa or LA-B2
The LA-B2 is the most common type of visa issued to foreigners living and working in Laos. It is a multiple entry visa and is available for a period of three-month, six-month, or one-year duration.
Foreign applicants must ensure that they register for the visa before entering the country from a Lao consular post located in their country of residence or home country; the visa cannot be applied for while residing in Laos.
To be eligible for the LA-B2 Visa, foreign applicants must first secure employment legally and obtain a sponsorship letter from a locally licensed and incorporated entity in Laos. The sponsoring entity is required to seek approval from the Lao Ministry of Foreign Affairs (MFA) in the capital Vientiane and present a financial guarantee for the prospective foreign employee.
Once the approval is made, the Lao consular post issues the LA-B2 visa allowing the applicant to enter the country.
The visa can be collected at either a Lao consular post located in the foreign applicant's country or at one of the Laos' visa-on-arrival units.
Work Permit and Stay Permit
A work permit is issued by the Ministry of Labor and Social Welfare, and an SP by the Immigration Department, Ministry of Public Security.
The application for the Work Permit and SP must be registered by the employer, sponsoring the foreign applicant, within one month from the day of receiving authorization from the Lao MFA.
Documents required for the registration and issuance of Work Permit for foreign workers are as follows:
Approval for importing foreign workers;
Copy of the applicant's passport and visa (visa LA-B2);
Passport photographs;
Copy of the entity's registration certificate; and
The proposal form of the company.
Employment law related to foreign employees
In Lao PDR, all matters related to foreign employees working in the private sector or for international organizations, embassies, and non-governmental organizations are regulated by the Labor Law of 2013.
As per the law, a foreign worker must meet the following conditions to be employed in Lao PDR:
Must be over the age of twenty years;
Must possess skills and a professional level consistent with the required position;
Have a clean personal history;
Be in good health; and
Other conditions as deemed necessary.
Further, employers before hiring any foreign worker must seek approval from the Ministry of Labor and Social Welfare. The ratio of foreigners that can be employed in a Laos-based entity is 15 percent of the total number of Lao workers – for those undertaking physical labor, and 25 percent of the total number of Lao workers – for professionals and skilled labor.
An employment contract for foreign employees is valid for an initial period of 12 months and can be extended for another 12 months up to a maximum of five years. Employers can, however, submit a request to the labor administration authority, for an extension beyond five years. The extension may be granted in exceptional cases based on the necessity of work, business operations, expansion of production and the use of new technology.
About Us
ASEAN Briefing is published by Asia Briefing, a subsidiary of Dezan Shira & Associates. We produce material for foreign investors throughout Asia, including China, India, Indonesia, Russia, the Silk Road & Vietnam. For editorial matters please contact us here and for a complimentary subscription to our products, please click here.

Dezan Shira & Associates provide business intelligence, due diligence, legal, tax and advisory services throughout the ASEAN and Asia. We maintain offices in Singapore, as well as Hanoi & Ho Chi Minh City, and maintain Alliance offices in Bangkok, Jakarta, Kuala Lumpur and Manila as well as throughout China, South-East Asia, India and Russia. For assistance with ASEAN investments into any of the featured countries, please contact us at asean@dezshira.com or visit us at www.dezshira.com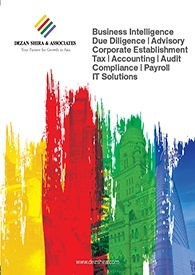 Dezan Shira & Associates Brochure
Dezan Shira & Associates is a pan-Asia, multi-disciplinary professional services firm, providing legal, tax and operational advisory to international corporate investors. Operational throughout China, ASEAN and India, our mission is to guide foreign companies through Asia's complex regulatory environment and assist them with all aspects of establishing, maintaining and growing their business operations in the region. This brochure provides an overview of the services and expertise Dezan Shira & Associates can provide.
---
An Introduction to Doing Business in ASEAN 2017
An Introduction to Doing Business in ASEAN 2017 introduces the fundamentals of investing in the 10-nation ASEAN bloc, concentrating on economics, trade, corporate establishment, and taxation. We also include the latest development news for each country, with the intent to provide an executive assessment of the varying component parts of ASEAN, assessing each member state and providing the most up-to-date economic and demographic data on each.
---
How to Set Up in the Philippines

In this issue of ASEAN Briefing magazine, we provide an introduction to the Philippines as well as analyze the various market entry options available for investors interested in expanding to the island nation. We also discuss the step-by-step process for setting up a business entity in the Philippines, highlighting the various statutory requirements for overseas investors. Finally, we explore the potential for Singapore to serve as a viable base to administer investors' Philippine operations.