The Guide to Employment Permits for Foreign Workers in Cambodia
By Dezan Shira & Associates
Editor: Vasundhara Rastogi
Foreign nationals planning to work in Cambodia must obtain a valid E-class visa, previously known as 'business' or 'ordinary' visa, along with a work permit and employment card issued by the Ministry of Labor and Vocational Training (MLVT).
Besides, foreign applicants must satisfy the following conditions:
have a job offer from an employer who is compliant with relevant regulations regarding the employment of foreign nationals in Cambodia;
have entered Cambodia legally;
possess an original passport with at least six months validity;
have the right to reside in Cambodia;
have the physical qualifications for the relevant job; and
have no communicable diseases.
In this article, we explain what foreign nationals entering Cambodia need to know as regards employment related visas and work permits in the country.
 RELATED: Payroll and Human Resources Services from Dezan Shira & Associates
Obtaining an E-class visa
Foreign nationals visiting Cambodia for an extended period of time must obtain an E-class visa that is initially valid for a period of 30 days. The visa can be extended for a period of one month, three months, six months, or maximum a year at a time, by filing an application at the immigration department of the Ministry of Interior (MOI).
The six and 12 months visas allow applicants multiple entries into Cambodia, while the one month and three-month visas permit single entry.
To extend the E-class visa, foreigners need the following:
A passport with at least six months validity;
A blank page in the passport;
One passport-sized photo; and
A renewal fee in US dollars.
Individuals holding a passport from Brunei, Indonesia, Laos, Malaysia, Myanmar, Philippines, Singapore, Thailand, or Vietnam are exempted from obtaining E-class visa for their stay up to 30 days.
In September 2016, Cambodia introduced different categories of E-class visa extensions, namely EB (business), EP (proposal), EG (general), ER (retirement), ES (student), and ET (technician).
EB visa
An EB visa is the most common type of E-class visa issued to foreign nationals planning to work in Cambodia. It covers foreigners who are working in the country or want to start a business; freelancers; foreign employees' non-working partner and dependent children; or any other foreigner who wants to stay in Cambodia for more than a month.
Though a prerequisite for obtaining a work permit, an EB visa alone does not guarantee foreign nationals the right to work in the country.
To be legally employed in any establishment or enterprise in the country, foreigners must also secure a foreign work permit and foreign employment card through their employer.
Obtaining a work permit
A work permit is an official approval by the labor authorities that allows foreign nationals to legally work in Cambodia.
As per the country's labor and immigration law, every foreign business owner or employee working in Cambodia and earning a regular income, must secure a valid work permit through his employer. Volunteers who do not earn a salary, foreign government employees, diplomats, NGO workers, and domestic servants employed in the country are exempted from obtaining the permit.
A work permit is issued for one year, and regardless of when it was issued during the year, it is valid up to December 31 of the year of issuance. The application for its renewal must be made at the MLVT between January 1 and March 30, each year.  A late renewal or new work permit applications are subject to a fee of US$125.
Employment card
An employment card is a separate booklet, used for recording the employment history of a foreign worker in Cambodia. Just like a work permit, an employment card is valid for a year and requires annual renewal before the end of March each year.
Application for work permit and employment card
The application for a work permit and employment card is made by the employing company, on behalf of its foreign employees, to the MOI. However, companies – foreign owned or domestic – are restricted in the number of foreigners they can employ under the quota system.
According to the labor law, companies employing foreigners are required to apply for quota from the MLVT. Under the quota system, the number of foreigners employed in a company is subject to a maximum of 10 percent of the company's total workforce. This quota may be increased, at the discretion of the MLVT, if the company requires employers with a specific skill set that is currently unavailable in Cambodia.
Documents required at the employer/company level:
Certificate of incorporation with company stamp;
Registered business address;
Tax patent with company stamp;
Foreign employee quota approval;
An approval from the Ministry of Commerce; and
An article of incorporation of the company.
Documents required at the employee level:
Three sets of application form as issued by the MOI;
Copy of passport with valid visa;
Three photographs (4×6);
Health certificate; and
Written work contract from the employer.
EP visa
An EP visa is issued to foreign nationals looking for a job, or considering starting a business in Cambodia, after the expiry of their initial 30 days stay under the E-class visa.
The EP is extendable up to three months. Foreigners unsuccessful in gaining employment within these three months are not permitted to continue their stay in the country.  
ES visa
The ES visa is issued to students attending school or university in Cambodia. It can be extended for an indefinite period.
Recommendation
Cambodia is among the easiest countries in terms of getting a work visa. However, due to a rise in the number of illegal migrants and workers in Cambodia, the government has increased its strictness with regards to the enforcement of work permit requirements relating to foreign employees.
Failure to comply with the foreign employee work permit requirements can result in monetary fines – US$100 for each year of noncompliance – or in some cases, imprisonment of up to three months and potential deportation of the foreign employee not duly registered. 
To avoid any unfavorable situation, it is advisable for foreign applicants to seek legal assistance over the issuance of employment visa, work permit, and often overlooked, yet important – the employment card in Cambodia.
About Us
ASEAN Briefing is published by Asia Briefing, a subsidiary of Dezan Shira & Associates. We produce material for foreign investors throughout Asia, including China, India, Indonesia, Russia, the Silk Road & Vietnam. For editorial matters please contact us here and for a complimentary subscription to our products, please click here.

Dezan Shira & Associates provide business intelligence, due diligence, legal, tax and advisory services throughout the ASEAN and Asia. We maintain offices in Singapore, as well as Hanoi & Ho Chi Minh City, and maintain Alliance offices in Bangkok, Jakarta, Kuala Lumpur and Manila as well as throughout China, South-East Asia, India and Russia. For assistance with ASEAN investments into any of the featured countries, please contact us at asean@dezshira.com or visit us at www.dezshira.com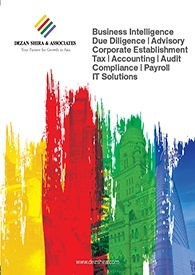 Dezan Shira & Associates Brochure
Dezan Shira & Associates is a pan-Asia, multi-disciplinary professional services firm, providing legal, tax and operational advisory to international corporate investors. Operational throughout China, ASEAN and India, our mission is to guide foreign companies through Asia's complex regulatory environment and assist them with all aspects of establishing, maintaining and growing their business operations in the region. This brochure provides an overview of the services and expertise Dezan Shira & Associates can provide.
An Introduction to Doing Business in ASEAN 2017
An Introduction to Doing Business in ASEAN 2017 introduces the fundamentals of investing in the 10-nation ASEAN bloc, concentrating on economics, trade, corporate establishment, and taxation. We also include the latest development news for each country, with the intent to provide an executive assessment of the varying component parts of ASEAN, assessing each member state and providing the most up-to-date economic and demographic data on each.
How to Set Up in the Philippines

In this issue of ASEAN Briefing magazine, we provide an introduction to the Philippines as well as analyze the various market entry options available for investors interested in expanding to the island nation. We also discuss the step-by-step process for setting up a business entity in the Philippines, highlighting the various statutory requirements for overseas investors. Finally, we explore the potential for Singapore to serve as a viable base to administer investors' Philippine operations.