Cambodia's FDI Outlook for 2017: Understanding the Challenges and Opportunities Ahead
By: Dezan Shira & Associates 
Editor: Harry Handley
Cambodia has achieved GDP growth averaging seven percent per year over the past decade. Despite this growth, it remains one of the poorest nations in ASEAN. However, the Cambodian government has been working closely with a number of bilateral and multilateral donors, including the Asian Development Bank (ADB) and the IMF, to improve conditions in the country. One key element of this is the business environment.
As ASEAN's third smallest economy, Cambodia is often far from the first economy that springs to mind when thinking about foreign investment into Asia. Challenging conditions, including a weak rule of law and underdeveloped infrastructure, contribute to a global ranking of 131st in terms of ease of doing business in the World Bank's Doing Business Guide.  Despite this poor ranking, 69 percent of respondents in the American Chamber of Commerce's ASEAN Outlook Survey 2017 believe that the Cambodian business environment is improving.
In order to thrive in this challenging environment, the current conditions, as well as future opportunities and threats in the market, must be understood.
 RELATED: Pre-Investment and Market Entry Advisory from Dezan Shira & Associates
Recent Statistics
The most recent trade and FDI statistics available for Cambodia are from 2015. In that year, total trade between Cambodia and the rest of the world equaled US$29 billion, around 161 percent of the country's GDP. Of this total, US$18 billion was imports; Thailand (29 percent), China (22 percent), Vietnam (16 percent), Hong Kong (six percent) and Singapore (six percent).
Exports from Cambodia reached US$11 billion in 2015. Cambodia benefits from the EU's 'Everything But Arms Scheme' which gives 'Least Developed Countries' duty free access to the EU market for all export goods; explaining why 35 percent of exports were sold to EU countries, making it the top destination for Cambodian goods. The top five is rounded off by the US (23 percent), Japan (seven percent), Canada (seven percent) and China (five percent).
In terms of FDI, total inflows into Cambodia reached US$1.70 billion in 2015. This represents 1.4 percent of the total inflows into the 10-nation ASEAN bloc during the year. 75 percent of the FDI came from outside of ASEAN. The main source of investment was China with a contribution of US$0.86 billion, almost 61 percent of the total. The next largest investor was the UK with US$0.13 billion (three percent); followed by Singapore, Vietnam, and Malaysia which all accounted for around two percent each.
Investment Environment
The Cambodian stance on foreign investment is one of the most open in developing Asia – on paper. Full foreign ownership is allowed for any business in any industry, with foreign businesses receiving the same treatment as their local counterparts. However, Country Watch score Cambodia 4.5 out of 10 on their Foreign Investment Index, which measures a country's attractiveness in terms of business and investment climate, economic stability and economic risk. The results conclude that Cambodia's lack of infrastructural development and regulatory weakness undermine the government's attempts to attract foreign investment.
In a move to strengthen regulations, new tax reforms came into force on January 1 2017. It has long been the case that foreign firms have abided by tax rules, whilst large percentages of their local competitors have flown under the radar and avoided their tax obligations. The new measures aim to incentivize the formalization of SMEs by offering them lower taxes and also tax exemptions for firms that maintain quality accounting standards. It is hoped that this reform will level the playing field for foreign firms competing in Cambodia. However, the past would suggest that reforms in Cambodia are often poorly enforced; only time will tell if this reform will also fall by the wayside.  
 RELATED: Electrifying Laos: Opportunities for FDI in 2017
Key Industries
The Council for the Development of Cambodia (CDC) have highlighted a number of priority industries in which they wish to attract investment. The CDC offers incentives to investors in these industries, including corporate tax holidays of up to eight years, duty-free import of capital goods and no restrictions on capital repatriation.
Transportation, telecommunication, energy and human resource businesses are being promoted in order to support the overall development of Cambodia. Most of these industries are still at an early stage of advancement, meaning there is great potential for entrants to grow and shape the market with their offering. These industries are likely to grow at a rapid rate as Cambodia itself progresses socially and economically.
Further, firms in the tourism industry are being encouraged to invest in Cambodia. Over five million foreign tourists visited Cambodia in 2016, a five percent increase on the previous year. The consistently growing number of tourists leads to growing demand for hospitality, foodservice and other recreational activities. Finally, export-oriented processing is being highlighted by the CDC for foreign firms to take advantage of Cambodia's existing competitive strengths.
Cambodia's growing garments industry has attracted investment from some of the world's largest fashion names in recent years, including Adidas, Armani, Gap and Marks & Spencer's. Clothing and textiles combined employ over 500,000 people in Cambodia, with the former generating ten percent of GDP and over 80 percent of total exports. However, impressive economic growth levels have led to a rapid increase in wages, undermining the competitiveness of the industry compared to its regional peers. Euromonitor research also suggests that the reliance on imported fabric and yarn leaves the Cambodian market vulnerable to price volatility. In an attempt to retain competitiveness, the government has passed a series of labor laws hoping to create a stronger regulatory environment and, in turn, remain appealing to overseas investors.
 RELATED: Thailand in 2017: a Changing Investment Landscape
Going forward
A recent IMF report suggests that the rapid developments of the Chinese economy and its shift away from labor-intensive industries presents a significant opportunity for Cambodia. Currently, value-added trade data suggests that Cambodia participates mainly in the low value-added processing and assembly stages of the value chain. In order to take full advantage of the void left by China, Cambodia must attempt to move up the value-chain, diversify from garments and attract FDI to support this transition. The IMF research presents the three following improvements that must be made in order for this to happen:
Upgrading infrastructure to reduce logistics costs – reliable, accessible electricity remains the priority
Improving human capital to increase productivity and capture higher value added – educational reform required, from elementary all the way to industry-led training programs
Streamlining red tape in doing business – Increasing transparency in the business environment
The ADB has planned US$855 million of investment in Cambodia between 2017 and 2019 with similar aims to those outlined by the IMF. US$155 million has been earmarked for physical infrastructure improvements, a further US$120 million for educational investments, as well as US$40 million to improve the efficiency of financial services. Cambodia's openness to foreign investment also means these are potential areas for private overseas investment.
In the short term the Cambodian business environment is likely to remain challenging. Corruption is still rife; 81 percent of respondents to the American Chamber of Commerce ASEAN Business Environment Survey identified that pressure to bribe officials to gain essential licenses and permits is a hindrance to their operations. Political change, or pressure to change, is unlikely as lawmakers recently passed an amendment to the 1998 Law on Political Parties giving the government sweeping powers to suspend and dissolve opposition parties over a range of vaguely worded offenses.
Overall, Cambodia is still a fair way behind the leading ASEAN economies. Although, economic growth is projected to remain around 7 percent for the coming year, suggesting that the economy is heading in the right direction. Longer term prospects also remain positive with the World Bank predicting annual growth of 6.5 percent until 2021. However, key institutions, such as education and the judiciary system, need to be improved in order for Cambodia to develop further. Although financial support from multilateral institutions will be a key aid to this process, there are also opportunities for foreign investment for those willing to rise to the challenge of the Cambodian business environment.

About Us
Asia Briefing Ltd. is a subsidiary of Dezan Shira & Associates. Dezan Shira is a specialist foreign direct investment practice, providing corporate establishment, business advisory, tax advisory and compliance, accounting, payroll, due diligence and financial review services to multinationals investing in China, Hong Kong, India, Vietnam, Singapore and the rest of ASEAN. For further information, please email asean@dezshira.com or visit www.dezshira.com.
Stay up to date with the latest business and investment trends in Asia by subscribing to our complimentary update service featuring news, commentary and regulatory insight.
 ‍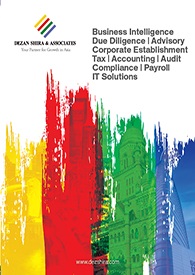 Dezan Shira & Associates Brochure
Dezan Shira & Associates is a pan-Asia, multi-disciplinary professional services firm, providing legal, tax and operational advisory to international corporate investors. Operational throughout China, ASEAN and India, our mission is to guide foreign companies through Asia's complex regulatory environment and assist them with all aspects of establishing, maintaining and growing their business operations in the region. This brochure provides an overview of the services and expertise Dezan Shira & Associates can provide.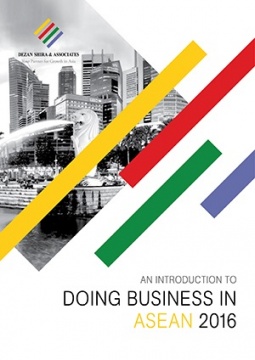 An Introduction to Doing Business in ASEAN 2016
An Introduction to Doing Business in ASEAN 2016 introduces the fundamentals of investing in the 10-nation ASEAN bloc, concentrating on economics, trade, corporate establishment and taxation. We also include the latest development news in our "Important Updates" section for each country, with the intent to provide an executive assessment of the varying component parts of ASEAN, assessing each member state and providing the most up-to-date economic and demographic data on each.


Human Resources in ASEAN
In this issue of ASEAN Briefing, we discuss the prevailing structure of ASEAN's labor markets and outline key considerations regarding wages and compliance at all levels of the value chain. We highlight comparative sentiment on labor markets within the region, showcase differences in cost and compliance between markets, and provide insight on the state of statutory social insurance obligations throughout the bloc.