ASEAN's FTAs and Opportunities for Foreign Businesses – New Issue of ASEAN Briefing Magazine
The latest issue of ASEAN Briefing Magazine titled, "ASEAN's FTAs and Opportunities for Foreign Businesses", is out now and available to subscribers as a complimentary download in the Asia Briefing Publication Store.
In this issue of ASEAN Briefing
ASEAN's Free Trade Agreements: An Overview
Rules of Origin Criteria of ASEAN's FTAs
Growing Opportunities for Foreign Businesses in ASEAN
With a combined GDP of US$2.5 trillion (2016) and a population of some 625 million people, the Association of Southeast Asian Nations (ASEAN) is one of the world's most dynamic and rapidly developing economic regions. While ASEAN's rising 150 million-strong middle class offers foreign businesses a significant consumer market in its own right, the regional grouping is also party to several Free Trade Agreements (FTAs), including with China, India, Japan, South Korea, Australia and New Zealand. Further, ASEAN nations have largely abolished import and export duties on items traded between them, allowing free flow of goods between all member states.
This combination of a single ASEAN market and its several FTAs are radically altering the global supply chain and manufacturing landscape. Once the tariff reduction schedules of these FTAs are completed, ASEAN will offer close to zero import-export tariffs for much of emerging Asia, including the giant markets of China and India, possessing some 500 million middle class consumers between them. ASEAN therefore represents a massive trade bloc possessing FTAs of global strategic importance.
In this issue of ASEAN Briefing magazine, we provide an introduction to some of ASEAN's FTAs and how foreign investors and exporters can maximize opportunities in this dynamic region. We begin by discussing the salient features of each FTA and the overall benefits they offer. We then discuss the Rules of Origin criteria associated with each FTA that foreign businesses need to be aware of. Finally, we analyze the growing opportunities for investors looking to set up alternative production bases within ASEAN.
Dezan Shira & Associates has taken giant strides into the ASEAN market through the establishment of offices throughout the region, in addition to the creation of a unique alliance of partner firms. This, coupled with our existing long experience of handling foreign investment into China and India, puts us in a unique position of truly understanding how ASEAN works and how to optimize for European, North American and Australian businesses the benefits that ASEAN's FTAs offer. For a consultation on how your company can optimize ASEAN's FTAs, please email asean@dezshira.com or visit our website www.dezshira.com
About Us
ASEAN Briefing is published by Asia Briefing, a subsidiary of Dezan Shira & Associates. We produce material for foreign investors throughout Asia, including China, India, Indonesia, Russia, the Silk Road & Vietnam. For editorial matters please contact us here and for a complimentary subscription to our products, please click here.

Dezan Shira & Associates provide business intelligence, due diligence, legal, tax and advisory services throughout the ASEAN and Asia. We maintain offices in Singapore, as well as Hanoi & Ho Chi Minh City, and maintain Alliance offices in Bangkok, Jakarta, Kuala Lumpur and Manila as well as throughout China, South-East Asia, India and Russia. For assistance with ASEAN investments into any of the featured countries, please contact us at asean@dezshira.com or visit us at www.dezshira.com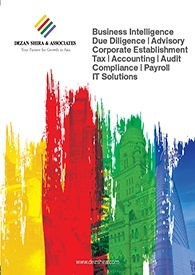 Dezan Shira & Associates Brochure
Dezan Shira & Associates is a pan-Asia, multi-disciplinary professional services firm, providing legal, tax and operational advisory to international corporate investors. Operational throughout China, ASEAN and India, our mission is to guide foreign companies through Asia's complex regulatory environment and assist them with all aspects of establishing, maintaining and growing their business operations in the region. This brochure provides an overview of the services and expertise Dezan Shira & Associates can provide.
An Introduction to Doing Business in ASEAN 2017
An Introduction to Doing Business in ASEAN 2017 introduces the fundamentals of investing in the 10-nation ASEAN bloc, concentrating on economics, trade, corporate establishment, and taxation. We also include the latest development news for each country, with the intent to provide an executive assessment of the varying component parts of ASEAN, assessing each member state and providing the most up-to-date economic and demographic data on each.
How to Set Up in the Philippines

In this issue of ASEAN Briefing magazine, we provide an introduction to the Philippines as well as analyze the various market entry options available for investors interested in expanding to the island nation. We also discuss the step-by-step process for setting up a business entity in the Philippines, highlighting the various statutory requirements for overseas investors. Finally, we explore the potential for Singapore to serve as a viable base to administer investors' Philippine operations.