ASEAN Regulatory Brief: Singapore Cybercrime Laws, Malaysia Property Rules for Foreigners, and Myanmar Import Surplus Regulation
Singapore: Government proposes new cybercrime laws
The Singapore government will include four major amendments to the Computer Misuse and Cybersecurity Act in view of growing cyber threats. Once the Bill is implemented, it will criminalize trading of personal information such as credit card details, medical information, and banking information, even if no hacking was involved to gain such information. Buying or selling of hacking tools and software with criminal intent will also be considered an offence. Overseas committed offences will also fall under the ambit of the amended Act. Any act that causes illness, injury or death, and disruptions to essential services, national security, and Singapore's foreign relations will be considered an offence.
According to a new section in the bill, multiple unauthorized access to one computer for a period of 12 months or less will be treated as a single offence. Treating multiple unauthorized acts as a single offence will lead to a heavier penalty. The maximum penalty under the Computer Misuse and Cybersecurity Act varies from US$5,000 fine and two years' imprisonment, to a US$100,000 fine and 20 years' imprisonment depending on the crime. Last amended in 2013, the government plans to introduce a new Cybersecurity Act in the middle of 2017 after public consultations.
 RELATED: Pre-Investment and Market Entry Advisory from Dezan Shira & Associates
Malaysia: Policy changes for property purchased by foreigners
The Malaysian government is planning to revise its policy related to buying of property by foreigners. In view of the weakening Ringgit in the past few months, the government hopes to bring changes in the policy to help local residents. The Ministry of Urban Wellbeing, Housing and Local Government, responsible for city management and housing policies is contemplating two options based on their internal study. They are considering either to raise the minimum floor price to RM1 million per property or convert floor prices from Ringgit to US Dollars, for foreign buyers.
The federal government also highlighted that reduction of property prices for foreigners by state governments, will be considered as a breach of the federal housing policy. The Penang Real Estate and Housing Developers Association (Rehda) had earlier proposed to reduce the limit to RM800, 000 and above for foreign buyers. The government believes that at the present currency exchange rate (RM4.45 to US$1), the RM1 million limit for foreigners is feasible.
Myanmar: Government to draft legislation to control import surpluses
Myanmar's Ministry of Commerce plans to submit before Parliament the draft of a "Safeguard Law" along with anti-dumping and a countervailing duty laws to curb excessive imports and protect local businesses. With its recent entry into a free trade pact with neighboring Southeast Asian countries through the formation of the ASEAN Economic Community, Myanmar is concerned about import dumping from foreign businesses. To penetrate a market, foreign businesses export products at a much lower price than locally produced goods. Trade experts believe anti-dumping duty and countervailing duty will help curb excessive imports.
Last year, the central bank restricted import of luxury goods to reduce the trade deficit and control Myanmar's falling currency in relation to the US Dollar. The Trade Promotion Department believes, the laws will assist small and medium-sized enterprises counter the import surpluses. Increasing the import taxes will provide a level-playing field for local businesses. With the implementation of the three laws, the government aims to reduce the growing trade deficit, which stood at US$ 4bn for the year 2016-17.    

About Us
Asia Briefing Ltd. is a subsidiary of Dezan Shira & Associates. Dezan Shira is a specialist foreign direct investment practice, providing corporate establishment, business advisory, tax advisory and compliance, accounting, payroll, due diligence and financial review services to multinationals investing in China, Hong Kong, India, Vietnam, Singapore and the rest of ASEAN. For further information, please email asean@dezshira.com or visit www.dezshira.com.
Stay up to date with the latest business and investment trends in Asia by subscribing to our complimentary update service featuring news, commentary and regulatory insight.
 ‍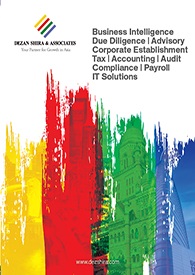 Dezan Shira & Associates Brochure
Dezan Shira & Associates is a pan-Asia, multi-disciplinary professional services firm, providing legal, tax and operational advisory to international corporate investors. Operational throughout China, ASEAN and India, our mission is to guide foreign companies through Asia's complex regulatory environment and assist them with all aspects of establishing, maintaining and growing their business operations in the region. This brochure provides an overview of the services and expertise Dezan Shira & Associates can provide.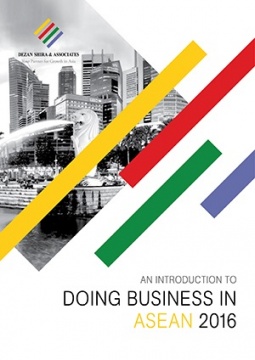 An Introduction to Doing Business in ASEAN 2016
An Introduction to Doing Business in ASEAN 2016 introduces the fundamentals of investing in the 10-nation ASEAN bloc, concentrating on economics, trade, corporate establishment and taxation. We also include the latest development news in our "Important Updates" section for each country, with the intent to provide an executive assessment of the varying component parts of ASEAN, assessing each member state and providing the most up-to-date economic and demographic data on each.


Human Resources in ASEAN
In this issue of ASEAN Briefing, we discuss the prevailing structure of ASEAN's labor markets and outline key considerations regarding wages and compliance at all levels of the value chain. We highlight comparative sentiment on labor markets within the region, showcase differences in cost and compliance between markets, and provide insight on the state of statutory social insurance obligations throughout the bloc.