ASEAN Regulatory Brief: Malaysia-EU Trade, Myanmar Insurance Sector, and Indonesia Tax Compliance
Malaysia – EU trade to grow by 20-30 percent
Malaysian and EU authorities expect the proposed Malaysia-European Union (EU) Free Trade Agreement (FTA) will increase trade volumes from 10 percent to 20-30 percent. The growth is based on EU's existing FTA with South Korea, which grew by 35 percent in the last five years. Both South Korea and Malaysia have similar EU trade volumes. Both parties are pushing to implement the agreement by the end of 2017. The countries met at the ASEAN Regional Seminar on Transit and Transshipment along with eight ASEAN member states.
Malaysia's trade with EU has moved away from being a participant country to sharing best practices, especially in the area of export control after they implemented the Strategic Trade Act (STA) 2010. The act is an export control law that encourages exports of strategic items. Both parties also focused on trade laws, transit and transshipment regulations, regional cooperation, and challenges in building strategic trade controls. EU is Malaysia's third largest trading partner, with the last  three years witnessing a positive trade balance and a growing number of EU companies investing in Malaysia.
 RELATED: Pre-Investment and Market Entry Advisory from Dezan Shira & Associates
Myanmar reduces minimum capital requirement for foreign insurance firms
Myanmar's Insurance Business Supervisory Board (IBSB) has reduced the minimum required net asset value for foreign insurance firms from US$3 billion to US$1 billion. The insurance firms are to be setup in Special Economic Zones and must have been in business for a minimum of 10 years. IBSB is going to issues licenses from March for firms interested in setting up in Myanmar.
Foreign insurance firms have to apply to IBSB for a license and have to pay a US$30,000 license fee and a US$10,000 extension fee. Documentation includes decision from board of directors, company history, assets, and its ranking level. The minimum required capital funding of US$1 billion is more than the current assets of local insurance firms. The government is opening up the market and easing regulations in hopes of creating a competitive insurance sector. Already a few Japanese firms are operating in the Thilawa SEZ while EU firms are showing a growing interest.
Indonesia to adopt tough policies against tax evaders
Indonesia is going to implement the Automatic Exchange of Information (AEOI), which provides for the exchange of non-resident financial account information with the tax authorities in the account holders' country of residence.  The tax amnesty program is going to end by 31st March 2017 and the AEOI agreement will be implemented by May 2017. Information exchange is still not allowed under the country's Banking Law, Sharia Banking Law, Capital Market Law, or Insurance Law but the government is making changes to the laws to allow tax authorities access to taxpayer details.
The country is focusing on making regulatory changes within the system, before reaching out to partnering countries of AEOI for information exchange. Tax penalty, asset declaration, and repatriation of assets from abroad all still fall far short of the government target but Indonesia's tax amnesty program has been the most successful in comparison to similar plans implemented in India, Chile, Italy, or South Africa. Indonesia's tax amnesty program has netted more than US$330 billion of assets from 745,000 taxpayers.
 

Dezan Shira & Associates provide business intelligence, due diligence, legal, tax and advisory services throughout the ASEAN and Asia. We maintain offices in Singapore, as well as Hanoi & Ho Chi Minh City, and maintain Alliance offices in Bangkok, Jakarta, Kuala Lumpur and Manila as well as throughout China, South-East Asia, India and Russia. For assistance with ASEAN investments into any of the featured countries, please contact us at asean@dezshira.com or visit us at www.dezshira.com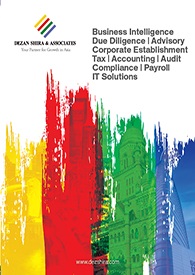 Dezan Shira & Associates Brochure
Dezan Shira & Associates is a pan-Asia, multi-disciplinary professional services firm, providing legal, tax and operational advisory to international corporate investors. Operational throughout China, ASEAN and India, our mission is to guide foreign companies through Asia's complex regulatory environment and assist them with all aspects of establishing, maintaining and growing their business operations in the region. This brochure provides an overview of the services and expertise Dezan Shira & Associates can provide.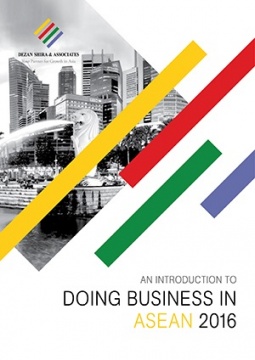 An Introduction to Doing Business in ASEAN 2016
An Introduction to Doing Business in ASEAN 2016 introduces the fundamentals of investing in the 10-nation ASEAN bloc, concentrating on economics, trade, corporate establishment and taxation. We also include the latest development news in our "Important Updates" section for each country, with the intent to provide an executive assessment of the varying component parts of ASEAN, assessing each member state and providing the most up-to-date economic and demographic data on each.


Human Resources in ASEAN
In this issue of ASEAN Briefing, we discuss the prevailing structure of ASEAN's labor markets and outline key considerations regarding wages and compliance at all levels of the value chain. We highlight comparative sentiment on labor markets within the region, showcase differences in cost and compliance between markets, and provide insight on the state of statutory social insurance obligations throughout the bloc.