Laos Investment Incentives, Brunei Halal Certification, and Myanmar Livestock Exports – ASEAN Regulatory Brief
Laos: Profit tax and land lease fee exemptions announced for tourism investors
According to Laos' Deputy Minister of Information, Culture & Tourism, Ounethouang Khaophanh, foreign investors in the country's tourism sector will be exempted from the payment of profit tax for four years and land lease fees for ten years. To qualify for the incentives, foreign investors should invest in the development of infrastructure and facilities at the country's newly identified sites of tourist interest.
In 2016, a study commissioned by the government identified more than 2100 potential sites of tourist interest in the country. Only 40% of those sites have been developed into visitor sites. The government's latest move comes as part of its bid to upgrade the country's tourism infrastructure through funding from foreign investors.
Brunei: Halal certification made mandatory for all food businesses
According to Brunei's Ministry of Religious Affairs (MoRA), all food businesses and restaurants in the country will now be required to obtain a Halal Certificate for their premises and a Halal Permit for their products. As per a recent notification, any individual owning a food business, including restaurants, stalls or canteens, must now secure a Halal Certificate. This regulation will also apply to individuals who make and sell food from home without distributing to a retailer or wholesaler.
Further, any individual who owns a food business that prepares food for distribution to a retailer or a wholesaler will be required to secure a Halal Permit for each kind of product sold. The Halal Permit will cost US$50 and will be valid indefinitely.
Myanmar: Government indicates plan to lift ban on livestock exports
Myanmar's Ministry of Planning and Finance has indicated that it will lift a current ban on livestock exports. The move comes as part of the government's bid to boost the country's agriculture and animal husbandry sector. The government is also planning to facilitate loans to farmers and support the whole supply chain of the country's agricultural sector.
In a further move, the government is planning to set up designated agricultural trading zones across the country. The government will also issue slaughter licenses for livestock and allow export of animals and dairy products without any further restrictions.
About Us

Dezan Shira & Associates provide business intelligence, due diligence, legal, tax and advisory services throughout the ASEAN and Asia. We maintain offices in Singapore, as well as Hanoi & Ho Chi Minh City, and maintain Alliance offices in Bangkok, Jakarta, Kuala Lumpur and Manila as well as throughout China, South-East Asia, India and Russia. For assistance with ASEAN investments into any of the featured countries, please contact us at asean@dezshira.com or visit us at www.dezshira.com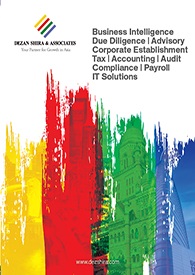 Dezan Shira & Associates Brochure
Dezan Shira & Associates is a pan-Asia, multi-disciplinary professional services firm, providing legal, tax and operational advisory to international corporate investors. Operational throughout China, ASEAN and India, our mission is to guide foreign companies through Asia's complex regulatory environment and assist them with all aspects of establishing, maintaining and growing their business operations in the region. This brochure provides an overview of the services and expertise Dezan Shira & Associates can provide.
An Introduction to Doing Business in ASEAN 2017
An Introduction to Doing Business in ASEAN 2017 introduces the fundamentals of investing in the 10-nation ASEAN bloc, concentrating on economics, trade, corporate establishment, and taxation. We also include the latest development news for each country, with the intent to provide an executive assessment of the varying component parts of ASEAN, assessing each member state and providing the most up-to-date economic and demographic data on each.
How to Set Up in the Philippines

In this issue of ASEAN Briefing magazine, we provide an introduction to the Philippines as well as analyze the various market entry options available for investors interested in expanding to the island nation. We also discuss the step-by-step process for setting up a business entity in the Philippines, highlighting the various statutory requirements for overseas investors. Finally, we explore the potential for Singapore to serve as a viable base to administer investors' Philippine operations.