ASEAN Regulatory Brief: Building Fines in Myanmar, Air Cargo Subsidies in Indonesia, and Quality Inspection in Laos
Myanmar: Hefty Fines for flouting building regulations
From April 1, building owners in Mandalay will face hefty fines if their buildings violate government regulations or have been constructed without a valid permit. As per the Mandalay City Development Committee (MCDC) building rules section 10 (a), (b), (c), the new fine rates for buildings constructed beyond the permit stipulations or without approval are US$10.89 (K15,000) per square foot for reinforced concrete buildings and US$7.26 (K10,000) per square foot for brick nogging buildings. The penalty for business and contract buildings will be US$10.89 (K15,000) per square foot, while for other buildings it will be US$5.81 (K8,000) per square foot.
Earlier, builders violating the norms could easily pay a small fine and continue flouting guidelines. The MCDC hopes that the new fines will force builders to construct in accordance with the regulations. In some cases, the fines can be higher than the value of the building depending on the violation. The MCDC also stipulated that buildings for business use should include parking lots, fire extinguishers, and automated fire extinguishing systems.
 RELATED: Pre-Investment and Market Entry Advisory from Dezan Shira & Associates
Indonesia: Government to subsidize air cargo
The Transport Ministry is set to revise a regulation on subsidized cargo to include airfreight as an initiative to carry staple goods to remote places. The regulation will commence in 2017. Currently, the subsidy only applies to scheduled sea transportation. Subsidized cargo shipping services were launched in 2015, and with subsidized airfreight services included, the government aims to reduce logistics costs. Indonesia's logistics costs in 2016 were 23.5 percent of GDP, the highest in the ASEAN region. The reason for such high costs is the lack of infrastructure and the uncertainty in scheduling of such services.
The Indonesian National Air Carriers Association (INACA) has welcomed the move and sees huge potential with the program, providing that the government offers substantial subsidies for freight costs. The high prices in the remote areas of the archipelago have led to a price disparity, and the government hopes to bring down the costs for such regions through their subsidized shipping and airfreight services. The shipping services carry rice, sugar, flour, cooking oil, eggs, steel, and cement. The government is yet to decide the form of subsidy and types of goods to be included in the airfreight program.
Laos: Government to establish quality inspection agency for food, drugs
The Lao government is planning to establish a food, drug, and beverage quality inspection system in accordance with a newly signed Memorandum of Understanding (MoU). The Department of Standardization and Metrology, Lao National Accreditation Bureau, and Nakhone Sup Group Sole Company jointly signed the MoU, which aims to implement the socio-economic development plan of the Ministry of Science and Technology. The government believes that the country's inspection and quarantine systems should be in line with global standards to be more competitive within the World Trade Organization and ASEAN Free Trade Zone.
The MoU aims to set up a well-equipped testing and inspection system utilizing advanced equipment to increase food safety standards to international levels. Laos has been standardizing and tightening legal regulations over the past few years to develop its food, drug, and beverage industries, hoping to attract more investors to the sector. A standardized quality agency similar to the Food and Drug Administration (FDA) in the US will help promote local products and allow increased exports to countries with stricter food safety regulations.

About Us
Asia Briefing Ltd. is a subsidiary of Dezan Shira & Associates. Dezan Shira is a specialist foreign direct investment practice, providing corporate establishment, business advisory, tax advisory and compliance, accounting, payroll, due diligence and financial review services to multinationals investing in China, Hong Kong, India, Vietnam, Singapore and the rest of ASEAN. For further information, please email asean@dezshira.com or visit www.dezshira.com.
Stay up to date with the latest business and investment trends in Asia by subscribing to our complimentary update service featuring news, commentary and regulatory insight.
 ‍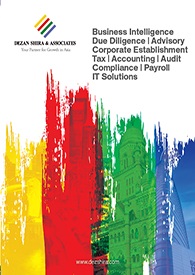 Dezan Shira & Associates Brochure
Dezan Shira & Associates is a pan-Asia, multi-disciplinary professional services firm, providing legal, tax and operational advisory to international corporate investors. Operational throughout China, ASEAN and India, our mission is to guide foreign companies through Asia's complex regulatory environment and assist them with all aspects of establishing, maintaining and growing their business operations in the region. This brochure provides an overview of the services and expertise Dezan Shira & Associates can provide.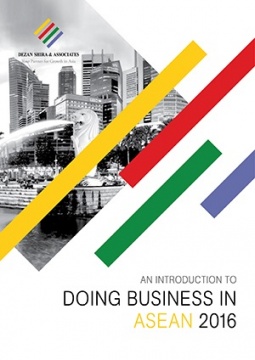 An Introduction to Doing Business in ASEAN 2016
An Introduction to Doing Business in ASEAN 2016 introduces the fundamentals of investing in the 10-nation ASEAN bloc, concentrating on economics, trade, corporate establishment and taxation. We also include the latest development news in our "Important Updates" section for each country, with the intent to provide an executive assessment of the varying component parts of ASEAN, assessing each member state and providing the most up-to-date economic and demographic data on each.


Human Resources in ASEAN
In this issue of ASEAN Briefing, we discuss the prevailing structure of ASEAN's labor markets and outline key considerations regarding wages and compliance at all levels of the value chain. We highlight comparative sentiment on labor markets within the region, showcase differences in cost and compliance between markets, and provide insight on the state of statutory social insurance obligations throughout the bloc.