Singapore Economy, Laos Tourism, and Philippines Infrastructure – ASEAN Market Watch
Singapore: Economy forecast to register positive growth
According to the Monetary Authority of Singapore (MAS), the island republic's economy is forecast to grow by 1 to 3 percent in 2017. The MAS Annual Report released on 29 June indicated that while the country's economic growth has been somewhat uneven across sectors, it is expected to gradually broaden to the rest of the economy over the course of 2017.
According to the report, the manufacturing, transport and logistics, and the wholesale sectors, accounting for 43 percent of GDP, were the major drivers behind the economy's rebound since the fourth quarter of the previous year. On the other hand, the services sectors comprising finance, business processes, and IT-enabled services, accounting for 30 percent of GDP, recorded mixed outcomes in the last two quarters. These sectors are, however, poised to register higher growth in the latter half of 2017. Retail and food services, and construction sectors, which account for 17 percent of GDP, are expected to remain weak.
 RELATED: Corporate Establishment Services from Dezan Shira & Associates
Laos: Measures adopted to revive tourism industry
In its bid to revive the country's tourism industry amid falling tourist numbers, the government is planning to launch "Visit Laos Year 2018". To be inaugurated in November, the launch of the initiative will be marked by celebrations commemorating local festivals held in each of Laos' provinces. The government is also in the process of compiling an events calendar for the year-long campaign.
In 2016, around 4.2 million tourists visited Laos, a 10 percent decrease from over 4.6 million visitors in 2015. The country attracted 1.11 million international tourists during January to March of 2017, a decrease of 12 percent from 1.24 million visitors during the same period in 2016. The first quarter of 2017 saw 763,000 visitors from ASEAN markets, which represented an 11% decrease when compared with 866,000 tourists in the first quarter of 2016. With the launch of the "Visit Laos Year 2018" campaign, the government expects tourist numbers to rise to 4.8 million visitors in 2017 and 7.5 million by 2025.
Philippines: Government approves mega infrastructure projects
The government of President Rodrigo Duterte has recently approved public infrastructure projects valued at more than P305 billion (US$6 billion). The most high profile project, which was approved for bidding is the P211 billion (US$4 billion) railway infrastructure project to be constructed north of the capital Manila. The project, which is funded by the Japan International Cooperation Agency (JICA), is expected to be completed by 2021. Other mega projects include the P35 billion (US$690 million) railway on Mindanao island.
The Philippine government is planning to expedite infrastructure development in its bid to create jobs, attract foreign investors and boost the country's economic growth rates from around 6 percent currently to 8 percent. The government's infrastructure spending is expected to increase from a projected 5.4 percent in 2017 to 7.4 percent by 2022.
About Us

Dezan Shira & Associates provide business intelligence, due diligence, legal, tax and advisory services throughout the ASEAN and Asia. We maintain offices in Singapore, as well as Hanoi & Ho Chi Minh City, and maintain Alliance offices in Bangkok, Jakarta, Kuala Lumpur and Manila as well as throughout China, South-East Asia, India and Russia. For assistance with ASEAN investments into any of the featured countries, please contact us at asean@dezshira.com or visit us at www.dezshira.com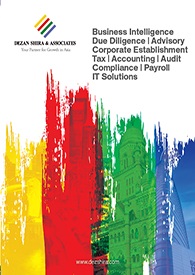 Dezan Shira & Associates Brochure
Dezan Shira & Associates is a pan-Asia, multi-disciplinary professional services firm, providing legal, tax and operational advisory to international corporate investors. Operational throughout China, ASEAN and India, our mission is to guide foreign companies through Asia's complex regulatory environment and assist them with all aspects of establishing, maintaining and growing their business operations in the region. This brochure provides an overview of the services and expertise Dezan Shira & Associates can provide.
An Introduction to Doing Business in ASEAN 2017
An Introduction to Doing Business in ASEAN 2017 introduces the fundamentals of investing in the 10-nation ASEAN bloc, concentrating on economics, trade, corporate establishment, and taxation. We also include the latest development news for each country, with the intent to provide an executive assessment of the varying component parts of ASEAN, assessing each member state and providing the most up-to-date economic and demographic data on each.
Payroll Processing and Compliance in Singapore
In this issue of ASEAN Briefing, we discuss payroll processing and reporting in Singapore as well as analyze the options available for foreign companies looking to centralize their ASEAN payroll processes.We begin by discussing the various regulations that impact salary computation, and tax and social security calculation in Singapore. We then explore the potential for Singapore to emerge as a premier payroll processing center in ASEAN. Finally we consider the benefits of outsourcing payroll – both Singapore-based and ASEAN-wide – to a reliable third-party payroll processing provider.