ASEAN Market Watch: Philippines FDI Surge, Malaysia Construction Sector, and Laos Tourism Industry
The Philippines: Fresh FDI surge registered
According to figures released by the Philippines' central bank, Bangko Sentral ng Pilipinas, the country registered US$685 million in fresh Foreign Direct Investment (FDI) in January, a 13.2% increase from US$605 million registered over the same period in the previous year. The foreign capital received in January is also the highest monthly FDI inflow since a US$744 million FDI inflow in November 2016. The central bank has stated that the fresh FDI surge comes as investors remain optimistic on the growth potential of the country's economy, which is backed by strong macroeconomic fundamentals.    
The Philippines economy, with an upwardly adjusted 6.9% growth rate, was one of the fastest growing markets in Asia in 2016. Industry watchers and economists have credited the country's growth successes to large foreign currency reserves and a sound banking system. According to the central bank, the top sources of FDI at the beginning of the year were Germany, Singapore, Hong Kong, the United States, and Japan. Among the largest recipients of foreign capital are electricity, gas, steam and air conditioning supply; construction; wholesale and retail trade; administrative and support service; and financial and insurance services sectors. The central bank expects FDI to reach at least US$7 billion by the end of this year.
Malaysia: Construction sector forecast to grow at eight percent in 2017
According to Malaysia's Construction Industry Development Board (CIDB), the country's construction sector is expected to register an eight percent growth in 2017. In 2016, the growth rate declined to 7.4% from 8.2% in the previous year. CIDB has stated that it is optimistic this year as it expects a positive growth to be steered by several planned and ongoing mega projects including the Mass Rapid Transit system in the Greater Kuala Lumpur area, Petronas' petrochemical project in Pengerang, Johor and the Pan-Borneo highway in Sabah and Sarawak.
Construction volume is expected to increase to RM170 billion (US$38.5 billion) in 2017 from RM166 billion (US$37.6 billion) in the previous year. Besides the aforementioned mega infrastructure projects, residential property development projects are also expected to be a key driver for growth, as it was the second highest contributor of the total volume of projects in 2016 accounting for 23% or RM38.3 billion (US$8.6 billion), after infrastructure projects, which contributed 49.7% or RM82.7 billion (US$18.7 billion).
Laos: Tourism sector witnesses slight drop in revenue
According to Laos' Tourism Development Department, the country's tourism sector generated an annual revenue of US$724 million in 2016, which was a slight drop from around US$725 million registered in the previous year. The country recorded around 4.23 million foreign tourist arrivals in 2016, down from 4.68 million foreign visitors recorded in 2015. Tourist numbers from Thailand and Vietnam, the two biggest segments of foreign visitors to Laos, dropped significantly by more than 400,000 and 100,000 respectively.
The drop in tourist numbers from Thailand and Vietnam has been partly attributed to increased domestic tourism in Thailand and lesser arrivals of Vietnamese workers on tourist visas due to tightened immigration procedures. Furthermore, development of tourist infrastructure has also been slow and the sector continues to face shortages of English-speaking drivers and tour guides.
About Us

Dezan Shira & Associates provide business intelligence, due diligence, legal, tax and advisory services throughout the ASEAN and Asia. We maintain offices in Singapore, as well as Hanoi & Ho Chi Minh City, and maintain Alliance offices in Bangkok, Jakarta, Kuala Lumpur and Manila as well as throughout China, South-East Asia, India and Russia. For assistance with ASEAN investments into any of the featured countries, please contact us at asean@dezshira.com or visit us at www.dezshira.com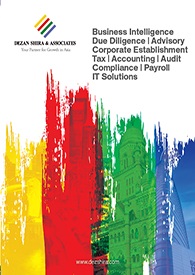 Dezan Shira & Associates Brochure
Dezan Shira & Associates is a pan-Asia, multi-disciplinary professional services firm, providing legal, tax and operational advisory to international corporate investors. Operational throughout China, ASEAN and India, our mission is to guide foreign companies through Asia's complex regulatory environment and assist them with all aspects of establishing, maintaining and growing their business operations in the region. This brochure provides an overview of the services and expertise Dezan Shira & Associates can provide.
An Introduction to Doing Business in ASEAN 2017
An Introduction to Doing Business in ASEAN 2017 introduces the fundamentals of investing in the 10-nation ASEAN bloc, concentrating on economics, trade, corporate establishment, and taxation. We also include the latest development news for each country, with the intent to provide an executive assessment of the varying component parts of ASEAN, assessing each member state and providing the most up-to-date economic and demographic data on each.
Human Resources in ASEAN
In this issue of ASEAN Briefing, we discuss the prevailing structure of ASEAN's labor markets and outline key considerations regarding wages and compliance at all levels of the value chain. We highlight comparative sentiment on labor markets within the region, showcase differences in cost and compliance between markets, and provide insight on the state of statutory social insurance obligations throughout the bloc.