Malaysia Capital Market, Cambodia Construction Sector, and Thailand Automotive Industry – ASEAN Market Watch
Malaysia: Capital market one of the most developed among emerging economies
According to a recently released McKinsey report, Malaysia's capital market is one of the most developed among emerging economies. The country ranked fifth with a score of 3.25 out of 5 in the McKinsey Asian Capital Markets Development Index, behind Japan (4.0), Australia (3.95), South Korea (3.45) and Singapore (3.40). According to the report, Malaysia is outperforming other emerging economies in the development of its capital market.
Among the factors giving the country an edge are: issuers have access to sufficient debt and equity financing; there is predictable funding from foreign institutional investors; the real cost of equity and debt is quite competitive; and investors get a good mix of equity and debt investment opportunities.
 RELATED: Corporate Establishment Services from Dezan Shira & Associates
Cambodia: Construction industry records increased investment
According to Cambodia's ministry of land management, investment in the country's construction sector increased by 43.3 percent over the first four months of 2017 compared to the same period in the previous year. A total of 1,020 new projects, including 147 residential complexes, worth about US$4 billion and covering 5.6 million square meters were approved in the first quarter of 2017, compared to 712 projects worth US$2.8 billion approved during the same period of the previous year.
A further 1,011 construction projects by 970 different companies are pending approval, according to the ministry. There are now 901 high rises in the country, an increase by 25 buildings from last year. Most high rises are concentrated in the capital Phnom Penh.
Thailand: Automotive industry going green
The Thai government is planning to launch a roadmap for the development of the electric vehicle industry in the country. Tax and other incentives for private sector investments and collaboration from the Federation of Thai Industries (FTI) are among the measures announced to boost the sector in the coming months. While a definite timeline has not yet been announced, Deputy Prime Minister Somkid Jatusripitak stated that an upcoming meeting with the Prime Minister and Thailand's Board of Investment (BOI) will discuss details of five and 10 year plans for the sector.
The development of the electric vehicle industry is also one of the priorities of the government's planned Eastern Economic Corridor (EEC). The EEC, which will straddle three eastern Thai provinces, is aimed to showcase Thailand 4.0, the national strategy that is designed to transform Thailand's economy and society into one driven by innovation, advanced and green technologies, research and development.
About Us

Dezan Shira & Associates provide business intelligence, due diligence, legal, tax and advisory services throughout the ASEAN and Asia. We maintain offices in Singapore, as well as Hanoi & Ho Chi Minh City, and maintain Alliance offices in Bangkok, Jakarta, Kuala Lumpur and Manila as well as throughout China, South-East Asia, India and Russia. For assistance with ASEAN investments into any of the featured countries, please contact us at asean@dezshira.com or visit us at www.dezshira.com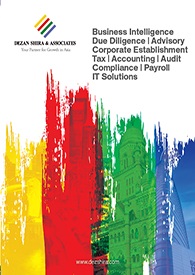 Dezan Shira & Associates Brochure
Dezan Shira & Associates is a pan-Asia, multi-disciplinary professional services firm, providing legal, tax and operational advisory to international corporate investors. Operational throughout China, ASEAN and India, our mission is to guide foreign companies through Asia's complex regulatory environment and assist them with all aspects of establishing, maintaining and growing their business operations in the region. This brochure provides an overview of the services and expertise Dezan Shira & Associates can provide.
An Introduction to Doing Business in ASEAN 2017
An Introduction to Doing Business in ASEAN 2017 introduces the fundamentals of investing in the 10-nation ASEAN bloc, concentrating on economics, trade, corporate establishment, and taxation. We also include the latest development news for each country, with the intent to provide an executive assessment of the varying component parts of ASEAN, assessing each member state and providing the most up-to-date economic and demographic data on each.
Human Resources in ASEAN
In this issue of ASEAN Briefing, we discuss the prevailing structure of ASEAN's labor markets and outline key considerations regarding wages and compliance at all levels of the value chain. We highlight comparative sentiment on labor markets within the region, showcase differences in cost and compliance between markets, and provide insight on the state of statutory social insurance obligations throughout the bloc.