ASEAN Market Watch: e-Commerce in Thailand, Q4 Growth in Indonesia, and Myanmar-Thailand Bilateral Agreements
Thailand: Strong growth expected in e-commerce market
Analysts say that Thailand's e-commerce market is expected to grow around 20 percent this year as more consumers shop online. At present, only three percent of consumers shop online, underlining the significant growth potential for the online market. Thai retailer Central Group only had one percent of its revenue come from online sales. The increased online sales expected this year are attributed to growing internet and smartphone use as well as improved logistics and e-payment systems. Quality and reliability of online shopping services will further help the sector.
The Electronic Transactions Development Agency predicted that the e-commerce market in Thailand will be worth US$7.1 billion (THB 2.52 trillion) this year. Thailand has around 41 million internet users, and 41 million Facebook, 33 million Line, 7.8 million Instagram, and 5.3 million Twitter users. Analysts have further stated that omni-channel strategies, meaning a balance between physical retail stores and online shops, would benefit the country.
 RELATED: Pre-Investment and Market Entry Advisory from Dezan Shira & Associates
Indonesia: GDP growth slows in fourth quarter of 2016
Indonesia posted slower economic growth in the October-December period with GDP growth of 4.94 percent, slightly down from the previous quarter's growth of 5.01 percent. Nevertheless, annual growth improved to 5.02 percent in 2016, up from 4.88 percent in 2015. Analysts say that growth is likely to reach 5.4 percent this year. Officials at the statistics bureau said that while government spending cuts hurt growth, rising exports helped cushion the impact. The budget cuts were attributed to austerity measures in early August 2016 as well as the government's move to scrap non-essential spending. Other factors included falling levels of industrial production, credit growth, auto sales, and retail sales at the end of 2016.
Financial services and insurance were the biggest contributors to the economy, followed by information and communication. The World Bank has forecasted a 5.3 percent growth for Indonesia in 2017, but that must be supported by strong private investment and ongoing investment climate reforms.
Myanmar, Thailand sign bilateral agreements
Myanmar and Thailand signed 16 bilateral agreements in private sectors in four fields, as per the Union of Myanmar Federation of Chambers of Commerce and Industry (UMFCCI). The documents were signed between the UMFCCI and the Federation of Thai Industries on February 2. The agreements are aimed to help Myanmar's SMEs, trade, industrial businesses, human resources, and the implementation of a digital economic platform.
The agreements are also expected to boost infrastructure development and the banking, health service, and manufacturing sectors. The developments came during Thai Deputy Prime Minister Dr. Somkid Jatusripitak's four day visit to Myanmar. The two countries also discussed enhancing development in infrastructure and rural development as well as boosting border trade and tourism.

About Us
Asia Briefing Ltd. is a subsidiary of Dezan Shira & Associates. Dezan Shira is a specialist foreign direct investment practice, providing corporate establishment, business advisory, tax advisory and compliance, accounting, payroll, due diligence and financial review services to multinationals investing in China, Hong Kong, India, Vietnam, Singapore and the rest of ASEAN. For further information, please email asean@dezshira.com or visit www.dezshira.com.
Stay up to date with the latest business and investment trends in Asia by subscribing to our complimentary update service featuring news, commentary and regulatory insight.
 ‍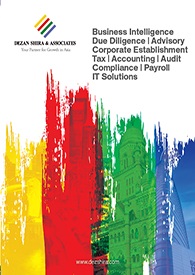 Dezan Shira & Associates Brochure
Dezan Shira & Associates is a pan-Asia, multi-disciplinary professional services firm, providing legal, tax and operational advisory to international corporate investors. Operational throughout China, ASEAN and India, our mission is to guide foreign companies through Asia's complex regulatory environment and assist them with all aspects of establishing, maintaining and growing their business operations in the region. This brochure provides an overview of the services and expertise Dezan Shira & Associates can provide.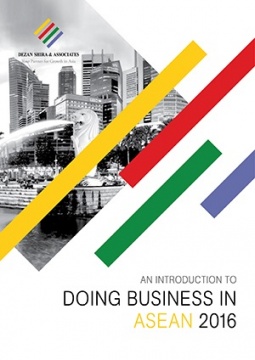 An Introduction to Doing Business in ASEAN 2016
An Introduction to Doing Business in ASEAN 2016 introduces the fundamentals of investing in the 10-nation ASEAN bloc, concentrating on economics, trade, corporate establishment and taxation. We also include the latest development news in our "Important Updates" section for each country, with the intent to provide an executive assessment of the varying component parts of ASEAN, assessing each member state and providing the most up-to-date economic and demographic data on each.
Human Resources in ASEAN
In this issue of ASEAN Briefing, we discuss the prevailing structure of ASEAN's labor markets and outline key considerations regarding wages and compliance at all levels of the value chain. We highlight comparative sentiment on labor markets within the region, showcase differences in cost and compliance between markets, and provide insight on the state of statutory social insurance obligations throughout the bloc.