Myanmar's union government has increased the country's daily minimum wage for an eight-hour work day from Kyat 3,600 (US$2.65) to Kyat 4,800 (US$3.54). The revised wage, which came into effect from 14 May will apply to all businesses with 10 or more employees irrespective of the location or type of work.
 RELATED: Payroll and Human Resources Services from Dezan Shira & Associates
Myanmar's National Committee for Designating Minimum Wages first proposed the pay rise on January 2, 2018 but had to postpone formal announcement to allow a nationwide public debate between employers, workers and representatives of the union government. Workers' organizations had initially stated that the rise is too low in the face of rising living costs in the country while employers had complained that the wage increase will raise their operating costs and will affect the country's labor-intensive export-oriented industries such as garment manufacturing and food processing. While workers' representatives demanded an increase to Kyat 5,600 (US$4.13), employers requested that the minimum wage be fixed at Kyat 4,000 (US$2.95).
The wage increase is the first since Myanmar introduced a minimum wage in 2015 as part of the government's labor market reforms. While Myanmar has not yet ratified the International Labour Organisation's (ILO's) Minimum Wage Convention 131, the country's Minimum Wage Law is believed to meet most of its requirements. Most significantly, the minimum wage is set through tripartite social discussions between employers' associations, workers' organizations and government representatives. Although Myanmar has one of the lowest wages in the region, the ILO has stated that the introduction of the minimum wage in Myanmar is producing some positive results in terms of reducing poverty and inequality.
About Us
ASEAN Briefing is published by Asia Briefing, a subsidiary of Dezan Shira & Associates. We produce material for foreign investors throughout Asia, including China, India, Indonesia, Russia, the Silk Road & Vietnam. For editorial matters please contact us here and for a complimentary subscription to our products, please click here.
Dezan Shira & Associates provide business intelligence, due diligence, legal, tax and advisory services throughout the ASEAN and Asia. We maintain offices in Singapore, as well as Hanoi & Ho Chi Minh City, and maintain Alliance offices in Bangkok, Jakarta, Kuala Lumpur and Manila as well as throughout China, South-East Asia, India and Russia. For assistance with ASEAN investments into any of the featured countries, please contact us at asean@dezshira.com or visit us at www.dezshira.com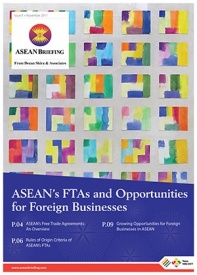 ASEAN's FTAs and Opportunities for Foreign Businesses
In this issue of ASEAN Briefing magazine, we provide an introduction to some of ASEAN's FTAs and how foreign investors and exporters can maximize opportunities in this dynamic region. We begin by discussing the salient features of each FTA and the overall benefits they offer. We then discuss the Rules of Origin crite..
---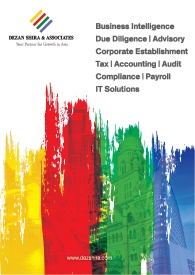 Dezan Shira & Associates' Service Brochure
Dezan Shira & Associates´ brochure offers a comprehensive overview of the services provided by the firm. With its team of lawyers, tax experts, auditors and consultants, it is Dezan Shira´s mission to guide investors through Asia´s complex regulatory environment and assist with all aspects of establishing, maintaini..
---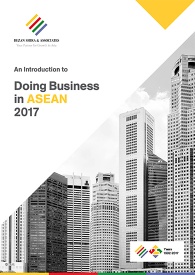 An Introduction to Doing Business in ASEAN 2017
Doing Business in ASEAN introduces the fundamentals of investing in the 10-nation ASEAN bloc, concentrating on economics, trade, corporate establishment and taxation. We also include the latest development news in our "Important Updates" section for each country, with the intent to provide an executive assessment o..
---