By Vasundhara Rastogi
Last month, Thailand approved the much-awaited law for the development of its US$45 billion Eastern Economic Corridor (EEC) – rolling out a series of measures to spur foreign investments in the Thai economy.
The new law provides for over a hundred regulations – amended or suspended – to sweeten business incentives and revoke legal restrictions on foreign investments in the country. It offers tax breaks for investors in the EEC project, and encourages them to rent land for up to 99 years.
In addition, the Thai government has introduced relaxed visa measures for foreign professionals and also invoked executive powers to help speed investment approval.
 RELATED: Pre-Investment and Market Entry Advisory from Dezan Shira & Associates
Advantage EEC
The framework of the EEC is specifically designed to accommodate Thailand's 10 target industries and its 'Thailand 4.0 initiative' to attract foreign investment. The 10 target industries include five existing industries: Automotive, electronics, petrochemical, agriculture and food, and tourism as well as five new next-generation industries: Automation and robotics, aerospace, digital, biotechnology, and medical and healthcare.
With the establishment of the EEC law, Thailand hopes to develop its eastern provinces of Chonburi, Rayong, and Chachoengsao into a leading ASEAN economic zone spreading over a combined area of 13,285 square kilometers.
Here, we look at some of the advantages and benefits available to investors under the new EEC Act.
EEC Business incentives
The right to lease land for up to 50 years for residential development, and up to 99 years for commercial and industrial areas (50 years initially and 49 years on one-time renewal);
Exemption from foreign land ownership restrictions for Board of Investment (BOI) promoted projects;
The right to employ foreign workers with certain professions or knowledge;
Fast-track environmental impact assessment (EIA);
One Stop Service to facilitate investment in the area. The one stop service center provides comprehensive information related to investment in the EEC. The center also offers services for licenses application, such as trade, import, and export licenses;
Facilitation in the issuance of work permit and visas;
Issuance of a five-year business visa; and
Public-Private Partnership (PPP) opportunity for investing in the EEC: Under the Eastern Economic Corridor Act, foreign investors, collaborating with the Thai government in infrastructure projects, will acquire special regulatory rights under the sped-up PPP process, which is now only a three-month-long.
EEC infrastructure readiness
Thailand has introduced five major infrastructure projects to support the prospective economic opportunities in the EEC. These include the development of a high-speed train, the expansion of the Laem Chabang deep-sea port, the expansion of the Map Thaput deep-sea port, the development of Eastern Airport City (U-Tapao airport), and a joint venture between Airbus and Thai Airways International that will build maintenance facilities in the region.  
Additionally, the government is planning to build a digital park (EECd) in Si Racha, located on the coast of Chonburi, in hopes of developing an Eastern Economic Corridor of innovation (EECi) – a complimentary project which will provide digital connectivity.  
On February 6, the government gave approval for a 220-kilometer high-speed train project to link three main airports – Don Mueang, Suvarnabhumi and U-Tapao Rayong-Pattaya International Airport, as part of the development of its EEC. The new airport linkages are expected to generate an economic return of 700 billion baht (US$22.3 billion). The EEC committee approved another 168 infrastructure development projects worth 989 billion baht (US$31.5 billion) for the flagship scheme. 
EEC – OBOR integration and other advantages
Recently, Thailand announced the integration of the EEC with China's One Belt One Road (OBOR) through a high-speed train connecting Bangkok to Nakhon Ratchasima, Nong Khai, Vientiane, Laos, and Kunming in China. The route, through China's Maritime Silk Road, will connect export zones in the EEC to markets in Asia, Africa, the Middle East and Europe – boosting Thailand's connectivity and enhancing its competiveness at international level.
Other advantages available in the EEC include exemption from the exchange control law of Thailand. Investors within the EEC are permitted to use foreign currency for payment of goods and services without having to exchange it into Thai baht. The exemption will minimize foreign exchange risk, and reduce the cost of exchange risk management for investors, enabling easier trade practices. 
About Us

 

Dezan Shira & Associates provide business intelligence, due diligence, legal, tax and advisory services throughout the ASEAN and Asia. We maintain offices in Singapore, as well as Hanoi & Ho Chi Minh City, and maintain Alliance offices in Bangkok, Jakarta, Kuala Lumpur and Manila as well as throughout China, South-East Asia, India and Russia. For assistance with ASEAN investments into any of the featured countries, please contact us at asean@dezshira.com or visit us at www.dezshira.com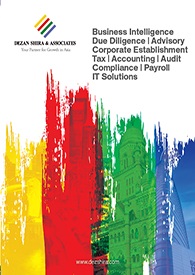 Dezan Shira & Associates Brochure
Dezan Shira & Associates is a pan-Asia, multi-disciplinary professional services firm, providing legal, tax and operational advisory to international corporate investors. Operational throughout China, ASEAN and India, our mission is to guide foreign companies through Asia's complex regulatory environment and assist them with all aspects of establishing, maintaining and growing their business operations in the region. This brochure provides an overview of the services and expertise Dezan Shira & Associates can provide.
An Introduction to Doing Business in ASEAN 2017
An Introduction to Doing Business in ASEAN 2017 introduces the fundamentals of investing in the 10-nation ASEAN bloc, concentrating on economics, trade, corporate establishment, and taxation. We also include the latest development news for each country, with the intent to provide an executive assessment of the varying component parts of ASEAN, assessing each member state and providing the most up-to-date economic and demographic data on each.
In this issue of ASEAN Briefing magazine, we analyze the various market entry options available for investors interested in expanding to Thailand. We also discuss the various tax and non-tax incentives on offer for foreign investors in the kingdom. Finally, we discuss the salient features of Thailand's EEC development plan and highlight the key incentives on offer for overseas investors.