By: Vasundhara Rastogi
Myanmar is among the fastest growing economies in Southeast Asia with significant market potential for the growth and expansion of foreign companies. Some of the strategic advantages that the economy offers include its large youthful population and workforce, its low-cost base, natural resources, and its strategic location between two of the largest economies in the world – India, and China. The country, in 2017, recorded a growth rate of 6.3 percent. Albeit relatively slow, the economy remained strong and steady.
 RELATED: Pre-Investment and Market Entry Advisory from Dezan Shira & Associates
Economy
Myanmar has an abundance of natural resources with oil and natural gas being its chief export item. Some of the other productive segments of the economy include mining, manufacturing, agricultural processing, and construction. Foreign investment is largely channeled into telecommunications, oil and gas, and manufacturing.
Myanmar also has a large service sector which accounts for about 46 percent of gross domestic product (GDP), whereas industry and agriculture account for 28 percent and 26 percent of GDP respectively.
The Asian Development Bank estimates Myanmar's economy to expand by 7.7 percent in financial year (FY) 2017-18 and 8 percent in FY2018-19.
Government initiatives
In 2011, Myanmar transitioned into a partly civilian parliamentary form of government, embarking on a period of economic liberalization, privatization, and regional integration. Since then, the government has introduced a slew of policy measures aimed at attracting foreign investment and improving the country's business environment.
In 2012, it established a managed float of the Burmese Kyat to stabilise the currency, and re-wrote the country's foreign investment law; granted operational independence to the central bank, and enacted a new anti-corruption law in 2013; and granted licenses to nine foreign banks in 2014, and an additional four foreign banks in 2016.
To create a more enabling business environment in the country, the government, in 2017 announced the passage of the Myanmar Companies Law, which assumes international best practices on company formation, business registration process, corporate governance, and puts foreign investors on a more level footing with local companies. It gives foreign investors an opportunity to buy shares in a domestic company. The change in the foreign company definition unlocks huge business potential in areas that were previously restricted to foreign investors. It not only simplifies the procedures of incorporating a business in Myanmar but also significantly reduces the cost. The new law is set to be implemented by August 2018. 
In addition, the government revised Myanmar's Investment Law that serves to bring the country's investment law under one regulatory roof by combining the Myanmar Citizen Investment Law and the Myanmar Foreign Investment Law. The law allows FDI in the form of 100 percent foreign ownership or joint ventures in manufacturing, services, infrastructure, and retail. It also offers tax incentives, tax holidays, and certain exemptions to foreign establishments in the first three to seven years of operations. The level of exemption depends on the type of business and its location.
Outlook 2018
Despite the fallout from the humanitarian crisis looming over the country and investors perception of slowing reforms, Myanmar's economy continues to show a promising trend. According to the Myanmar Investment Commission, inward FDI grew in 2017-18 – the country received more than 6.76 trillion kyat (US$5 billion) of foreign investment up till the third week of December 2017, which is well ahead of the government's US$6 billion target. With new reforms taking effect, the investment climate in the country is expected to improve, encouraging stronger FDI inflows in 2018, and help broaden investment into more sectors of the economy.
About Us
ASEAN Briefing is published by Asia Briefing, a subsidiary of Dezan Shira & Associates. We produce material for foreign investors throughout Asia, including China, India, Indonesia, Russia, the Silk Road & Vietnam. For editorial matters please contact us here and for a complimentary subscription to our products, please click here.

Dezan Shira & Associates provide business intelligence, due diligence, legal, tax and advisory services throughout the ASEAN and Asia. We maintain offices in Singapore, as well as Hanoi & Ho Chi Minh City, and maintain Alliance offices in Bangkok, Jakarta, Kuala Lumpur and Manila as well as throughout China, South-East Asia, India and Russia. For assistance with ASEAN investments into any of the featured countries, please contact us at asean@dezshira.com or visit us at www.dezshira.com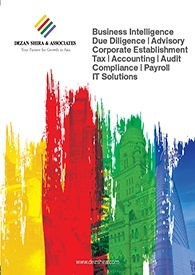 Dezan Shira & Associates Brochure
Dezan Shira & Associates is a pan-Asia, multi-disciplinary professional services firm, providing legal, tax and operational advisory to international corporate investors. Operational throughout China, ASEAN and India, our mission is to guide foreign companies through Asia's complex regulatory environment and assist them with all aspects of establishing, maintaining and growing their business operations in the region. This brochure provides an overview of the services and expertise Dezan Shira & Associates can provide.
An Introduction to Doing Business in ASEAN 2017
An Introduction to Doing Business in ASEAN 2017 introduces the fundamentals of investing in the 10-nation ASEAN bloc, concentrating on economics, trade, corporate establishment, and taxation. We also include the latest development news for each country, with the intent to provide an executive assessment of the varying component parts of ASEAN, assessing each member state and providing the most up-to-date economic and demographic data on each.
In this issue of ASEAN Briefing magazine, we analyze the various market entry options available for investors interested in expanding to Thailand. We also discuss the various tax and non-tax incentives on offer for foreign investors in the kingdom. Finally, we discuss the salient features of Thailand's EEC development plan and highlight the key incentives on offer for overseas investors.