By Dezan Shira & Associates
Editor: Vasundhara Rastogi
On November 12, 2017, the Association of Southeast Asian Nations (ASEAN) and Hong Kong Special Administrative Region (SAR) of China signed a free trade and investment pact to strengthen economic cooperation between the two regions and stimulate economic development. The two agreements, the ASEAN-Hong Kong, China Free Trade Agreement (AHKFTA) and the ASEAN-Hong Kong Investment Agreement (AHKIA), were signed at the 31st ASEAN Summit in Manila and will come into force on January 1, 2019.
The agreements cover all aspects of trade in goods, such as tariffs; rules of origin; non-tariff measures; customs procedures and trade facilitation; trade remedies; technical barriers to trade; and sanitary and phytosanitary measures. They also include elements related to trade in services; investment; economic and technical co-operation; dispute settlement mechanism; and other areas of interests to be mutually agreed upon by the two parties. Chris Devonshire-Ellis of Dezan Shira & Associates comments: "This FTA brings Hong Kong into parity with mainland China which has had an FTA with ASEAN for several years. Hong Kong's unique mix of China and Asian focused financial services and regional service support are a great mix with ASEAN's overall reach and this agreement provides a much needed boost to Hong Kong's overall attractiveness as an investment destination for Asia." 
Strong trade links between Hong Kong and ASEAN
Hong Kong holds a distinct advantage across the Asia-pacific region in terms of its unique location and strong links to the international markets as well as Mainland China. While Hong Kong is part of China, it conducts its economic and trade relations separately from the mainland and serves as a bridge connecting the Chinese mainland and Southeast Asia.
With the increasingly close economic and trade ties between China and Southeast Asia, Hong Kong plays an important role as a trade link between the two. For instance, through its Closer Economic Partnership Arrangement (CEPA) with Mainland China, Hong Kong provides preferential market access to Hong Kong service suppliers as well as tariff-free treatment for products of Hong Kong origin in China. This has therefore created a strong nexus connecting foreign businesses (mostly businesses from ASEAN) to China through Hong Kong.  
Since 2012, the re-exports of goods of ASEAN origin through Hong Kong to China have risen at the rate of 6.4 percent annually on average. In 2016, 12 percent of trade between ASEAN and Mainland China, with a value of over US$54 billion, was routed through Hong Kong.
Further, in the last ten years, the value of bilateral commodity trade between Hong Kong and members of the ASEAN has increased by 72 percent. ASEAN is Hong Kong's second largest partner in commodity trade. In 2016, the commodity trade between ASEAN and Hong Kong reached US$107 billion (HK$833 billion), whereas trade in services stood at US$15.4 billion (HK$121 billion) in 2015.
Among the individual member states, Singapore, Thailand, and Vietnam are Hong Kong's leading trading partners, representing 38.8 percent, 15.7 percent and 15.2 percent of Hong Kong's total merchandise trade with the region respectively.
In terms of investment, at the end of 2015, the ASEAN ranked sixth among Hong Kong's destinations for outward direct investment, at US$ 28 billion (HK$218 billion), and also sixth among Hong Kong's sources of inward direct investment, at US$ 71 billion (HK$555 billion).
Opportunities arising from the Hong Kong – ASEAN Free Trade Agreement
Hong Kong is among the world's freest and most open economies. However, the customs duties imposed by ASEAN on Hong Kong goods put  Hong Kong at a great disadvantage in terms of its trade relationship with South East Asian countries. The newly signed AHKFTA is set to change this.
The FTA will reduce the customs duties imposed by ASEAN and improve Hong Kong's overall competitiveness in the international market. The AHKFTA together with the China-ASEAN FTA and the Mainland China-Hong Kong CEPA will broaden Hong Kong's position as a hub for international trade and services.  
In terms of business benefits, the agreement will offer four key advantages to stakeholders in the region, namely tariff reduction fortrade in goods; better and fairer investment protection; fewer restrictions for trade in services; and a longer stay for business travelers.
Previously, only seven of the ten ASEAN countries allowed business travelers from Hong Kong to stay in the country without a visa for up to 14 – 30 days. The free trade deal will allow Hong Kong business travelers to stay in any ASEAN country for up to 90 days, without requiring a business visa.
With regards to trade restrictions, both Hong Kong and ASEAN countries will remove barriers on foreign capital participation and the number of foreign workers employed. Foreign businesses can benefit significantly from AHKFTA as the agreement will extend Hong Kong's network to cover all major economies in South East Asia. As all ASEAN member states are also economies along China's Belt and Road Initiative (BRI), the closer ties established between Hong Kong and ASEAN will help foreign enterprises tap business opportunities offered by the BRI.
About Us
ASEAN Briefing is published by Asia Briefing, a subsidiary of Dezan Shira & Associates. We produce material for foreign investors throughout Asia, including China, India, Indonesia, Russia, the Silk Road & Vietnam. For editorial matters please contact us here and for a complimentary subscription to our products, please click here.

Dezan Shira & Associates provide business intelligence, due diligence, legal, tax and advisory services throughout the ASEAN and Asia. We maintain offices in Singapore, as well as Hanoi & Ho Chi Minh City, and maintain Alliance offices in Bangkok, Jakarta, Kuala Lumpur and Manila as well as throughout China, South-East Asia, India and Russia. For assistance with ASEAN investments into any of the featured countries, please contact us at asean@dezshira.com or visit us at www.dezshira.com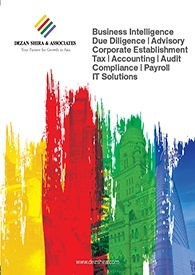 Dezan Shira & Associates Brochure
Dezan Shira & Associates is a pan-Asia, multi-disciplinary professional services firm, providing legal, tax and operational advisory to international corporate investors. Operational throughout China, ASEAN and India, our mission is to guide foreign companies through Asia's complex regulatory environment and assist them with all aspects of establishing, maintaining and growing their business operations in the region. This brochure provides an overview of the services and expertise Dezan Shira & Associates can provide.
---
An Introduction to Doing Business in ASEAN 2017
An Introduction to Doing Business in ASEAN 2017 introduces the fundamentals of investing in the 10-nation ASEAN bloc, concentrating on economics, trade, corporate establishment, and taxation. We also include the latest development news for each country, with the intent to provide an executive assessment of the varying component parts of ASEAN, assessing each member state and providing the most up-to-date economic and demographic data on each.
---
An Introduction to Doing Business in Hong Kong 2017

Doing Business in Hong Kong 2017 is designed to introduce the fundamentals of investing in Hong Kong. Compiled by the professionals at Dezan Shira & Associates, this comprehensive guide is ideal not only for businesses looking to enter the Hong Kong market, but also for companies that already have a presence here and want to keep up-to-date with the most recent and relevant policy changes.