By Bradley Dunseith
Labuan is an offshore, Malaysian island, which has the benefit of low tax regimes while still retaining the protection of Malaysia's laws and regulations. This means Labuan entities benefit from nearly all the Double Taxation Agreements (DTAs) Malaysia has signed with over 70 countries while profiting from tax exemptions under the Labuan International Banking and Financial Center (IBFC).
Considered the 'pearl of Borneo,' Labuan is located off the coast of the eastern Malaysian state of Sabah and borders Brunei by sea. The territory is strategically located in close geographical proximity to financial capitals like Hong Kong, Jakarta, Kuala Lumpur, and Singapore. Labuan is technically comprised of seven islands – Labuan Island proper and six smaller satellite islands – and enjoys tropical weather. Labuan offers multiple ferry connections to mainland Malaysia and Brunei; its airport is served by two daily flights to Malaysia's capital Kuala Lumpur and one daily flight to Kota Kinabalu, the Sabah state capital. The island has a deep sea port and is planning to further develop its airport. 
 RELATED: Corporate Establishment Services from Dezan Shira & Associates
With a population of just under 100,000 residents, Labuan offers a highly skilled workforce.  Since its establishment as a Free Trade Zone (FTZ) in 1990 – now referred to as Labuan IBFC – Labuan has become a premium offshore financial center for regional companies looking to expand internationally as well as for global companies entering Asian markets.
Economic Profile
Though prominently a financial hub, Labuan has five main industries:  financial services; oil and gas; tourism; halal products; and fishing.
Financial Services
Labuan offers comprehensive banking, insurance, factoring, and money brokering. In tandem with conventional banking, the Labuan IBFC also boasts well-developed Shariah compliant financial infrastructure. While Labuan is an offshore entity, the island is attempting to diversify into a midshore role by offering niche areas with high potential growth such as leasing, captives, commodity trading and wealth management.
Oil and Gas
Labuan is surrounded by oil and gas fields. Offshore oil and gas are handled by the Labuan Crude Oil Terminal and Labuan Gas Terminal. The Malaysian Government declared Labuan one of the country's petro-chemical hubs. Petrochemicals account for more than 70% of Labuan's total exports, approximately US$3.3 billion. Petronas Chemicals Methanol is the largest methanol producer in Southeast Asia and the fourth largest in the world. The majority of oil and gas are transported by freight. Being a duty-free island, Labuan does not impose import duties on goods and most services as opposed to mainland Malaysia where duties are applicable – a major incentive for processing oil and gas.
Tourism
Labuan brought in 673,000 tourists in 2015 (notably over 6 times to local population). The majority of these tourists are considered to be domestic, though no official figures are readily available. In hopes of transforming Labuan into an international tourist destination, the local authority of Labuan recently sold 24 hectares of land at the Rancha-Rancha industrial zone for tourist development. Labuan's natural beauty offers tourists opportunities for water activities like snorkeling, sport fishing, and diving (including dive tours through historic sea wrecks). The Malaysian government is also looking to make Labuan a cruise hub which would dramatically increase the number of foreign tourist arrivals. 
Developing halal hub
Though originally slow to begin proper developments, Labuan is investing technology and infrastructure into developing halal products, hoping to benefit from its proximity to fish resources while servicing a rapidly growing market.
Fishing
The Malaysian government has identified the tuna industry as a growing sector with potential to generate US$112 million. Consequently, the government plans to invest US$4.5 million to upgrade Labuan's fishing infrastructure, specifically deep sea fishing. Labuan Fisheries estimates that approximately four tons of tuna are brought to the island daily. Out of this, three tons are exported and the remaining ton is used for domestic consumption. Labuan is already attempting to increase the domestic appetite for tuna with new tuna-based dishes released on a regular basis.
Investing in Labuan
According to the Labuan Financial Services Authority's 2016 Annual Report, there are currently 13,260 companies registered in Labuan with an additional 188 trust companies and foundations. As of the 2016 third quarter report, Labuan has 42 commercial banks and 12 investment banks (including three Islamic banks, two Islamic investment centers, and 12 commercial banks with Islamic windows). Labuan has issued 212 insurance licences – the most popular being broker, reinsurance, and underwriting manager licences. Finally, Labuan has 383 leasing companies.  
Setting up a company in Labuan
As per Section 7(5) of the Labuan Companies Act 1990, both residents and non-residents of Malaysia are allowed to establish Labuan companies. Furthermore, a company only requires one director, one shareholder, and one resident secretary – the director is not required to live in Malaysia and companies who choose to pay flat corporate tax of US$6,000 do not require auditing. Business transactions of Labuan companies are required to be made in a currency other than the Malaysian Ringgit (with few exceptions, such as paying for administrative expenses). While Labuan enjoys nearly all the DTA benefits of Malaysia, there are 14 countries which do not recognize Labuan as part of Malaysia because of its status as an IBFC. These countries include:
Australia
Chile
Germany
India
Indonesia
Japan
Luxembourg
Netherlands
Seychelles
South Africa
South Korea
Spain
Sweden
United Kingdom
Labuan companies wishing to tap into DTAs with the above mentioned 14 countries can, however, do so by opting to be taxed under the Malaysian Income Tax Act, 1967 (ITA). Under the ITA, a Labuan company's net profit would be taxed at 25 percent instead of the regular three percent Labuan tax. This may be a viable option for a trading company as there is no significant taxation differences between Labuan and Malaysia in foreign sourced passive income (i.e. interest, dividends, royalties) or capital gains. Though the oil and gas sector has cooled down on the island, Labuan's economy is diversified and has been working to increase its niche financial services, fishing sector, tourism, and halal industry. Government projects working to develop the fishing industry as well as increase the number of foreign tourists is a positive step towards a more dynamic economy.
Danial Mah Abdullah, CEO of Labuan IBFC, told ASEAN Briefing that Labuan offers "a well-regulated and cost-efficient jurisdiction to facilitate cross-border transactions and investments." Abdullah believes that as businesses establish "the new normal" of higher transparency requirements, Labuan will, increasingly, become a natural choice for re-domiciling businesses.
To further increase Labuan's attraction as a business hub, the Labuan IBFC plans to introduce a more competitive tax structure by the end of 2017.
Conclusion
Labuan is considerably more affordable than Hong Kong or Singapore as an offshore destination. The island is well situated between China and India as well as many of ASEAN's financial hubs to take advantage of trade by sea as well as offshore services. As Labuan continues to diversify its financial portfolio of offerings, the island will become less dependent on oil and gas and begin catering to a wider array of needs. Labuan has the additional advantage of tailoring financial services to both conventional and Shariah-compliant forms. Companies looking to establish themselves in ASEAN and Asia more generally can look to Labuan as an establishing platform.
Editor's Note: The article was first published on April 14, 2017 and has been updated on May 5, 2017 as per latest developments.
About Us

 

Dezan Shira & Associates provide business intelligence, due diligence, legal, tax and advisory services throughout the ASEAN and Asia. We maintain offices in Singapore, as well as Hanoi & Ho Chi Minh City, and maintain Alliance offices in Bangkok, Jakarta, Kuala Lumpur and Manila as well as throughout China, South-East Asia, India and Russia. For assistance with ASEAN investments into any of the featured countries, please contact us at asean@dezshira.com or visit us at www.dezshira.com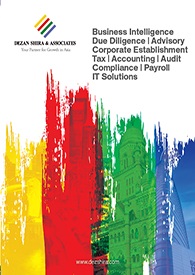 Dezan Shira & Associates Brochure
Dezan Shira & Associates is a pan-Asia, multi-disciplinary professional services firm, providing legal, tax and operational advisory to international corporate investors. Operational throughout China, ASEAN and India, our mission is to guide foreign companies through Asia's complex regulatory environment and assist them with all aspects of establishing, maintaining and growing their business operations in the region. This brochure provides an overview of the services and expertise Dezan Shira & Associates can provide.
An Introduction to Doing Business in ASEAN 2017
An Introduction to Doing Business in ASEAN 2017 introduces the fundamentals of investing in the 10-nation ASEAN bloc, concentrating on economics, trade, corporate establishment, and taxation. We also include the latest development news for each country, with the intent to provide an executive assessment of the varying component parts of ASEAN, assessing each member state and providing the most up-to-date economic and demographic data on each.
Human Resources in ASEAN
In this issue of ASEAN Briefing, we discuss the prevailing structure of ASEAN's labor markets and outline key considerations regarding wages and compliance at all levels of the value chain. We highlight comparative sentiment on labor markets within the region, showcase differences in cost and compliance between markets, and provide insight on the state of statutory social insurance obligations throughout the bloc.