ASEAN Regulatory Brief: Singapore Anti-Bribery Standard, Thailand E-Work Permits, and Laos Sea Access
Singapore: ISO 37001 Anti-Bribery Systems Management Standard adopted
In order to enable Singapore-registered companies to implement and manage anti-bribery best practices, the city-state recently adopted the ISO 37001 Anti-Bribery Systems Management Standard. The Standard is being launched jointly by SPRING Singapore, an agency under the Ministry of Trade and Industry, and Singapore's Corrupt Practices Investigation Bureau (CPIB). The two organisations released a joint statement saying ISO 37001 "is based on internationally recognized good practices [and] provides guidelines to help Singapore companies strengthen their anti-bribery compliance systems and processes [to] ensure compliance with anti-bribery laws."
An accreditation mechanism for certification bodies is expected to be rolled out by the end of 2017. The majority of people prosecuted for bribery and corruption in Singapore in 2016 were private sector employees. According to the CPIB, 808 corruption complaints were filed in 2016, down from 877 complaints filled in the previous year.
 RELATED: Pre-Investment and Market Entry Advisory from Dezan Shira & Associates
Thailand: E-work permit smart cards for migrant workers introduced
Thailand's labour ministry has introduced e-work permit smart cards for migrant workers in the country. The measure is aimed at enabling immigration and labour ministry officials to verify the workers' personal information and detect falsified supporting documents. The smart card will have inbuilt features which will enable officials to check the workers' information by using their smart phones to read the QR code embedded on the cards. The QR code contains records of any change in employer as well as immigration details about arrivals and departures from Thailand. The e-work permits will be valid for two years, which is the maximum duration of an employment contract.
Laos: Government approves development of port facility in Vietnam
Landlocked Laos will gain access to the sea once it completes the development of the Vung Ang port project in neighbouring Vietnam. The Lao cabinet on 21 April approved the setting up of a public-private joint stock company to develop and manage the port in Vietnam's central Ha Tinh province. The Vietnamese government has already agreed to grant Laos a 50-year concession to develop and operate the port. There is also a provision to extend the concession period beyond the initial 50 years. Lao officials have stated that the port will not only allow much-needed sea access to the landlocked country but will also significantly reduce land transport costs for exporters.   
About Us

Dezan Shira & Associates provide business intelligence, due diligence, legal, tax and advisory services throughout the ASEAN and Asia. We maintain offices in Singapore, as well as Hanoi & Ho Chi Minh City, and maintain Alliance offices in Bangkok, Jakarta, Kuala Lumpur and Manila as well as throughout China, South-East Asia, India and Russia. For assistance with ASEAN investments into any of the featured countries, please contact us at asean@dezshira.com or visit us at www.dezshira.com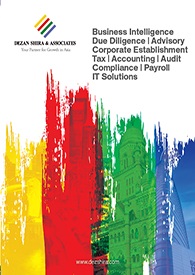 Dezan Shira & Associates Brochure
Dezan Shira & Associates is a pan-Asia, multi-disciplinary professional services firm, providing legal, tax and operational advisory to international corporate investors. Operational throughout China, ASEAN and India, our mission is to guide foreign companies through Asia's complex regulatory environment and assist them with all aspects of establishing, maintaining and growing their business operations in the region. This brochure provides an overview of the services and expertise Dezan Shira & Associates can provide.
An Introduction to Doing Business in ASEAN 2017
An Introduction to Doing Business in ASEAN 2017 introduces the fundamentals of investing in the 10-nation ASEAN bloc, concentrating on economics, trade, corporate establishment, and taxation. We also include the latest development news for each country, with the intent to provide an executive assessment of the varying component parts of ASEAN, assessing each member state and providing the most up-to-date economic and demographic data on each.
Human Resources in ASEAN
In this issue of ASEAN Briefing, we discuss the prevailing structure of ASEAN's labor markets and outline key considerations regarding wages and compliance at all levels of the value chain. We highlight comparative sentiment on labor markets within the region, showcase differences in cost and compliance between markets, and provide insight on the state of statutory social insurance obligations throughout the bloc.