ASEAN Market Watch: Singapore Innovation Fund, Philippines Credit Rating, and Myanmar Tourism
Singapore: Innovation fund created to fuel growth
As part of its bid to fuel economic growth, Singapore's government is setting up a S$1 billion (US$718 million) fund to help innovative companies to develop their businesses and expand overseas. Billed as the Makara Innovation Fund, the project is a collaboration between the Intellectual Property Office of Singapore (IPOS) and local private equity firm Makara Capital. According to IPOS, the fund will invest S$30 million (US$21.5 million) to S$150 million (US$107.5 million) each in 10 to 15 companies with globally competitive technologies over the next eight years.
According to Bloomberg's 2017 innovation index, Singapore ranked sixth ahead of the U.S. and Israel. According to Bloomberg estimates, Singapore has the third-largest number of patents granted per one million inhabitants, trailing only South Korea and Japan. As per latest available data from 2015, Singapore had 10,814 applications for patents, the largest number of any Southeast Asian nation, according to the World Intellectual Property Organization. According to IPOS, the agency plans to double the number of intellectual property experts in Singapore to 1,000 over the next five years and will train 4,000 people a year. It will also assist companies in using intellectual property as collateral for financing. IPOS expects these initiatives to add about S$1.5 billion (US$1.07 billion) in value to Singapore's economy over the next five years.
Philippines: Investment grade rating retained by S&P Global
Standard & Poor's (S&P) Global Ratings has retained the investment grade rating for the Philippines. The international credit rating agency affirmed its 'BBB' rating for the country by stating that it reflects its assessment of the Philippines' "strong external position, which features ample foreign exchange reserves and low and declining external debt". S&P Global stated that the country's strength is balanced by its lower-middle income economy and emerging policy-making settings. S&P Global noted the '10-point plan' of the administration of President Rodrigo Duterte to reduce poverty, promote a law-abiding society, and achieve a peaceful resolution to the separatist conflict on Mindanao island.
In comments made to the local press, S&P Global observed: "The President's strong focus on improving law and order has given rise to concerns among some international observers. When combined with the President's policy pronouncements elsewhere on foreign policy and national security, we believe the predictability of future policy responses is slightly diminished". S&P Global forecasts the GDP per capita growth of the Philippines to average 4.9 percent per year from 2017-2020, and expects the Duterte administration to continue with the fiscal and economic development policies of the previous administration.
Myanmar: Increased tourist arrivals recorded
According to Myanmar's Ministry of Hotels and Tourism, the country has recorded a 22 percent increase in tourist arrivals in the first two months of 2017 over the same period in the previous year. More than 600,000 international tourists visited the country by the end of February this year. However, 2016 recorded a decline in overall tourist numbers from 4.68 million visitors in 2015 to only 2.9 million last year. The ministry has clarified that this figure has been arrived at through a new system of collecting data, which it had adopted and which did not include day trippers with border passes. According to U Ohn Maung, Union Minister for Hotels and Tourism, "The previous system counted visitors coming through international border checkpoints. But this year's figures were systematically categorized into tourists, business travelers, day trippers". Tourism officials have indicated that the overall tourism outlook looks positive despite the 38 percent decline in 2016 due to the adoption of a new counting mechanism.
About Us

Dezan Shira & Associates provide business intelligence, due diligence, legal, tax and advisory services throughout the ASEAN and Asia. We maintain offices in Singapore, as well as Hanoi & Ho Chi Minh City, and maintain Alliance offices in Bangkok, Jakarta, Kuala Lumpur and Manila as well as throughout China, South-East Asia, India and Russia. For assistance with ASEAN investments into any of the featured countries, please contact us at asean@dezshira.com or visit us at www.dezshira.com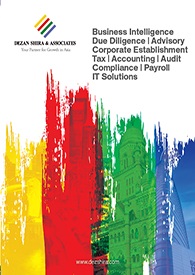 Dezan Shira & Associates Brochure
Dezan Shira & Associates is a pan-Asia, multi-disciplinary professional services firm, providing legal, tax and operational advisory to international corporate investors. Operational throughout China, ASEAN and India, our mission is to guide foreign companies through Asia's complex regulatory environment and assist them with all aspects of establishing, maintaining and growing their business operations in the region. This brochure provides an overview of the services and expertise Dezan Shira & Associates can provide.
An Introduction to Doing Business in ASEAN 2017
An Introduction to Doing Business in ASEAN 2017 introduces the fundamentals of investing in the 10-nation ASEAN bloc, concentrating on economics, trade, corporate establishment, and taxation. We also include the latest development news for each country, with the intent to provide an executive assessment of the varying component parts of ASEAN, assessing each member state and providing the most up-to-date economic and demographic data on each.
Human Resources in ASEAN
In this issue of ASEAN Briefing, we discuss the prevailing structure of ASEAN's labor markets and outline key considerations regarding wages and compliance at all levels of the value chain. We highlight comparative sentiment on labor markets within the region, showcase differences in cost and compliance between markets, and provide insight on the state of statutory social insurance obligations throughout the bloc.